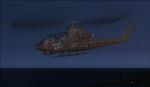 3.04Mb (65 downloads)
Textures only for the payware Abacus Premier Collection AH-1G Cobra gunship. 'Sound of Silence" was an AH-1G Cobra that flew with C/2/20 ARA in Vietnam. The unit was famously known as Blue Max and featured the Pour Le Merit on the doghouse. The textures are photo real having come directly from high resolution scans. Hope you enjoy them. Lloyd 'Snake36Bravo' Goldston
Posted Dec 25, 2013 10:51 by Lloyd "Snake36Bravo" Goldston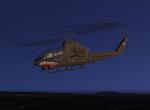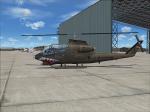 6.09Mb (196 downloads)
Texture only for the payware Abacus Premier Collection AH-1G Cobra gunship. Squatter Swatter was an AH-1G Cobra that flew with "D" Troop, 4th CAV, 1st Infantry Division during the Vietnam War and was flown by Hugh Mills of 1/9 Air Cav fame when he flew OH-6A Loaches the most famous being Miss Clawd. The textures are photo real having come directly from high resolution scans. Textures with permission from Abacus. Hope you enjoy them. Lloyd 'Snake36Bravo' Goldston
Posted Dec 25, 2013 08:20 by Lloyd "Snake36Bravo" Goldston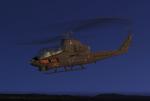 3.19Mb (63 downloads)
Texture only for the payware Abacus Premeir Collection AH-1G Cobra gunship. Born Free was an AH-1G Cobra that flew with the Air Cavalry Troop, 11th Armored Cavalry Regiment in Vietnam. Known as Blackhorse and operating from a base of the same name the 11th ACT had some uniquely painted cobras. The textures are photo real having come directly from high resolution scans. Textures with permission from Abacus. Hope you enjoy them. Lloyd 'Snake36Bravo' Goldston
Posted Dec 24, 2013 19:20 by Lloyd "Snake36Bravo" Goldston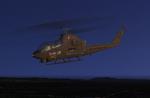 3.63Mb (49 downloads)
Voodoo Lady flew with the Air Cavalry Troop, 11th Armored Cavalry Regiment in Vietnam. Textures only for the payware Abacus Premier Collection AH-1G Cobra Textures only by Lloyd "Snake36Bravo" Goldston
Posted Dec 24, 2013 19:11 by Lloyd "Snake36Bravo" Goldston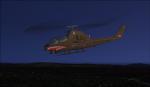 3.09Mb (75 downloads)
Textures for the payware Abacus AH-1G representing a Centaur Cobra gunship that flew with D Troop 3/4 Air Cav in Vietnam. Textures only
Posted Dec 23, 2013 08:02 by Lloyd "Snake36Bravo" Goldston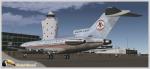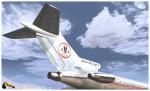 16.92Mb (341 downloads)
American Airlines textures for the payware Dreamfleet 727 model. Paint by: Manuel Jose, Contact Ground. Happy flights.
Posted Dec 19, 2013 15:57 by Manuel Jose Larrahondo Burgos
14.11Mb (1863 downloads)
Air Berlin is the second largest airline in Germany and the sixth largest in Europe. Headquartered in the city of Berlin, operates low-cost flights between quasi-23 German cities, European cities, tourist destinations in the Mediterranean, the Canary and Balearic Islands, as well as long-haul flights to North America, Asia and africa.The company is member of the Oneworld airline alliance since March 20, 2012. Photoreal textures in 32 bit format for the payware 737-800 PMDG model. Repaint be Manuel Jose. Happy flights.
Posted Dec 7, 2013 15:49 by Manuel Jose Larrahondo Burgos
12.05Mb (337 downloads)
Boeing 737-800 in "American Airlines", retro scheme "Jet Flagship". Textures only for the PMDG payware model
Posted Nov 1, 2013 11:04 by Luis Castro
10.16Mb (2164 downloads)
FS9 FS2004 (should work with FSX version) Alitalia Airbus A321 in the classic livery, registration I-BIXM Textures only for the payware Wilco Feelthere Airbus Series Vol. 1 (also Evolution version)
Posted Oct 25, 2013 10:51 by Ginepro
7.47Mb (817 downloads)
FS9 (FS2004)/FSX Boeing 737-400 Blue Panorama (Blue Express) texture repaint for the payware Feelthere Wilco PIC 737. (should also work with the FSX version)
Posted Oct 22, 2013 03:37 by Ginepro