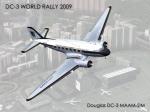 3.80Mb (191 downloads)
This is a repaint of the FS2004/FS2002 MAAM-SIM Passenger DC-3 in a specially commissioned livery for the 2009 DC-3 World Rally, organised by the team at DC-3 Airways VA. Visit www.dc3airways.com for information about this exciting event commencing November 14, 2009. Thereafter, you can keep this lovely lady as a souvenir of how well you flew! Requires a base install of the FS2004/2002 R4D-6/DC-3A package available from Mid-Atlantic Air Museum Simulations at www.maam.org. Can be used in FSX with the upgrade files available from the same site. This livery is also available for the default FS2004 DC-3 as wr9_fs9.zip. By Mark Beaumont, VP Fleet, DC-3 Airways.
Posted Nov 7, 2009 10:14 by Mark Beaumont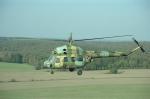 4.23Mb (745 downloads)
Textures for the payware Nemeth Designs Mi-2 for FS2004 showing Mi-2 no.7840 with 1st sqr. 49th Combat Helicopters Regiment in Pruszcz Gdański (90's years) of Polish AF.
Posted Nov 2, 2009 17:21 by Rafal Mikolajczyk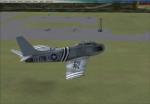 3.22Mb (288 downloads)
Textures only for the Alphasim F-86 in the colors of an aircraft of Golden Apple Operations, based at Duxford, Cambridge, England. The paint is not quite 100% accurate, but its about 95% and any minor mistakes will be rectified in a final version, but this is very close to being 100% accurate anyway! Requires the payware F-86 from Alphasim.
Posted Oct 28, 2009 10:21 by Caelan House
5.17Mb (264 downloads)
This is a repaint only for Captain Sim's Yak-3. This aircraft is Legendary Yak-3 "Normandia-Neman" regiment, Jacques Andre East Prussia January 1945
Posted Oct 25, 2009 08:50 by CSA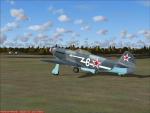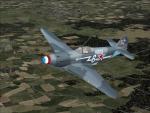 5.17Mb (444 downloads)
Textures only for Captain Sim's Yak-3. This aircraft is Legendary Yak-3 "Normandia-Neman" regiment, Marcel Albert Gross-Kalweitchen end 1944. Textures version 2 Repaint by CSA
Posted Oct 24, 2009 12:37 by CSA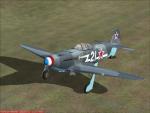 4.99Mb (334 downloads)
This is a repaint only for Captain Sim's Yak-3. This aircraft is Legendary Yak-3 "Normandia-Neman" regiment, Joseph Risso Gross-Kalweitchen end 1944 Repaint by CSA
Posted Oct 18, 2009 07:09 by CSA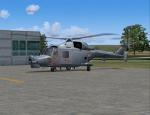 4.33Mb (921 downloads)
ALPHA Westland FLynx France Navy Texture for the Westland FLynx of ALPHA SIM
Posted Oct 15, 2009 16:25 by benimix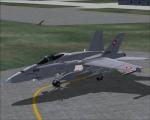 2.46Mb (990 downloads)
F-18 Swiss Air Force Texture only or the payware Abacus F-18 of Flight Deck 5
Posted Oct 13, 2009 14:24 by benimix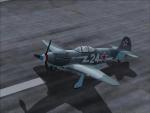 5.06Mb (405 downloads)
This is a repaint only for Captain Sim's Yak-3. This aircraft is Legendary Yak-3 "Normandia-Neman" regiment, Roland Paulze d'Ivoy de La Poype Gross-Kalweitchen end 1944 Repaint by CSA
Posted Oct 10, 2009 08:07 by CSA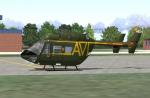 1.74Mb (465 downloads)
This Bundeswehr BK-117 textures only for the payware BK-117 by Icaro
Posted Oct 7, 2009 17:48 by benimix