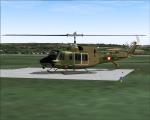 2.06Mb (1003 downloads)
This is a Austria Air Force Paint for the payware Cera Simaircraft BELL 212
Posted Oct 3, 2009 14:38 by benimix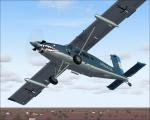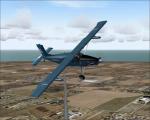 4.06Mb (2198 downloads)
Textures for the FSD Porter. 0686/4-G-4 msn 2047. ex N21441 (Fairchild) Model PC-6/B2H2 arrived in the country in 1972. resgistred as 6-G-4, then 4-G-2 and finally G-2. Damaged in nearby Sierra Grande (Rio Negro) in Oct76, landing on a country road. It is the only surviving example in the Naval Aviation
Posted Sep 29, 2009 10:01 by Nicoals Purrone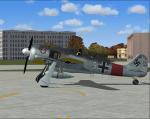 3.35Mb (560 downloads)
Textures for the WOP FW190A8 only. This aircraft, flown by one of the more successful Luftwaffe aces, Alfred Grislawski. Grislawski shot down 133 Allied aircraft with J.G.52, J.Gr.50, J.G.1, and finally J.G.53. With the latter unit he was wounded in action on 26 September 1944. Grislawski had flown more than 800 missions, and included in his total were eighteen Viermots (four-engined aircraft), some of which would have been downed in this particular aircraft. Jim Domzalski
Posted Sep 28, 2009 19:42 by Jim Domzalski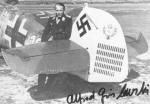 3.98Mb (308 downloads)
Textures for the WOP FW190A8 only. This aircraft, flown by one of the more successful Luftwaffe aces, Alfred Grislawski. Grislawski shot down 133 Allied aircraft with J.G.52, J.Gr.50, J.G.1, and finally J.G.53. With the latter unit he was wounded in action on 26 September 1944. Grislawski had flown more than 800 missions, and included in his total were eighteen Viermots (four-engined aircraft), some of which would have been downed in this particular FW190A7 "White 9". Jim Domzalski.
Posted Sep 28, 2009 18:58 by Jim Domzalski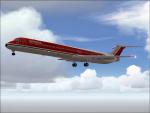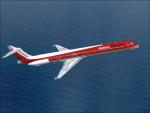 5.79Mb (1115 downloads)
JCA MD83 Avianca Colombia EI-CEQ "Ciudad Leticia Circa 1990, applying texture to the model of Jet City Aircraft(Payware). Texture by Luis Fernando Quimbayo
Posted Sep 26, 2009 19:24 by Luis Fernando Quimbayo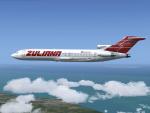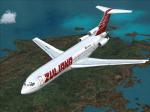 5.96Mb (613 downloads)
Zuliana de Aviacion, registration YV-464C, named "General Rafael Urdaneta" showing the last livery used by this disappeared airline. This aircraft, 20392-811 ex N401BN with Braniff delivered 06/70 (red colour Alexander Girard livery), N205US with Northwest Orient, N378PA "Clipper Archer" with Pan Am, joined the Zuliana fleet in mid-1990's. Once the airline ceased operations in 1996, stills stored in Maracaibo (SVMC) awaiting its fate. Full reworked colors,wings,stabilizers and other details. Textures only for the DreamFleet Greatest Airliners 727 by Paul Golding, Nick Jacobs, Paul Springthorpe, Rui Cristina, Ron Freimuth and Mike Hambly. By Juan Ernesto Oropeza.
Posted Sep 23, 2009 02:59 by Juan Ernesto Oropeza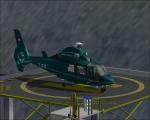 4.44Mb (497 downloads)
This SA365N Dauphin2 Swiss Air Force Texture is for the payware model from AlphaSim
Posted Sep 18, 2009 16:49 by benimix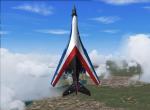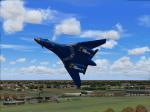 1.78Mb (636 downloads)
An fictional repaint of the Alphasim B-1b in a scheme that i would love to see doing the airshow circuits! Eye-catching brute force! It can only be the BONE!! Proudly displaying the USAF logo on the belly, you are sure to be the star attraction! "..on centreline for run in and break,..10 seconds..125 feet, 600knots............lets burst some eardrums............ " Textures by Gary J. Scott
Posted Sep 18, 2009 16:30 by Gary J. Scott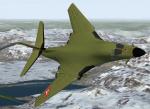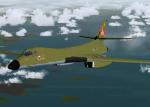 1.61Mb (745 downloads)
In salute of the crews who flew and fought in B-17G 42-38050 (BN-U)"Thunderbird". This repaint depicts a B-1B dressed in commemoration of Thunderbird and all who fought for our freedom in her.Many thanks to Gary Moncur at www.303rdbg.com/thunderbird/ for allowing this repaint. - may they never be forgotton -
Posted Sep 16, 2009 20:48 by Gary J. Scott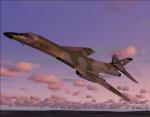 0.06Mb (447 downloads)
Just a small texture update to the engine pods, specifically the inboard faces. Not essential, just cosmetic, but it bugged the hell outta me!
Posted Sep 16, 2009 14:31 by Gary J. Scott