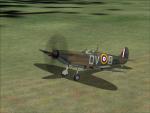 3.32Mb (417 downloads)
This texture represents a Spitfire Mk Ia X4179 QV-B of No 19 Sqn, September 1940 during Battle of Britain. Requires the payware A2A Spitfire.
Posted May 8, 2010 13:05 by csainc
10.08Mb (981 downloads)
A repaint for PMDGs payware 737 NG series - 800 Winglet model. This is the latest paint scheme for Swedish company Viking Airlines - who currently have bases at Gatwick, Manchester, and Bristol in the UK, Heraklion Greece and Arlanda in Sweeden.
Posted Apr 29, 2010 13:39 by J Cartner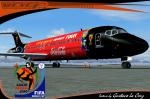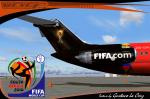 10.86Mb (454 downloads)
Textures only for the dc9-30 ZS-GAJ of FIFA World Cup Trophy, model by Sky Simulations(www.skysimulations.com), texture by Gustavo La Cruz
Posted Apr 28, 2010 16:25 by Gustavo La Cruz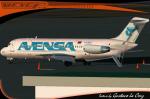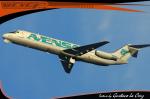 10.44Mb (368 downloads)
Textures only for the Sky Simulations dc9-30 YV-82C Avensa. Texture by Gustavo La Cruz
Posted Apr 28, 2010 16:18 by Gustavo La Cruz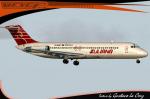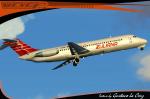 10.39Mb (255 downloads)
Textures for the Sky Simulations dc9-30 YV-459C of Zuliana de Aviación. Textures by Gustavo La Cruz
Posted Apr 28, 2010 16:18 by Gustavo La Cruz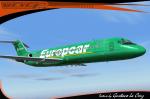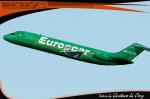 10.59Mb (589 downloads)
Textures only for the Sky Simulations DC9-30 YV2259 "San Miguel Arcangel" of Aserca Airlines, Textures by Gustavo La Cruz
Posted Apr 28, 2010 16:05 by Gustavo La Cruz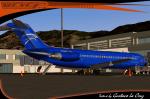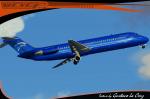 11.05Mb (498 downloads)
Textures only for the Sky Simulations dc9-30 YV241T "San Rafael" of Aserca Airlines. Texture by Gustavo La Cruz
Posted Apr 28, 2010 15:50 by Gustavo La Cruz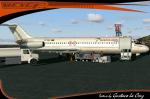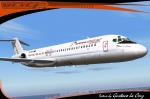 10.41Mb (408 downloads)
Textures only for the payware Sky Simulations dc9-30 YV-706C "Virgen de la Chinita" of Aserca Airlines. Texture by Gustavo La Cruz
Posted Apr 28, 2010 15:42 by Gustavo La Cruz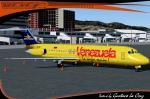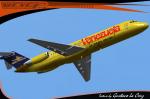 11.14Mb (765 downloads)
Textures only for the Sky Simulatiomns DC9-30 YV-48C "El pollito" of Aeropostal "Alas de Venezuela". Textures by Gustavo La Cruz
Posted Apr 28, 2010 15:35 by Gustavo La Cruz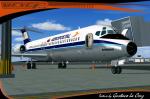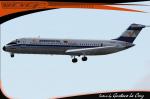 10.32Mb (772 downloads)
Textures only for the payware Sky Simulations dc9-30 YV-26C "El Andino" of Aeropostal "Alas de Venezuela". Texture by Gustavo La Cruz
Posted Apr 28, 2010 15:29 by Gustavo La Cruz