7.32Mb (1788 downloads)
Sukhoi Su-27 - Kazakhstan Demo
Posted Jan 8, 2010 11:41 by Andreas Meyer
6.30Mb (1412 downloads)
EUROFIGHTER - Germany JG 73 Demo
Posted Jan 8, 2010 11:28 by Andreas Meyer
3.26Mb (1074 downloads)
This is the ultimate library of the B733 of Conviasa YV2556. Requiiores the payware 50N Boeing 733. Texture by Gustavo La Cruz.
Posted Jan 4, 2010 21:03 by Gustavo La Cruz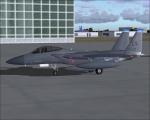 2.51Mb (255 downloads)
F-15 LN Texture for the model of Fighter Pilots 2 of Abacus
Posted Dec 31, 2009 10:10 by benimix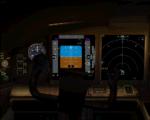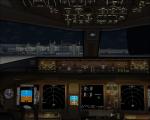 1.01Mb (2469 downloads)
Posky B777 merged with the gauges of the beautiful PSS 777. Further updates may follow.
Posted Dec 30, 2009 14:38 by Ensar Budak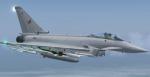 2.31Mb (280 downloads)
Textures for the payware AFS Typhoon in RAF 1435 Colours
Posted Dec 29, 2009 09:02 by UKMIL
1.82Mb (331 downloads)
FS2004 Turkish Cessna 182. Turkish flag textures only for the payware Carenado Cessna 182 II RG. Repaint By Yigit Ciftci.
Posted Dec 23, 2009 01:02 by Yigit CIFTCI
3.22Mb (686 downloads)
Airbus A350, Virgin Atlantic Demo
Posted Dec 18, 2009 18:06 by Andreas Meyer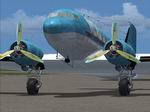 7.55Mb (479 downloads)
FS2004 Douglas C-47 Dakota Wimbi Dira Airways 9Q-CWI FS2004 Douglas C-47 Dakota Wimbi Dira Airways 9Q-CWI. This aircraft was written off 19 June 2005 at Kalima Airport, DRC. The DC-3 reportedly bounced several times on landing and groundlooped, causing separation of the main landing gear and one engine. Theire were no fatalities on board. Requires the payware aircraft by MAAM-SIM. Repaint by Ben Hartmann of HJG
Posted Dec 14, 2009 03:24 by admin
6.30Mb (1160 downloads)
AFS Demo: Eurofighter FS2004 - Germany JG 73
Posted Dec 4, 2009 17:49 by Andreas Meyer