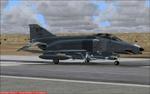 2.51Mb (630 downloads)
Textures only for the payware F-4G by Alphasim depicting F-4G Wild Weasel for 1996 190TFS Idaho ANG based at Boise, ID
Posted May 27, 2010 09:39 by Bert Legaspi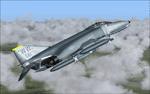 2.55Mb (198 downloads)
Textures only for the payware F-4G by Alphasim depicting F-4G Wild Weasel for late 1990 561TFS based at Geroge AFB, CA
Posted May 27, 2010 09:35 by Bert Legaspi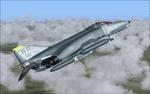 2.55Mb (182 downloads)
Textures only for the payware F-4G by Alphasim depicting F-4G Wild Weasel for late 1990 561TFS based at George AFB, CA
Posted May 27, 2010 09:32 by Bert Legaspi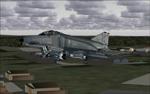 2.53Mb (359 downloads)
Textures only for the payware F-4G by Alphasim depicting F-4G Wild Weasel for late 1990 52TFW Commanders Jet in Hill Grey
Posted May 27, 2010 09:29 by Bert Legaspi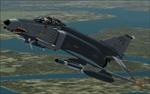 5.23Mb (233 downloads)
Textures only for the payware F-4G by Alphasim depicting F-4G Wild Weasel for late 1990 90TFS based at Clark Airbase, Philippines.
Posted May 27, 2010 09:21 by Bert Legaspi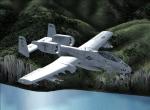 0.12Mb (695 downloads)
Config update for payware A-10A Thunderbolt II by Aerosoft.
Posted May 26, 2010 08:53 by Michal Lubiscak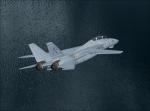 0.34Mb (1023 downloads)
Update of configuration and flight dynamics for the payware F-14A Tomcat made by IRIS.
Posted May 26, 2010 08:50 by Michal Lubiscak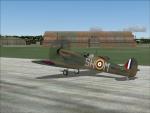 3.30Mb (404 downloads)
This is a repaint skin (textures only) for the payware Spitfire MK1 from A2A Simulations. Thank you to John Terrell (Bomber 12th) for its excellent template files. Thank you to Peritas (SOH) for sending me the paintkit files. This texture represents a Spitfire Mk Ia N3122 SH-M flown by Flt Sergeant Xavier de Cherade de Montbron (Free French) of No 64 Sqn Leconfield, 17 September 1940, Battle of Britain
Posted May 23, 2010 05:14 by csainc
4.38Mb (1547 downloads)
Demo with banners on model and VC. The Panavia Tornado is a family of twin-engine combat aircraft, which was jointly developed by the West Germany, United Kingdom and Italy. There are three primary versions of the Tornado; the Tornado IDS (Interdictor/Strike) fighter-bomber, the suppression of enemy air defences Tornado ECR (Electronic Combat/Reconnaissance) and the Tornado F.3 (only United Kingdom) a air fefence variant. It is one of the world's most sophisticated and capable interdiction and attack aircraft, with a long range, large payload and high survivability. Developed and built by Panavia, a tri-national consortium consisting of MBB of West Germany, British Aerospace, and Alenia Aeronautica of Italy. The Tornado first flew on August 14, 1974, and saw action with the RAF and AMI (Italian Air Force) in the Gulf War (Operation Desert Storm). International co-operation continued after its entry into service within the Tri-National Tornado Training Establishment, a tri-nation training and evaluation unit operating from RAF Cottesmore, England. Including all variants, 992 aircraft were built for the three partner nations and Saudi Arabia (first export customer). Panel, GAUGES, model, sound and textures by www.afs-design.de - Author: A.Meyer.
Posted May 21, 2010 10:37 by Andreas Meyer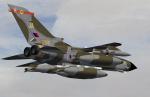 7.38Mb (284 downloads)
LJLsim Tornado GR1 Royal Air Force 27 Sqn photoreal textures only. Requires the payware Ljlsim Tornado. Textures by Ukmil
Posted May 21, 2010 08:37 by UKMIL