53.88Mb (1421 downloads)
This Texture Pack contains the following repaints RN Squadrons 700S, 706, 810, 814, 820, 824, 849, 848 (x13), RAN Great white Shark (x1), Egyptiian (x3), German (x2) and Qatari (x2) for the FS2004 Alphasim Westland Seaking.
Posted May 25, 2009 02:57 by Bruce Martin / Alphasim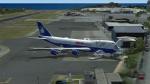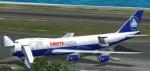 11.25Mb (561 downloads)
CLS 747-200F Liberty express cargo textures only. For the payware CLS Boeing 747-200.
Posted May 24, 2009 12:19 by Miguel Peña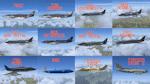 10.46Mb (510 downloads)
This is a texture pack for the FS9 version of Alphasims Supermarine Scimitar containing 12 repaints.
Posted May 24, 2009 10:55 by Bruce Martin / Alphasim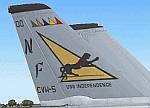 5.10Mb (1527 downloads)
This repaint depicts the VF-21 Freelancers CAG ("00") bird, circa 1994. The squadron was home in Japan preparing for their last deployment aboard USS Independence. VF-21 was disesablished in 1996, ending 37 years of service. Payware F-14 Tomcat by IRIS. Master textures by Dag Roger Stangeland. Repaint by Bill Casey & Perry Hayes.
Posted May 22, 2009 10:11 by Bill Casey and Perry Hayes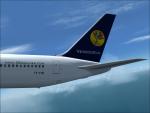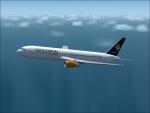 2.01Mb (416 downloads)
Santa Barbara Airlines Venezuela TF-FIB DXT3 textures only for LEVELD 767-300, please read the Readme.txt for the installation. Textures by Luis Fernando Quimbayo
Posted May 3, 2009 21:10 by Luis Fernando Quimbayo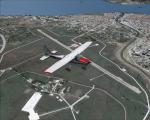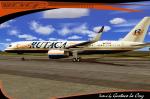 7.40Mb (607 downloads)
FS2004 MAAM B-25J Fuerza Aérea Venezolana Textures only Requires the payware MAAM B25J. Textures by: Rubén Henríquez.
Posted Apr 26, 2009 18:28 by Ruben Henriquez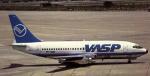 2.66Mb (716 downloads)
Textures for the payware Aerosim Boeing 737-200 .
Posted Apr 17, 2009 13:42 by Michel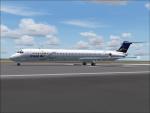 4.20Mb (2777 downloads)
JCA MD83 Insel Air Curaçao PJ-MDA textures for the Jet City Aircraft MD-83. Textures by Luis Fernando Quimbayo
Posted Apr 5, 2009 18:45 by archive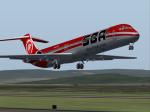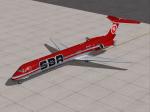 0.90Mb (558 downloads)
Santa Barbara Airlines McDonnell-Douglas MD-82, registration YV153T, a new aircraft in the fleet for international flights. Textures only for the Flight One Software CoolSky Super80 Douglas MD-82, (payware package). Flight Dynamics by Jerry Beckwith, Aircraft Model & Texture by Terry Gaff. Look at http://www.flight1.com/ for detailed info. Fully reworked textures, tail and wings. By Juan Ernesto Oropeza.
Posted Mar 27, 2009 18:33 by Juan Ernesto Oropeza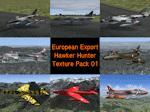 11.13Mb (1174 downloads)
This is my 6th Texture Pack of the Alhasim Hawker Hunter, there are 8 repaints covering Belgium, Denmark, Netherlands, Sweden and Switzerland.
Posted Mar 26, 2009 19:43 by Bruce Martin