3.26Mb (1100 downloads)
This is the ultimate library of the B733 of Conviasa YV2556. Requiiores the payware 50N Boeing 733. Texture by Gustavo La Cruz.
Posted Jan 4, 2010 21:03 by Gustavo La Cruz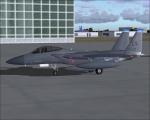 2.51Mb (260 downloads)
F-15 LN Texture for the model of Fighter Pilots 2 of Abacus
Posted Dec 31, 2009 10:10 by benimix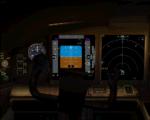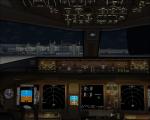 1.01Mb (2524 downloads)
Posky B777 merged with the gauges of the beautiful PSS 777. Further updates may follow.
Posted Dec 30, 2009 14:38 by Ensar Budak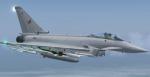 2.31Mb (288 downloads)
Textures for the payware AFS Typhoon in RAF 1435 Colours
Posted Dec 29, 2009 09:02 by UKMIL
1.82Mb (338 downloads)
FS2004 Turkish Cessna 182. Turkish flag textures only for the payware Carenado Cessna 182 II RG. Repaint By Yigit Ciftci.
Posted Dec 23, 2009 01:02 by Yigit CIFTCI
3.22Mb (693 downloads)
Airbus A350, Virgin Atlantic Demo
Posted Dec 18, 2009 18:06 by Andreas Meyer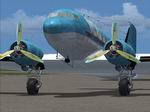 7.55Mb (518 downloads)
FS2004 Douglas C-47 Dakota Wimbi Dira Airways 9Q-CWI FS2004 Douglas C-47 Dakota Wimbi Dira Airways 9Q-CWI. This aircraft was written off 19 June 2005 at Kalima Airport, DRC. The DC-3 reportedly bounced several times on landing and groundlooped, causing separation of the main landing gear and one engine. Theire were no fatalities on board. Requires the payware aircraft by MAAM-SIM. Repaint by Ben Hartmann of HJG
Posted Dec 14, 2009 03:24 by admin
6.30Mb (1166 downloads)
AFS Demo: Eurofighter FS2004 - Germany JG 73
Posted Dec 4, 2009 17:49 by Andreas Meyer
2.31Mb (272 downloads)
55,555 Flight Hour Tornado at Holloman textures only for the payware Lago Tornado. Textures by by Maximilian Stanchly
Posted Nov 22, 2009 10:42 by Maximilian Stanchly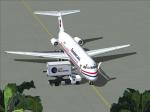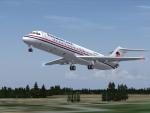 4.68Mb (1275 downloads)
Pan American World Airways Dominicana, registration N919RW, a new Dc-9 in service with this airline. Textures only for the Jet City Aircraft Dc-9-32, (payware package). See at http://www.jetcityaircraft.com/ for detailed info. By Juan Ernesto Oropeza.
Posted Nov 20, 2009 00:21 by Juan Ernesto Oropeza