3.22Mb (693 downloads)
Airbus A350, Virgin Atlantic Demo
Posted Dec 18, 2009 18:06 by Andreas Meyer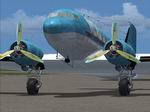 7.55Mb (511 downloads)
FS2004 Douglas C-47 Dakota Wimbi Dira Airways 9Q-CWI FS2004 Douglas C-47 Dakota Wimbi Dira Airways 9Q-CWI. This aircraft was written off 19 June 2005 at Kalima Airport, DRC. The DC-3 reportedly bounced several times on landing and groundlooped, causing separation of the main landing gear and one engine. Theire were no fatalities on board. Requires the payware aircraft by MAAM-SIM. Repaint by Ben Hartmann of HJG
Posted Dec 14, 2009 03:24 by admin
6.30Mb (1166 downloads)
AFS Demo: Eurofighter FS2004 - Germany JG 73
Posted Dec 4, 2009 17:49 by Andreas Meyer
2.31Mb (272 downloads)
55,555 Flight Hour Tornado at Holloman textures only for the payware Lago Tornado. Textures by by Maximilian Stanchly
Posted Nov 22, 2009 10:42 by Maximilian Stanchly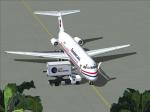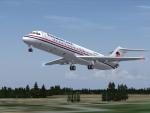 4.68Mb (1274 downloads)
Pan American World Airways Dominicana, registration N919RW, a new Dc-9 in service with this airline. Textures only for the Jet City Aircraft Dc-9-32, (payware package). See at http://www.jetcityaircraft.com/ for detailed info. By Juan Ernesto Oropeza.
Posted Nov 20, 2009 00:21 by Juan Ernesto Oropeza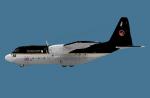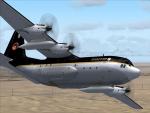 11.01Mb (1044 downloads)
Here is my repaint for the Captain Sim/Justflight C-130 Hercules. Dressed to represent a fictional (for now....) support vehicle to be used by StarChaser Industries Ltd, which started life as an experimental rocket test programme set up by Steve Bennett back in 1992. In 1996 the team successfully launched a 6 mtr (21 ft) rocket, Starchaser 2, which qualified as the largest private civilian rocket ever to be built and flown in Europe. Starchaser Industries was incorporated as a private limited company on 16th December 1998. The company transferred its manufacturing and rocket assembly arm to new premises in Hyde, Cheshire, United Kingdom in January 2001.
Posted Nov 17, 2009 16:56 by Gary J. Scott
2.43Mb (277 downloads)
4th NATO TigermeetAG 51 2006 textures only for the payware Lago Tornado. Maximilian Stanchly
Posted Nov 16, 2009 10:49 by Maximilian Stanchly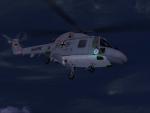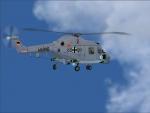 2.70Mb (839 downloads)
A repaint for the payware Alphasim Sea Lynx in German Navy colors. Andreas Koch
Posted Nov 15, 2009 17:57 by Andreas Koch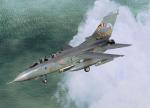 2.06Mb (368 downloads)
RAF 40th Nato Textures for the payware Lago Tornado. This pack has the textures of ZA416, which has the markings celebrating 40 years of NATO
Posted Nov 12, 2009 03:22 by ukmil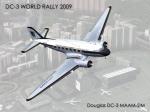 3.80Mb (156 downloads)
This is a repaint of the FS2004/FS2002 MAAM-SIM Passenger DC-3 in a specially commissioned livery for the 2009 DC-3 World Rally, organised by the team at DC-3 Airways VA. Visit www.dc3airways.com for information about this exciting event commencing November 14, 2009. Thereafter, you can keep this lovely lady as a souvenir of how well you flew! Requires a base install of the FS2004/2002 R4D-6/DC-3A package available from Mid-Atlantic Air Museum Simulations at www.maam.org. Can be used in FSX with the upgrade files available from the same site. This livery is also available for the default FS2004 DC-3 as wr9_fs9.zip. By Mark Beaumont, VP Fleet, DC-3 Airways.
Posted Nov 7, 2009 10:14 by Mark Beaumont