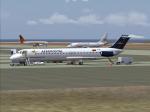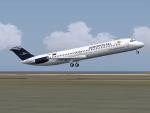 10.32Mb (409 downloads)
McDonnell-Douglas DC-9-51 Aeropostal Alas de Venezuela YV136T, one of the Iron Horses in the fleet. Textures only for the SkySimulations DC-9-51 model (payware package). Look at http://www.skysimulations.com/ for detailed info. By Juan Ernesto Oropeza.
Posted Feb 12, 2010 00:50 by Juan Ernesto Oropeza
3.43Mb (146 downloads)
This is a repaint for the Carenado 182Q aircraft It is a 'Australian Airlines' Repaint I mainly made for my company in FSPasengers, but I thought I would share it :) I would like to thank Carenado for the blank textures :)
Posted Jan 29, 2010 21:58 by Bryce Mazzarella (Mazza in for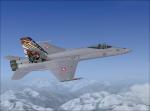 0.17Mb (412 downloads)
Configuration update for F/A-18C+D Hornet by Areal Foundry
Posted Jan 22, 2010 05:25 by Michal Lubiscak
3.22Mb (962 downloads)
Airbus A350, Virgin Atlantic Demo Version
Posted Jan 15, 2010 16:41 by Andreas Meyer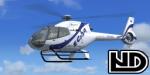 18.36Mb (181 downloads)
Textures only for the payware FSX Eurocopter EC120 by Nemeth Design in the colours of the ZS-RLN, owned by Eurocopter. Made by Marius Krämer.
Posted Jan 15, 2010 10:58 by Marius Krämer
7.32Mb (1818 downloads)
Sukhoi Su-27 - Kazakhstan Demo
Posted Jan 8, 2010 11:41 by Andreas Meyer
6.30Mb (1420 downloads)
EUROFIGHTER - Germany JG 73 Demo
Posted Jan 8, 2010 11:28 by Andreas Meyer
3.26Mb (1106 downloads)
This is the ultimate library of the B733 of Conviasa YV2556. Requiiores the payware 50N Boeing 733. Texture by Gustavo La Cruz.
Posted Jan 4, 2010 21:03 by Gustavo La Cruz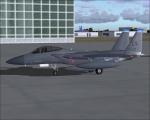 2.51Mb (260 downloads)
F-15 LN Texture for the model of Fighter Pilots 2 of Abacus
Posted Dec 31, 2009 10:10 by benimix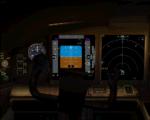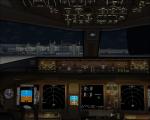 1.01Mb (2546 downloads)
Posky B777 merged with the gauges of the beautiful PSS 777. Further updates may follow.
Posted Dec 30, 2009 14:38 by Ensar Budak