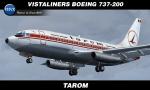 4.56Mb (500 downloads)
Textures only for the payware CLS 767-300ER in Air Seychelles new Colors in 32 bit textures.(textures only). Thanks for downloading and enjoy. By Tomi Koivunen.
Posted Jan 20, 2012 14:38 by Tomi Koivunen
46.97Mb (506 downloads)
texture only for the payware EC-135 Nemeth. Royal Jordanian Army EC-635 repaint, full interior and exterior with lot of retextured details: crew suit (digital camo), panel backlight (green), military interior and more... see screens into the zip file preview
Posted Jan 19, 2012 19:43 by David "Rsoftokz"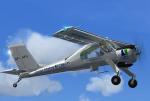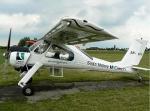 11.18Mb (648 downloads)
Textures for the payware Aerosoft Wilga X SP-AFV Aeroklub Kujawski-Inowroclaw-Poland.You need this model and FSX, please check Aerosoft official pages for more information. Repaint by Artur Wojciechowski
Posted Jan 16, 2012 15:53 by Artur Wojciechowski

0.06Mb (332 downloads)
DM BAC 1-11 payload file for the payware FSpassenger gizmo. You need to copy\paste in FSX\FSpassenger\payload and you're done.
Posted Jan 15, 2012 06:48 by ricardo_tv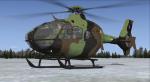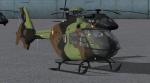 42.23Mb (818 downloads)
Fictional textures for the payware Nemeth EC-635. Three color European pattern of the French Army. Full external AND internal new textures to look like a military machine. new night light panel effect ( green backlight), new crew French army suit and parches. See the screens into the zip file preview.
Posted Jan 13, 2012 05:36 by David "Rsoftokz"
37.95Mb (955 downloads)
Textures only for the payware Nemeth ND_EC135 used by the French Customs "Douane Franšaise". This repaint includes external AND full internal new textures, with French Flight suit crew and customs patches.
Posted Jan 13, 2012 04:14 by David "Rsoftokz"
54.44Mb (2265 downloads)
Textures for the payware Nemeth designs AS-332: French ARMY "ALAT" Cougar in three color European scheme. Even it is not externally and internaly the same machine than the ND-AS332 3D model, it is a very close to the French "Cougar AS-532 used by the French Army. This repaint not only offers external texture but a fully redetailled internal texture with matt black military interior, new green lightning for the panels and interior cabin, new MFDs on the main board. This is one not to miss for all french military helicopters lovers like the previous EC-225 I uploaded one day ago here.
Posted Jan 13, 2012 02:50 by David "Rsoftokz"
44.15Mb (1357 downloads)
SECMAR of the French Marine Nationale Textures only for the payware Nemeth EC-225 . This machine is used for civilian rescue at sea in place of the retired Super Frelon and in support of the actual Dauphin and Panther used by the French marines.
Posted Jan 11, 2012 12:24 by David "Rsoftokz"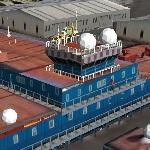 2.30Mb (610 downloads)
This scene has been made by me as a complement of the payware Antartica x from LimeSim/Aerosoft. It really wont make sense without the mesh and the afacad of this scene. It adds the installation of the Italian base of Mario Zuchelli. Never been there so I used documentation and satellite picture to "guess it" use some elements of fsx acceleration, but should not be a problem if you haven't it Still should look neat once installed. (made in skechup + model convertor + instant scenario II) v1.1 the 1.1 adds a landing pad and suppresses some reflection on the ground texture following Sascha's feedback from LimSim. Etien (evarloot@free.fr)
Posted Jan 11, 2012 00:18 by etien

4.89Mb (1306 downloads)
Lufthansa textures for the payware Abacus 787 Dreamliner.
Posted Jan 9, 2012 12:24 by ricardo_tv