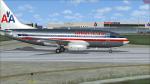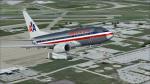 40.18Mb (286 downloads)
old Classic American Airlines textures only for the payware PMDG Boeing 737-600
Posted Nov 24, 2017 01:43 by Dillon Rock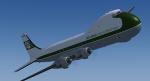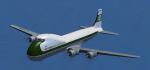 47.42Mb (127 downloads)
Textures for the payware Flight Replicas Douglas C45 ATL98 Carvair as Aer Lingus 1966. tested in windows 7 SP1 SP2 Repaint by Stephen Browning
Posted Nov 24, 2017 00:37 by Stephen Browning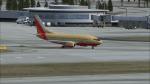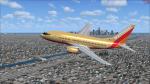 38.53Mb (84 downloads)
1990 Classic Brown Southwest Airlines textures only for the payware PMDG Boeing 737-600
Posted Nov 24, 2017 00:37 by Dillon Rock
0.02Mb (50 downloads)
This EZDok camera set is for the ALABEO Extra 300s. There are nine internal cameras and nine external cameras. The cameras were set up to focus on important areas and offer outstanding views. Camera and fuselage shake, dynamic head movement, and splash has been carefully modified to be as realistic as possible and minimize clipping. No issues with TrackIR. This is just the camera set ready to be imported into EZDok. Aircraft not included.
Posted Nov 22, 2017 19:17 by JackRiordan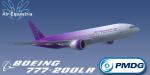 10.42Mb (197 downloads)
Air Equestria N2155W texture for the payware PMDG 777-200LR.
Posted Nov 14, 2017 17:39 by Airhogsborne (AKA Steel Wings)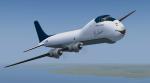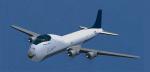 50.99Mb (235 downloads)
Textures for the payware Flight replicas Douglas C45 ATL98 Carvair as Phoebus 9J-PAA tested in windows 7 SP1 SP2 Repaint by Stephen Browning
Posted Nov 13, 2017 14:49 by Stephen Browning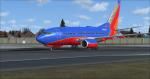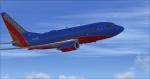 41.30Mb (310 downloads)
Classic Blue Southwest Airlines textures only for the payware PMDG Boeing 737-600
Posted Nov 13, 2017 01:36 by Dillon Rock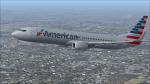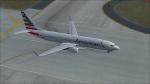 26.37Mb (403 downloads)
American Airlines textures only for the payware PMDG Boeing 737-900
Posted Nov 7, 2017 01:10 by Dillon Rock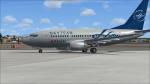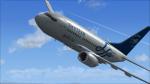 20.18Mb (133 downloads)
Delta Skyteam Airlines textures only for the payware PMDG Boeing 737-600
Posted Nov 6, 2017 16:30 by Dillon Rock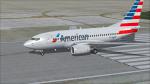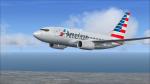 45.39Mb (248 downloads)
American Airlines textures only for the payware PMDG Boeing 737-600
Posted Nov 6, 2017 10:50 by Dillon Rock