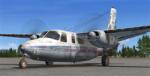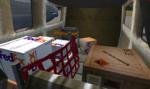 37.40Mb (1652 downloads)
FSX Native Aero Commander AC500 "Hangar Queen" Series by Milton Shupe, Gauges by Scott Thomas, Textures by André Folkers, and Sounds by Gary Jones. Pkg incl 1 model, custom panels and era gauges, custom sounds, custom Flight Model, and 3 liveries. Simple installation; lots of "Freight Dawg" fun :-
Posted Apr 26, 2017 23:31 by Milton Shupe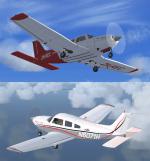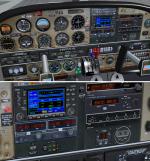 72.55Mb (5686 downloads)
FSX/P3D Piper Turbo Arrow III v 1.3 package provides 9 liveries, three VC panels, three types of autopilot, a paint-kit and a number of fixes conserning textures and gauges. For details refer to the User's Manual. (previous versions had over 3000 downloads)
Posted Mar 8, 2017 05:10 by Vladimir Gonchar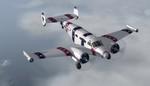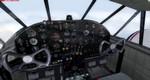 48.88Mb (2376 downloads)
FSX/P3D C-45H N8640E Grimes Flying Laboratory. The Beechcraft Model 18 aircraft is the most modified U.S.-certified aircraft design, with over 200 Federal Aviation Administration (FAA) approved Supplemental Type Certificates (STC's) on record for the aircraft. The C-45H N8640E Grimes Flying Laboratory is a flying aircraft lighting demonstrator which has been restored by the Grimes Flying Lab Foundation and operates out of Grimes Field in Urbana, OH. Original B18 model by Milton Shupe and Scott Thomas. This version was produced, at the request of the foundation and with their data support, by Dave Carroll.
Posted Oct 21, 2016 04:07 by uploader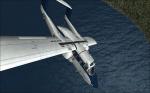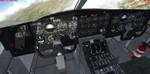 7.33Mb (2202 downloads)
Although proposed and designed, this light utility-cargo variant of the Bronco aroused considerable interest, but remained un-built. Originally a FS2002-2004 model by master Tim Conrad, long a favorite FS trash hauler, now in MDLX, fsx native format. Door assignments changed slightly, cargo on weight visibility conditions, see readme file. (V2 - now includes missing gauges)
Posted Jun 2, 2016 10:06 by LLS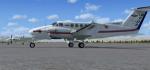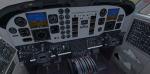 41.46Mb (10585 downloads)
ISDT Beechcraft Kingair 200 package with VC for FSX and P3D. The website isdt is no longer available and the files are now widely distributed. I had previously downloaded this file from isdt. Original docs included. I have found textures only for this aircraft in simviation but the link to the required file is dead. So here it is folks! I can find no way to contact Max .M or (ISDT team) or the website www.isdt-israel.com but all credit goes to them for the aircraft model and textures and credit for the added VC by Joao "Muas" Martins.
Posted Jan 17, 2013 01:19 by Chris Evans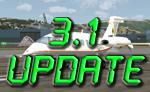 15.94Mb (5396 downloads)
This is a minor update to for the FS-X/P3D version of the P-180 V3.0. It contains optional bugfixes and improvements for: - Misbehaving clickspots: altitude selector now is only +-100ft, easily operable via mouse wheel. - Missing Recognition light effect: the file was mistakenly not included in the 3.0 release - lowered ITTs: for better hot climate behavior; now only very (very) hot days cause problems. - passenger removed form cabin - Heading indicator/gyro now automatically synchronizes periodically. - loading time reduced: CAB gauge is now packed properly - Autopilot ALT Mode misbehavior: this function now performs as intended. + High-resolution cabin & cockpit textures. FS-X/P3D ONLY edition!! (There is a FS-2004 edition as well)
Posted Jan 9, 2013 14:33 by Mario Noriega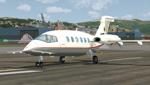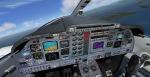 68.37Mb (18126 downloads)
This is a true FS-X (SP2) SDK aircraft! Also works in P3D4. Version 3.0 brings an entirely new cockpit (2D/3D, 2D panel available in Widescreen and 4/3) and cabin down to almost every single switch, entirely new flight dynamics, advanced systems and avionics, new sound and panel sound effects, and much more! The Piaggio P-180 is a high-speed high-efficiency turboprop aircraft. Capable of speeds up to 395 KTAS (or M0.68) up to its service ceiling of 41000ft. This performance is achieved by extreme aerodynamic optimization instead of sheer power. The end result is an aircraft that burns 40% less fuel than the average jet of comparable size, while flying at the same speed range, or 30% less than an equivalent size turboprop, as it flies much faster. The pusher propellers on the wings mounted much backwards thanks to the forward wing set make it a comfortable and quiet ride for the passengers, that also enjoy a very spacious cabin for an aircraft of this size. Features Clickable Dynamic Photortreal VC with Night Lighting, night lighted internals, Photoreal 2D Cockpit, Engine start Effect, advanced FDE, Customizable Payloads. Zip file preview for bigger images.
Posted Jul 30, 2012 21:42 by Mario Noriega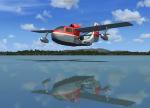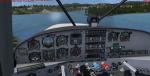 9.44Mb (6065 downloads)
Republic Seabee RC3 for FSX and P3D. Native model from Project Opensky FSX. Adapted with default Maul VC. Republic Seabee is a small flying boat and also has a gear to land on runway. In 2006, over 250 Seabees are still registered and flying, a number that is increasing yearly as new aircraft are assembled from parts and wrecks. A few Seabees are still operating commercially as bush planes and air taxis. In the history of aviation few aircraft have had longer, or more successful, careers than the Seabee. Updates by Danny Garnier.
Posted May 21, 2012 07:49 by Garnier D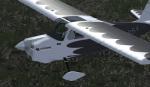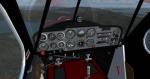 8.76Mb (8627 downloads)
FSX Bellanca Super Decathlon / Citabria 4 livery package. Updated for FSX with 4 liveries. A two seat, tandem configuration unlimited category aerobatic competition/trainer aircraft that is fully spinnable in FS2004. Initial release features 4 custom paint jobs. Features full moving parts and special openings. See readme for more details. By the Long Island Classics Design Team. Updated by Danny Garnier with FSX gauges in the VC, etc. Also works in P3D up to v3.* (not v4 +)
Posted Jan 19, 2012 07:22 by Garnier D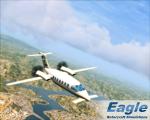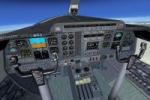 36.07Mb (18673 downloads)
Piaggio P180 Avanti for FSX Acceleration and P3D. Originally designed by Mario Noriega, FSX conversion by Eagle Rotorcraft Simulations. Model designed in gmax and has FSX self shadowing, 11 reflective texture sets from the FS2004 release, specular mapping, bump mapping, lightmaps, custom sound suite and more. Designed for FSX Acceleration only. Tested in Windows Vista and Windows 7 under DX9 and DX10 Preview with no issues. Released with the kind permission from Mario Noriega.
Posted Apr 10, 2011 22:14 by George A.Arana