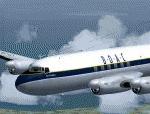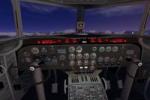 15.65Mb (10679 downloads)
The Argonaut and the North Star were Merlin-engined version of the Douglas DC-4. A total of 71 were produced by Canadair. In Canada it was called the North Star and was used by airlines and the RCAF. 22 Argonauts were delivered to BOAC 1949-1950, and they later had long careers with other operators like British Midland and charter companies. This package contains most versions. Version 3 model by Jens B. Kristensen. For FSX/P3D only, an FS2004 version is available seperately
Posted Dec 17, 2010 06:04 by Jens B. Kristensen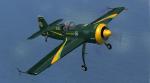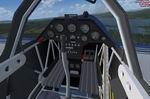 10.62Mb (2762 downloads)
Ricardo Batalha's Su-26 repainted as another Formula one team , this time its Lotus. This is the complete package. Repaint by Stephen Browning
Posted Oct 13, 2010 13:40 by StephenBrowning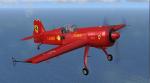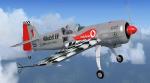 11.28Mb (2809 downloads)
This is for all you Formula One fans. The very manoeuvrable Su 26 by Ricardo Batalha. Painted in Ferrari and Mclaren liveries. This is the complete package. Painted by Stephen Browning
Posted Oct 5, 2010 14:58 by Stephen Browning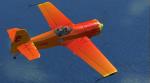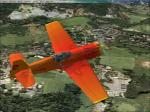 10.89Mb (1160 downloads)
Su 26 in Flame Orange livery. Complete aircraft. Aircraft by Ricardo Batalha. Repaint by Stephen Browning
Posted Sep 29, 2010 10:48 by Stephen Browning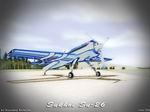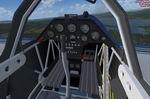 11.73Mb (4722 downloads)
FSX Sukhoi Su-26 Package for FSX. Tested with FSX Acceleration. FSX native model. This is my favourite acrobatic airplane, mostly because of it's manoeuvrability. Detailed cockpit and model. Nice FDs for acrobatic flight: The rudder actually uses the propeller's air to yaw the plane. Video here: http://www.youtube.com/watch?v=vcoYQ9PXjLI Made by Ricardo Batalha. Have fun!
Posted Sep 26, 2010 10:19 by Ricardo Batalha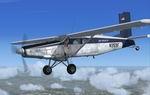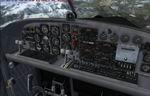 12.12Mb (59837 downloads)
FSX SP-2 Acceleration Pilatus PC-6C_H2 Fairchild-built version of the Pilatus PC-6 Turbo Porter, with the Garrett TPE 331 turboprop engine. This release also includes a paint kit. By Tim 'Piglet'Conrad
Posted Sep 2, 2010 06:03 by Uploader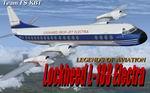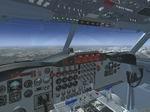 107.71Mb (36645 downloads)
FSX/P3D Lockheed L-188 Electra Package. Includes passenger and cargo versions complete with full virtual cockpit. Gmax model also features visible self shadowing and bump textures. By Team FS KBT. Daisuke Yamamoto/Hiroaki Kubota
Posted Sep 1, 2009 06:47 by Hiroaki Kubota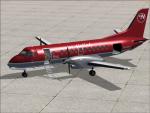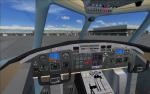 33.23Mb (54338 downloads)
FSX Saab 340 The FSX SP2 ONLY model of the FSND Saab 340. 100% FSX compliant. Hi-resolution textures, fully functional VC, realistic flight-dynamics and operations. A completely modeled interior allowing for in-flight roaming about the cabin with a 'passneger seat' camera definition. Full animation includes the self-storing stairway, and prop-blade pitch. Model, texturing and flight-dynamics by Brett Henderson . Pilots, sounds and texture detailing by Alejandro Rojas Lucena . And as always.. thanks to the Simv / FFDS crew.
Posted Dec 14, 2008 12:16 by Alejandro Rojas (alrot)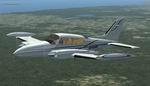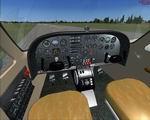 12.70Mb (98432 downloads)
SX Cessna 310 The FSND, Gmax,100% FSX compatible model of the Cessna C310Q, with high-resolution (2048 X 2048) textures and a complete, dynamic virtual cockpit. Pilot tested flight dynamics and custom gauges calibrated for accurate, realistic operation, including cowl-flap use. Made exclusively for the Simviation/FSND community by FSND designers, Brett Henderson & Alejandro Rojas Lucena.
Posted Aug 25, 2008 05:36 by Brett Henderson