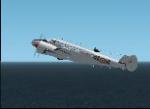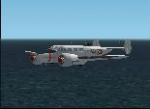 6.94Mb (2183 downloads)
FS2002/FS2004 Beechcraft C45F Expediter I.A.F. 46St This Beech C45 F was one of 27 that , at the end of WWII, USAF, from an air base in Germany, send in Italy and repainted with the colours of the new Italian Air Forces. Entered in service in July 1950 with the 46° stormo in Pisa AB. Model,panel, texture,animations,VC cockpit engines by F.Giuli. Gauges by L. Clark and other different authors
Posted Aug 17, 2009 10:12 by FRANCESCO GIULI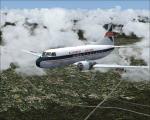 1.40Mb (558 downloads)
FS9 Allegheny Airlines textures for Dee Waldron's Martin 202 (4-0-4) These textures depict a Allegheny Martin 202A about 1958.
Posted Aug 15, 2009 23:22 by Gary Harper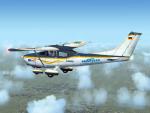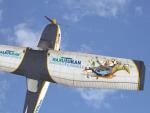 1.39Mb (1208 downloads)
The Cessna 182, marketed under the name Skylane, is a four-seat, single-engine, light airplane. Introduced in 1956, the 182 has been produced in a number of variants. This is a virtual weathered flight school version named Tukan. Textures only, the default Cessna C182S Skylane is required. Hand-drawn repaint by Ingo Schwan.
Posted Aug 14, 2009 02:14 by Ingo Schwan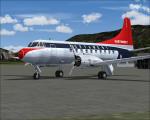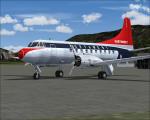 1.39Mb (541 downloads)
Corrected wing textures for the Martin 202 Northwest Textures (above).
Posted Aug 6, 2009 18:53 by Gary Harper
2.54Mb (427 downloads)
Aerotuy livery for ISDT ATR-42-300. It requires original model.
Posted Aug 1, 2009 00:11 by Hector Bajares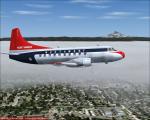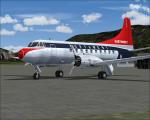 1.37Mb (586 downloads)
FS9 Northwest Orient Airlines textures for Dee Waldron's Martin 202 or 4-0-4. NWA purchased a fleet of 25 Martin 202s beginning in 1947. Disasterous structural problems led to the Martin fleet being replaced with the DC-3. These textures depict a Northwest Martin 202 about 1950. see update below
Posted Jul 31, 2009 21:40 by Gary Harper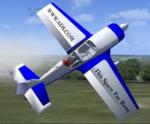 0.96Mb (1827 downloads)
FS2004 Akrotech Giles 202 This is a homebuilt, light weight, tandem, aerobatic stick of dynamite. It was created by Akrotech for people who are not millionaires but want to fly a stunt plane and possibly have someone teach them how to do it. Wayne Handley's G750 Turbo Raven was based on this plane. Designed by Don Halcom, Mods by George Csillag.
Posted Jul 26, 2009 19:30 by GCs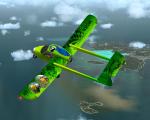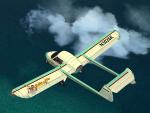 3.56Mb (1324 downloads)
Textures only. The Anderson Greenwood AG-14 is a two-seat utility aircraft developed in the United States in 1950. There were only 5 aircrafts built. Three textures from a Virtual airline and from the 1950th only, requires the original Anderson Greenwood ag-14.zip from Tim Piglet Conrad. Repaints by Barbara & Ingo Schwan.
Posted Jul 26, 2009 08:06 by Barbara & Ingo Schwan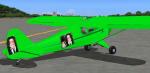 8.13Mb (752 downloads)
'Postcard From... Neverland !" More powerful than the std MS Piper but more economic than the Cub in 'Postcard from Hell' This one is powerful and also economical.
Posted Jul 25, 2009 10:07 by Francis F Silva (SAS-Silv' Ar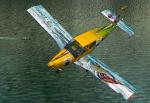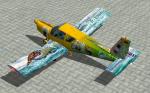 0.75Mb (504 downloads)
This file corrects the problem with the missing fuselage colors Please replace the old "z43_fuse.bmp" in your "texture.borkum" with the new one.
Posted Jul 22, 2009 05:27 by Ingo Schwan