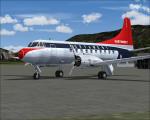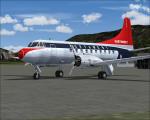 1.39Mb (592 downloads)
Corrected wing textures for the Martin 202 Northwest Textures (above).
Posted Aug 6, 2009 18:53 by Gary Harper
2.54Mb (451 downloads)
Aerotuy livery for ISDT ATR-42-300. It requires original model.
Posted Aug 1, 2009 00:11 by Hector Bajares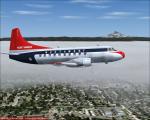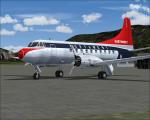 1.37Mb (603 downloads)
FS9 Northwest Orient Airlines textures for Dee Waldron's Martin 202 or 4-0-4. NWA purchased a fleet of 25 Martin 202s beginning in 1947. Disasterous structural problems led to the Martin fleet being replaced with the DC-3. These textures depict a Northwest Martin 202 about 1950. see update below
Posted Jul 31, 2009 21:40 by Gary Harper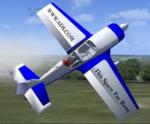 0.96Mb (1883 downloads)
FS2004 Akrotech Giles 202 This is a homebuilt, light weight, tandem, aerobatic stick of dynamite. It was created by Akrotech for people who are not millionaires but want to fly a stunt plane and possibly have someone teach them how to do it. Wayne Handley's G750 Turbo Raven was based on this plane. Designed by Don Halcom, Mods by George Csillag.
Posted Jul 26, 2009 19:30 by GCs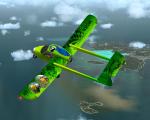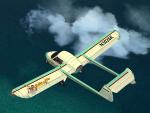 3.56Mb (1342 downloads)
Textures only. The Anderson Greenwood AG-14 is a two-seat utility aircraft developed in the United States in 1950. There were only 5 aircrafts built. Three textures from a Virtual airline and from the 1950th only, requires the original Anderson Greenwood ag-14.zip from Tim Piglet Conrad. Repaints by Barbara & Ingo Schwan.
Posted Jul 26, 2009 08:06 by Barbara & Ingo Schwan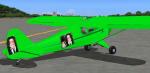 8.13Mb (791 downloads)
'Postcard From... Neverland !" More powerful than the std MS Piper but more economic than the Cub in 'Postcard from Hell' This one is powerful and also economical.
Posted Jul 25, 2009 10:07 by Francis F Silva (SAS-Silv' Ar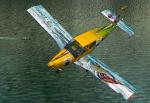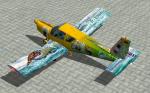 0.75Mb (526 downloads)
This file corrects the problem with the missing fuselage colors Please replace the old "z43_fuse.bmp" in your "texture.borkum" with the new one.
Posted Jul 22, 2009 05:27 by Ingo Schwan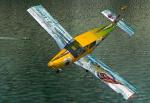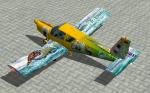 4.03Mb (642 downloads)
The Zlin Z-43 is a Czech four seat light trainer and touring aircraft. A development of the two seat Zlin Z-42. It is a low winged monoplane. The Zlin Z-43 first flew on December 1968. This is a fictitious paint scheme based on some hand drawings published in my book "Faszination Borkum". My Tribute to the biggest of the Ost Frisian islands. Textures only, requires pwzlin43.zip.
Posted Jul 21, 2009 02:50 by Ingo Schwan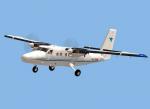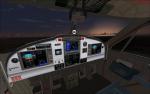 19.32Mb (8461 downloads)
FS2004 Viking DHC6-400 Twin Otter. The worldwide demand for refurbished Twin Otters is such that Viking Air have commenced manufacture of new aircraft in their plant in Calgary, Canada, using original de Havilland jigs and tools. The new manufacture -400 model is externally identical to the -300 but has a Honeywell "glass cockpit" avionics suite. We could not source freeware Honeywell gauges so we have used Garmin avionics in this model. The launch customer is Zimex Aviation of Switzerland and first delivery is expected in September 2009. Full package for FS2004 with five liveries, including authentic Zimex Aviation livery. By Jean-Pierre Brisard, Barry Blaisdell, Kevin Pardy, & Bob May - Premier Aircraft Design.
Posted Jul 20, 2009 09:12 by bob.may@premaircraft.com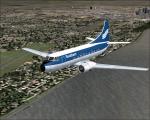 2.74Mb (598 downloads)
FS9 Southern Airways textures for Dee Waldron Martin 404. Southern purchased a fleet of 25 Martin 404s from Eastern and operated this type until May 1978. These textures depict Southern's 1974 scheme which was never painted on their Martins.
Posted Jul 16, 2009 06:22 by Gary Harper