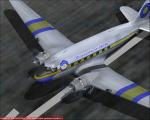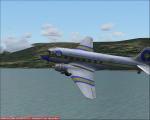 1.66Mb (708 downloads)
BANANAIR textures only for the default FS9 Douglas DC3.
Posted Jul 13, 2009 13:46 by Martino Toderi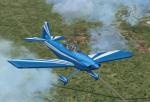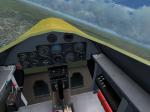 10.63Mb (4734 downloads)
FS2004 Vans Rv 4. Package. The Vans RV-4 is a light homebuilt aircraft supplied in kit form. It seats two people in a tandem seating configuration with the pilot accommodated in the front seat. Fully animated model featuring four liveries and two models, dynamic glare, animated VC and other goodies. Felipe Belalcazar/Damian Radice
Posted Jul 9, 2009 18:48 by Felipe Belalcazar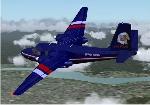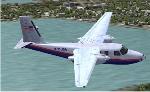 4.96Mb (1147 downloads)
Textures for Milton Shupe's Aero Commander 520 VC. Textures only. Requires Milton Shupe's Aero Commander 500. Two textures included. Repaint by Larry Davis.
Posted Jul 3, 2009 00:17 by Larry Davis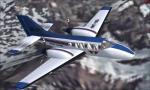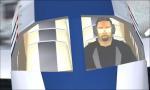 0.64Mb (752 downloads)
(updated) Gorkha Airlines operates out of Nepal, specifically doing daily runs to Lukla Airfield (9380 ft) which is the beginning of the climb up Mt. Everest for most hikers. This is a fictional livery with all handpainted details. This repaint also includes instructions on how to turbocharge the aircraft for high-altitude flight. By T. FitzPatrick
Posted Jul 1, 2009 11:44 by T. FitzPatrick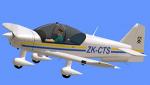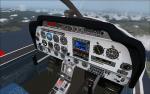 5.93Mb (5096 downloads)
FS2004 Robin R2160/Alpha 160A The Robin R2160 and Alpha 160A are identical, all metal, aerobatic trainers with a 160 hp Lycoming O-320-D2A engine. The Robin was originally designed and built in France but in 2004 production moved to Alpha Aviation in New Zealand. Full package for FS2004 with custom panel and VC and fully animated parts. Garmin GNS430 avionics. Full avionics documentation included, together with aircraft check and ref lists. Three real life liveries included, U.S.A, Great Britain and New Zealand. Great fun for aerobatics or general flying. By Jean-Pierre Brisard and Bob May - Premier Aircraft Design.
Posted Jun 30, 2009 17:25 by bob.may@premaircraft.com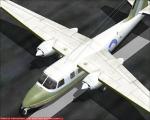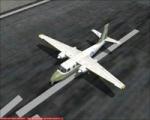 3.46Mb (1350 downloads)
This is the official BANANAIR textures of the Aerocommander Ac 500 by Milton Shupe, Scott Thomas and André Folkers
Posted Jun 30, 2009 13:53 by Martino Toderi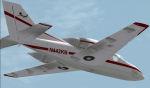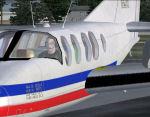 72.95Mb (1475 downloads)
A complete set of replacement textures for Travis Fitzpatrick's Angel 44. You need his original package above for these to work. These will update and replace ALL currently existing liveries for this plane.
Posted Jun 28, 2009 20:58 by ShaneG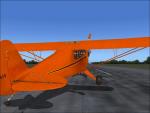 7.31Mb (2689 downloads)
This is a complete aircraft and is intended to replace your standard Cub. I named it - 'POSTCARD FROM HELL !" because of its power plant specs. This Piper really isn't for the inexperienced. Please see enclosed txt file for full description. A few facts about the engine you get with "Postcard From Hell' : It can take off within 20 feet of runway, at full throttle. -It cruises at 192 kts at 1,000 feet altitude. With engine on idle, it can maintain 55 kts cruise at 2,000 feet! I have kept the description of the engine specs to a minimum but let's just say that the compression ratio was increased from 8 to 14:1 and the fuel tank now holds 189 litres instead of the standard 45 litres. Engine output is now 200HP. It remains normally aspirated, ie. not turbo. In a nutshell, BE CAREFUL HOW YOU HANDLE THIS BABY !! It's power to weight ratio is literally from Hell... it can climb at 5,000 fpm and still maintain 157 kts. See enclosed txt file for 'SUGGESTED FLIGHT' with this Cub from hell Engine, flight and texture concepts by Francis F Silva of SAS (Silv'Art Studios)
Posted Jun 27, 2009 19:09 by Francis F Silva of SAS (Silv'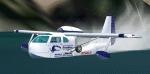 5.69Mb (7794 downloads)
1947 Republic Seabee RC-3 FS2004 This is the Seabee that I designed for FS2002. It was my first aircraft design, and it went through several upgrades, some of which were released and some that I just saved for another day. This Seabee retains the same external appearance but numerous changes have been made to the VC panel, the interior, and the flight dynamics. All previous versions are now obsolete.
Posted Jun 27, 2009 03:50 by archive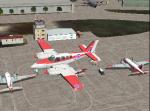 3.88Mb (757 downloads)
This is a fictional repaint of the default FS2004 Beech Baron. It is my idea of how it would have looked if the RAF had used Barons in the 70s.
Posted Jun 26, 2009 16:15 by Jobey Butt