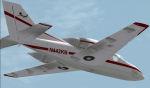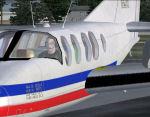 72.95Mb (1455 downloads)
A complete set of replacement textures for Travis Fitzpatrick's Angel 44. You need his original package above for these to work. These will update and replace ALL currently existing liveries for this plane.
Posted Jun 28, 2009 20:58 by ShaneG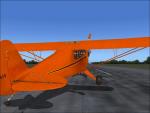 7.31Mb (2665 downloads)
This is a complete aircraft and is intended to replace your standard Cub. I named it - 'POSTCARD FROM HELL !" because of its power plant specs. This Piper really isn't for the inexperienced. Please see enclosed txt file for full description. A few facts about the engine you get with "Postcard From Hell' : It can take off within 20 feet of runway, at full throttle. -It cruises at 192 kts at 1,000 feet altitude. With engine on idle, it can maintain 55 kts cruise at 2,000 feet! I have kept the description of the engine specs to a minimum but let's just say that the compression ratio was increased from 8 to 14:1 and the fuel tank now holds 189 litres instead of the standard 45 litres. Engine output is now 200HP. It remains normally aspirated, ie. not turbo. In a nutshell, BE CAREFUL HOW YOU HANDLE THIS BABY !! It's power to weight ratio is literally from Hell... it can climb at 5,000 fpm and still maintain 157 kts. See enclosed txt file for 'SUGGESTED FLIGHT' with this Cub from hell Engine, flight and texture concepts by Francis F Silva of SAS (Silv'Art Studios)
Posted Jun 27, 2009 19:09 by Francis F Silva of SAS (Silv'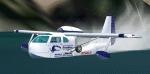 5.69Mb (7745 downloads)
1947 Republic Seabee RC-3 FS2004 This is the Seabee that I designed for FS2002. It was my first aircraft design, and it went through several upgrades, some of which were released and some that I just saved for another day. This Seabee retains the same external appearance but numerous changes have been made to the VC panel, the interior, and the flight dynamics. All previous versions are now obsolete.
Posted Jun 27, 2009 03:50 by archive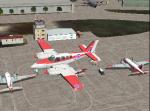 3.88Mb (738 downloads)
This is a fictional repaint of the default FS2004 Beech Baron. It is my idea of how it would have looked if the RAF had used Barons in the 70s.
Posted Jun 26, 2009 16:15 by Jobey Butt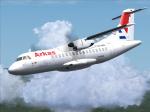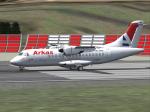 1.80Mb (1695 downloads)
Arkas Aerospatiale ATR 42-320 Textures only, registration HK-4492, a new Colombian cargo airline formed in 2007, showing its livery used. Textures for the ISDT,(Israeli Simulation Design Team) ATR 42-300 v2 model. By Juan Ernesto Oropeza
Posted Jun 24, 2009 15:12 by Juan Ernesto Oropeza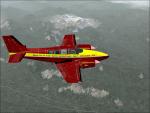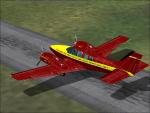 2.77Mb (1336 downloads)
This is the default Baron. Turbo charged. Engine displacement/capacity from 91.7 to 200.0 cubic inches. Engine compression ratio from a low 8.0:1 to 15:1 ('compression ratio' represents the number of times by which the fuel/air mixture is compressed, from top-dead-centre to bottom-dead-centre. The higher, the more energy you can get out of a volume of fuel/air mixture). These engines have 8, not 6 cylinders (pistons) Finally, like the man said in 'Cincinnati Kid' : "When I'm in town you're 2nd best!"
Posted Jun 24, 2009 10:15 by Francis F Silva (SAS-Silva Art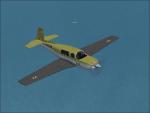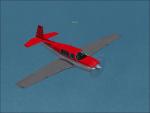 9.44Mb (1766 downloads)
Modified stock but beefed up Mooney Bravo. In two different colour schemes. Engine Modifications: This Mooney is easily capable of 300 kts. With cylinder displacement/engine capacity from 90.3 to 200.0 cubic inches and engine compression ratio raised from from 8:1 to 20:1, this machine is truly awesome. It climbs at 5,000 fps without loss of speed, at 160 kts. Repaints by Francis F Silva of SAS (Silva Art Studios) of the stock Money Bravo
Posted Jun 21, 2009 15:55 by Francis F Silva (SAS-Silva Art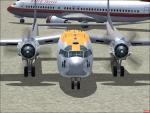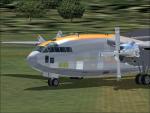 4.28Mb (4573 downloads)
Fairchild Boxcar C119 - "Postcard from Bryant in Korea'53" Textures by Francis F. Silva. Model by Daisuke Yamamoto
Posted Jun 17, 2009 18:03 by Francis F Silva of SAS (Silva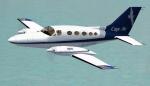 1.96Mb (1723 downloads)
Cessna 414A Textures for Cape Cod. Original Aircraft by Premier Aircraft Design. The Cessna 414A model was designed by PAD and can be found at http://www.premaircraft.com/ These textures are not DX10 compatible, so if you are using the DX10 preview, you must disable it. The liveries include an updated Cape Air, Nantucket Airlines and Island Airlines, all liveries from Cape Cod Massachusetts.
Posted Jun 9, 2009 14:01 by Deviant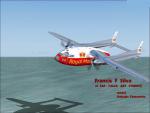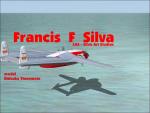 3.95Mb (2396 downloads)
ROYAL MAIL Box car Fairchild C119 Royal Mail is the Post service in the United Kingdom (UK) The engines in this C119 have been replacedwith very powerful turbo prop engines with engine compression ratio increased to 14:1 for fuel efficiency. Engine capacity doubled. So... enjoy...... but be careful how you handle it ! Beautiful aircraft by Daisuke Yamamoto of Tokyo Japan I hope my repaint and engine improvements add to your enjoyment of FS2004 Thank you Daisuke... I hope the weather in Tokyo is as nice as in London right now.
Posted Jun 9, 2009 12:46 by Francis F Silva of SAS (Silva