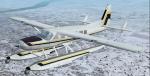 1.52Mb (736 downloads)
A repaint of the default Cessna in a private Bush Pilot's scheme. Repaint by Don Brynelsen using Cristophe Tabourin's repaint kit
Posted Mar 12, 2009 12:42 by Don Brynelsen
0.33Mb (950 downloads)
ZLIN 726 'Small Prince' texture only. Plane of Yankee Delta, Requires the the Zlin 726 by Capt. I Attomo.
Posted Mar 10, 2009 14:50 by Tony MEZIERES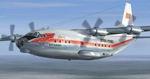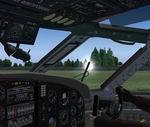 65.71Mb (16030 downloads)
ANTONOV An-12BK Package for 2004 version 2 Changed with provision for remarks and offers new 2 versions models. Full pack, nothing else required. Please read manuals! Author -Vladimir Zhyhulskiy
Posted Mar 8, 2009 13:56 by Vladimir Zhyhulskiy

1.22Mb (973 downloads)
FS2002/2004 Cessna 208 Caravan 'Bryson Air Services' textures. Repaint textures for use with the default Cessna Amphibian to match a privately owned aircraft based in Maine. Repaint by Don Brynelsen.
Posted Mar 8, 2009 08:19 by Don Brynelsen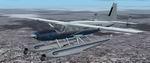 2.45Mb (864 downloads)
FS2002/2004 Cessna 208 Caravan Blue textures New paint scheme for the default Cessna Amphib. Repaint by Don Brynelsen using a paintkit created by Christophe Tabpurin.
Posted Mar 8, 2009 08:18 by Don Brynelsen
1.62Mb (970 downloads)
FS2002/2004 Flyable De Havilind Dash 8 Corsair Airways The normally A.I. controled Dash 8 made flyable and repainted in the colors of Corsair Airways, a regional carrier serving the carribean region. Complete aircraft ready to fly. Repaint by Don Brynelsen, flight model reconfiguration by Touradg Morasssaei
Posted Mar 7, 2009 12:04 by Don Brynelsen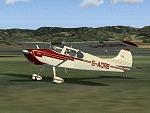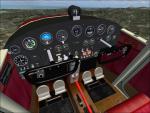 3.27Mb (9059 downloads)
Another batch of new freeware models by Alphasim. Includes one model and one texture set. Complete cockpit with 2D panel/updated gauges and VC.
Posted Mar 6, 2009 08:36 by ShaneG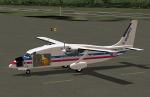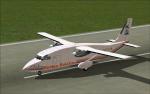 6.77Mb (4795 downloads)
FS2004 Shorts SD3-60 twin turboprop STOL short/medium range freighter. Full package for FS2004 with custom panel, VC, full cabin modelling, sounds, check and ref lists. Two liveries, Skyway Aviation based in Jackson, Michigan and Roblex Aviation of Puerto Rico. This is the cargo version with a little animated load/unload sequence triggered by the wing fold command. By Jean-Pierre Brisard, Barry Blaisdell and Bob May - Premier Aircraft Design.
Posted Feb 27, 2009 12:04 by bob.may@premaircraft.com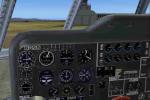 21.72Mb (7444 downloads)
Original model by Tom Gibson, Greg Pepper, Dave MqQueen. I added some extra gauges in the virtual cockpit. RADIO, ATC, GPS and MAP icons. Also include Automatic Pilot, Cowl Flaps and Lights Siwchs, even a Clock with Wind Direction Vector (click on the center of the clock, gauge from Tom Gibson's California Classics DC6-B).
Posted Feb 24, 2009 18:20 by Jorge Buiatti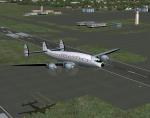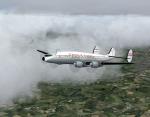 3.80Mb (782 downloads)
FS9 Skyways of London Airlines textures for ALPHASIM BOAC L-049 Constellation. G-ALAK was built for TWA but served with B.O.A.C. sold to Skyways of London, ACES, and Trans Bolivian. Later broken up at Miami in 1974. Textures by Gary Harper.
Posted Feb 24, 2009 15:57 by Gary Harper