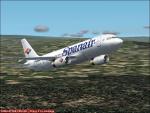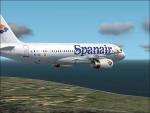 1.37Mb (2418 downloads)
Red Bull Team Textures for the Su-29Ar by Kazonori Ito.
Posted Apr 6, 2009 17:43 by MouJack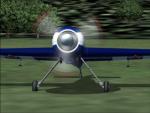 0.45Mb (3452 downloads)
Correction for the SU29Ar Above. Textures and prop fix. Apologies for the error.
Posted Apr 5, 2009 02:59 by MouJack
0.01Mb (586 downloads)
The cabin lights of the Angel 44 were too dim, so they have been repositioned. This is a replacement CFG file, so just drop it into the Angel's main folder. You will have to reinstall any repaints. T. FitzPatrick. Requires the Angel 44 above.
Posted Apr 3, 2009 15:58 by T. FitzPatrick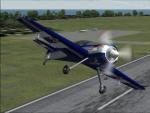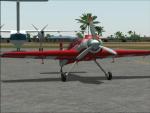 7.94Mb (8855 downloads)
The Sukhoi Su-29 is a Russian sports aerobatics aircraft. Complete aerobatics su-29 Red and Blue upgrade For FS2004 Repaint MouJack This original model by Kazonuri Ito
Posted Apr 3, 2009 13:49 by MouJack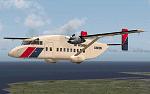 6.79Mb (4544 downloads)
FS2004 Shorts S330 30 passenger twin turboprop STOL transport. Air Ecosse (Scotland). Passenger & cargo versions in the same package.Full package for FS2004 with custom panel, VC, full cabin modelling, sounds, check and ref lists. By Jean-Pierre Brisard, Barry Blaisdell and Bob May - Premier Aircraft Design
Posted Mar 29, 2009 07:00 by bob.may@premaircraft.com

2.05Mb (13166 downloads)
FS2004 ATR 42-300 base model, v1.0. Features dynamic shine, opening doors, parking mode, maintenance mode, wing views, full moving animations. By ISDT.
Posted Mar 28, 2009 04:59 by admin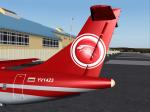 0.35Mb (1891 downloads)
Fixes the correct texture tail shape for v2 model, fixing your v1 version. Requires file YV1423.zip (above) By Juan Ernesto Oropeza
Posted Mar 27, 2009 18:22 by Juan Ernesto Oropeza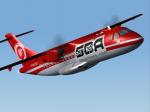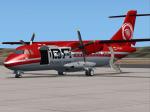 1.78Mb (4860 downloads)
Santa Barbara Airlines Aerospatiale ATR 42-320, registration YV1423, showing the new livery used by this airline. Textures for the ISDT(Israeli Simulation Design Team) ATR 42-300 v2 model. Look for details at www.isdt-israel.com. Textures only! By Juan Ernesto Oropeza. Requires ISDT ATR42 below.
Posted Mar 27, 2009 02:28 by Juan Ernesto Oropeza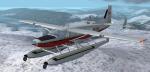 1.17Mb (794 downloads)
If wilderness adventure is your wish, then let Whitestar be your magic carpet! These are new textures for the default Cessna 208 Amphibian. Repaint by Don Brynelsen using Cristophe Tabourin's repaint kit.
Posted Mar 12, 2009 12:46 by Don Brynelsen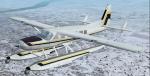 1.52Mb (748 downloads)
A repaint of the default Cessna in a private Bush Pilot's scheme. Repaint by Don Brynelsen using Cristophe Tabourin's repaint kit
Posted Mar 12, 2009 12:42 by Don Brynelsen