12.74Mb (171 downloads)
Delivered to Eurolot in October 2013, SP-EQK joined LOT in April 2015. EQK was resprayed in this "100 years of Aeroclub of Poland" special scheme in June 2019. It was seen still wearing these special colours in December 2021. This is one of several special schemes used on LOT aircraft, this time painted on to a Dreamwings Dash 8-Q400.
Posted May 11, 2022 15:27 by turbodak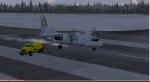 239.86Mb (506 downloads)
FSX/P3D Antonov An-24RV package. Comprehensive package of the legendary Russian turboprop. An-24, is the most used short-range aircraft in the ex-USSR. First flight was September,1 1963. Hundreds are still in service. By Samdim Design
Posted Apr 30, 2022 10:31 by Quasimodem

12.53Mb (207 downloads)
SP-EQI was delivered new to Eurolot in November 2013. When Eurolot stopped flying, Quebec India went to LOT, and from June 2017 until Feb 2019 wore this spectacular "Tel Aviv" colour scheme. Painted on a Dreamwings Dash8-Q400, this is one of series of special schemes used on LOT-Polish Airlines Dash 8's.
Posted Apr 28, 2022 14:03 by turbodak

146.13Mb (421 downloads)
This is Version 2.0 of the Q400-AT/MR package. This pack was improved to include FSX compatibility from the V1 release, corrected rear fuselage for tanker variants, updated sounds, contact points, external lighting, performance adjustments, and several more liveries. The Q400 is a 2,600 Gallon capable airtanker that's been used successfully worldwide. The Q400s converted by Conair of Canada have seen service in Australia, Canada, France, and the USA. The sighting of these airtankers will increase as their use also increases over the coming years. 15 liveries include contract markings for Conair in Canada and Australia. Securite Civile of France. And Aero-Flite of the USA. Aircraft was tested in both FSX and P3Dv4 successfully. This is intended to also replace the original P3D only release as the above mentioned updates change the aircraft significantly. Original aircraft was based on the DreamWings Q400, FSX nativized by Eagle Rotorcraft, tanker conversion by Nicholas Mitchell.
Posted Apr 14, 2022 00:34 by Nicholas Mitchell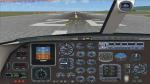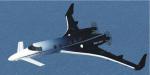 74.83Mb (362 downloads)
This is an update for FSX of the Beech Starship by Matt Stanova. I have given it a different 2D panel; added the other wheels; corrected the contact points; and updated the flight dynamics. I don't know how flyable the VC is, but it has one.
Posted Apr 5, 2022 15:17 by Bob Chicilo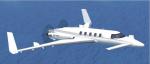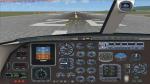 5.21Mb (156 downloads)
This is an update for FSX of the Beechcraft Starship by Mike Stone. I have changed the panel background and also most of the gauges that are on it; I have updated the flight dynamics. No VC.
Posted Apr 5, 2022 14:55 by Bob Chicilo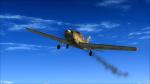 21.35Mb (89 downloads)
Hello fellow Sim-Aviators! Textures are made for use on the Model of the Piper PA 28 Warrior II, provided by Just Flight, wich has to be purchased seperately! This Colour-Scheme shows a Plane that once served in a well-maintained Surrounding, but that seems long ago. Now registered in Paraguay, the only duty for this aircraft is to just fly – nothing else. Yes, it could need a little more love and attention. Everything that makes a plane look wasty is added: Oil- and Exhaust Stain, Dirt and Gravel, Colourchips and Fuel Spillige. Maybe youŽll use this one to reach out to an adventure, but maybe the flight itself is the even greater advetage! This Repaint was finished on 12th of March 2022 by Virtual Aircraft Restoration under usage of the Paint Kit provided by the Original Publisher. A Smoke-Effect is added to provide an extra potion of Realism.
Posted Mar 19, 2022 03:08 by Hartmut Hekmann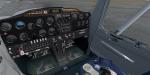 30.60Mb (1008 downloads)
A Cessna 150 made by an extinct flight school in Ecuador (Sky Ecuador), there is no way now to download the file since their web page is down.... So there's where I come! It was always a freeware and a very good one to be honest... Give it a try, I'm sure you will like it! Luis "SPIDER" Gracia
Posted Feb 24, 2022 04:53 by Spider Sim / Sky Ecuador
36.89Mb (113 downloads)
FSX Piper Cherokee 2K2X Dynamic Internal Panel. This optional upgrade kit for (LEGACY_CHEROKEE_2K2X.ZIP) contains both Panel and Model folders for the three Cherokee 2K2X projects, but with added dynamic interior instrument panel gauges. The internal static panel view is now a projected image of the 2D panel, that which Horst Paetzold's (HPCHEROK.ZIP) designed. I found during my development of the Piper XPA-35-470 Pocono, that my interior instrument panel was a lot nicer to fly than the static image I used in the PA-28-140 airplanes. I therefore found a way to place the FSDS VPanel into the 140 airplanes in separate folders (.1) so I could switch back at any time if the new panels didn't seem to work out. It's been weeks and I like the projections well enough to keep them. This kit also contains the model upgraded prop fixes and I included in the Textures.zip file the missing left widow portal. It is your option to add them if you want it as well. Simple copies of the \Panel.1 and \Model.1 folders will get you the projection screens and to activate them, tell your AIRCRAFT.CFG which folders to use, refer to the README.TXT file for details. Enjoy! A project by Ronald Prindle.
Posted Feb 12, 2022 01:28 by Ronald Prindle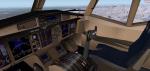 61.87Mb (579 downloads)
FSX/P3D ATR72-500 Finnair package. Finnair currently have 12 ATR72-500 in operation. Model and VC by Virtualcol. Ex payware. Textured and assembled for P3Dv 5 (and should be ok in FSX and earlier P3D versions) by Chris Evans.
Posted Dec 23, 2021 12:33 by chris evans