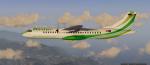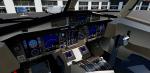 61.39Mb (1394 downloads)
FSX/P3D ATR72-600 Binter Canarias package. Binter Canarias is based at Gran Canaria Airport in the Canary Isalands. Model and VC by Virtualcol. Ex payware. Textured and assembled for P3Dv4.5 and should be ok in FSX and earlier P3D versions by Chris Evans.
Posted Nov 4, 2020 09:45 by chris evans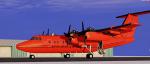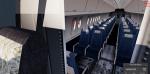 90.33Mb (1166 downloads)
FSX/P3D de Havilland Canada DHC-7 British Antarctic Survey pack. The British Antarctic Survey is a UK Antarctica scientific research organisation and a member of the Natural Environment Research Council. They currently operate 5 aircraft in both polar regions. One of which is this Dash DHC-7. Model by Milton Shupe, Mike Kelly, George Arana and Sim-Outhouse. FSX native conversion by Eagle Rotorcraft Simulations. Aircraft includes internal cabin. Textured and tested in P3Dv5 by Chris Evans. Should work in FSX and all previous P3D versions.
Posted Oct 30, 2020 07:49 by chris evans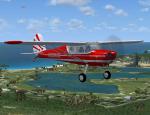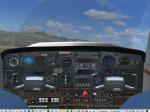 16.85Mb (1696 downloads)
FSX/P3D (all versions to v5) Cessna 140 The Cessna 140 was a "starter" plane in more ways than one. They were affordable, and they were easy to fly and maintain. They were the plane in which many pilots trained and so were the perfect first-plane purchase for many people. They also helped push Cessna into its postwar "modern age" of building all-metal, highly reliable aircraft for training and personal use. Native FSX/P3Dv3,v4,v5 model by A.F.Scrub
Posted Oct 26, 2020 17:17 by A.F.Scrub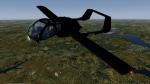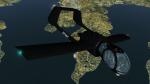 0.85Mb (119 downloads)
I created a Carbon Fiber livery for freeware Edgley Optica. The tail number is N126C ;). Install instructions included in the README. For best results, use this along with my carbon fiber interior mod and altimeter fix both available to download on Simviation. Visit my Facebook @trunorthsim to report any issues.
Posted Oct 21, 2020 07:41 by TruNorthSim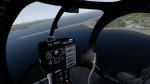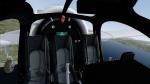 3.56Mb (218 downloads)
I modified the original interior texture files of the freeware Edgley Optica to look like carbon fiber. I also recolored the seats black and the carpet grey. Move the texture and texture.shared folders into your Edgley Optica's aircraft folder. Overwrite the original files. I included backups just in case something goes wrong and to save time. Visit my Facebook @trunorthsim to report an issues.
Posted Oct 19, 2020 22:11 by TruNorthSim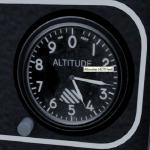 0.27Mb (206 downloads)
This texture file fixes Craig Richardson's freeware Edgley Optica's altimeter. The original altimeter's needle always pointed to 1000 ft above the correct altitude. That's because the VC texture did not match the gauge. I made a new one that is very close to correct. Move this texture file into your Edgley Optica's texture.shared folder and overwrite the old one. It wouldn't hurt to make a backup of the old one in case something goes wrong. Visit my facebook @trunorthsim to report any issues.
Posted Oct 19, 2020 07:03 by TruNorthSim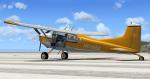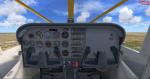 24.30Mb (2853 downloads)
FSX/P3Dv4,V5 Cessna 185 Skywagon The Cessna 185 is a high-winged aircraft with non-retractable conventional landing gear and a tailwheel.The aircraft is basically a Cessna 180 with a strengthened fuselage.This is the C185E version with normal wingtips. Over 4,400 were built with production ceasing in 1985. Native FSX/P3Dv4,v5 by A.F.Scrub
Posted Oct 1, 2020 04:27 by A.F.Scrub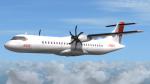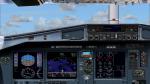 52.91Mb (2649 downloads)
FSX/P3D Aerospatiale/Alenia ATR 72-600 Package v2.0. Includes 3 liveries: Factory colors (F-WWEY), Air Senegal (6V-AMS) and White. Updated VC and 2D panels V2.0, with new XML gauges. This aircraft is based on the ATR 72-500/600 FSX native model by VirtualCol. It features updated exterior and internal Models, a new Air file and improved flight dynamics. All textures are very detailled with new alpha layers, specular lighting and reflections. All textures are DXT5. Improved night lighting, with a new set of effects. The new panels are using the following extra gauges: VSpeed, Altitude Callout, Icons32 and new Cockpit sounds. Most of these gauges are using the FSX XML Sound gauge by Doug Dawson. Realistic Pratt and Whitney PW127M sound file. Tested in FSX Acceleration (DX10) and FSX Steam Edition (DX9). Not tested in P3D but should work correctly up to V3. Sound effects may not work in V4.
Posted Sep 22, 2020 12:25 by Philippe Marion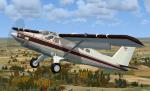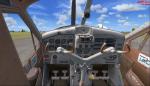 17.78Mb (2347 downloads)
FSX/P3Dv3,4,5 DeHavilland DHC2-MK3 Turbo Beaver. The DHC2 MkIII Turbine Beaver model replaced the piston engine of the standard Beaver with a 431 kW (578 ehp) Pratt & Whitney PT6A-6 or -20 turboprop engine. An extra section was added to the fuselage which allowed an extra fuel tank and two additional passengers.Native FSX/P3Dv3,v4,v5 mdl by A.F.Scrub.
Posted Sep 14, 2020 04:04 by A.F.Scrub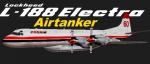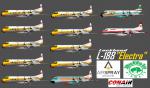 262.74Mb (1348 downloads)
Modified with the permission of FS KBT, their Electra has been modified by myself into the iconic airtanker that many fly as today. The great model by FS KBT largely remains unchanged. With the exception of the external tank and gauge modifications added for true engine auto smoke that will be uninterrupted by the use of the aircraft's smokesystem by either your own custom retardant/water effects or if you use this with FireFighterX. A retardant tank was also added in the payload section for payload management in FireFighterX. The L-188 Electra airtankers grace the skies mainly of the Great White North of Canada. Rarely seen in the United States, the Electras do make their way south into the States in the worst of fire seasons, 2020 is one of those years. The largest operator of fire bombing Electras is Air Spray. Two other operators of the Electra exist in Canada. Buffalo Airways operates several in tanker configuration. As does Conair, but with a single aircraft currently. 2 repaints are included in this initial release. T-481 from Air Spray in the L-188C(AT) variant, and T-60 from Conair in the L-188C(F) variant. The entire Air Spray Fleet repaint pack(s) as well as Buffalo Airways will follow this release. These include the HD 4K textures, hence the large file sizes. Aircraft was built and tested in P3Dv4.5, but is compatible with P3DV5 and FSX. But is untested in either. Aircraft originally by FS KBT, airtanker conversion by Nicholas Mitchell. Repaints also by Nicholas Mitchell.
Posted Sep 5, 2020 02:09 by Nicholas Mitchell