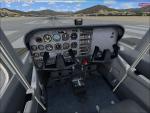 2.87Mb (629 downloads)
FSX/P3Dv4,V5 Cessna Gauges These are all gauges and the light effect, needed for my Cessna variants in P3Dv4,v5. Just paste all DLLs into your P3D gauges map and the light.fx into the effects folder. It might be these items are already in your P3D installation, no need to copy them in that case. Fix by A.F.Scrub.
Posted Nov 24, 2020 04:38 by A.F.Scrub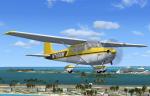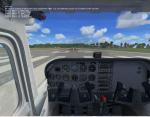 21.57Mb (1251 downloads)
FSX/P3Dv4,V5 Cessna 172 Early The Cessna 172 was based on the Cessna 170 taildragger, and in 1956 the most notable difference between the airplanes was the gear. The tricycle gear that helped make the Cessna 172 an excellent training airplane was named Land-O-Matic by the marketing department. Native FSX/P3Dv4,v5 by A.F.Scrub.
Posted Nov 23, 2020 06:09 by A.F.Scrub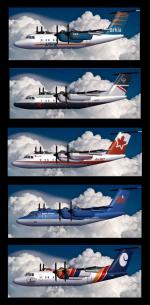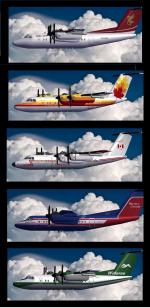 189.56Mb (1373 downloads)
FSX de Havilland Canada DHC-7 10 Pack, This is what I've been up to while in lockdown. 10 new livery's for the Milton Shupe/Eagle Rotorcraft de Havilland DHC-7 in 10 new liveries. Canadian Airline, AirBC 1988. Israeli Airline, Arkia 2010. British Airways Landor, 1991. British Midland, 1992. Canadian Airline, City Express 1986. Indonesian airline,Pelita Air 2004. De Havilland Canada demonstration Prototype 1976. Royal Canadian Air Force 1981. Wardair Canada 1978. Norwegian Airline, Wideroe 1985. Complete with VC . Added the panel work by Philippe Wallaert. Added checklist by Werner Schott. Model by Milton Shupe, Mike Kelly, George Arana and Sim-Outhouse. FSX native conversion by Eagle Rotorcraft Simulations. all new textures by stephen browning.
Posted Nov 18, 2020 14:03 by Stephen Browning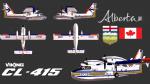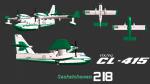 3.90Mb (266 downloads)
This is a texture ONLY package of 3 Canadian operator liveries for the Viking CL-415 by Massimo Taccoli. The liveries will work for FSX up to P3Dv4 and likely P3Dv5. Basically wherever, the aircraft will work. The 3 liveries represented are for the Governments of Alberta, Saskatchewan, and Newfoundland # Labrador. 3 liveries in all. Repaints constructed/tested in P3Dv4.5. Repaints by Nicholas Mitchell.
Posted Nov 17, 2020 21:42 by Nicholas Mitchell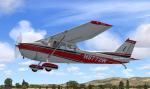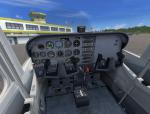 22.23Mb (1087 downloads)
FSX/P3Dv4,V5 Cessna 172 Taildragger The Cessna 172 Skyhawk is an all-metal, single-engine, four-seat, high-wing light utility aircraft, produced by Cessna Aircraft Company between 1958 and 1962.This model has a tailgear landing gear and the swept-back tailfin. Native FSX/P3Dv4,v5 by A.F.Scrub.
Posted Nov 16, 2020 03:47 by A.F.Scrub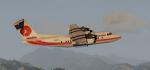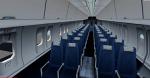 87.50Mb (877 downloads)
FSX/P3D de Havilland Canada DHC-7 Hawaiian pack. Hawaiian Airlines operated the DHC-7 between 1981 and 1994. The de Havilland Dash 7, is a turboprop-powered regional propliner with short take-off and landing (STOL) capabilities. Model by Milton Shupe, Mike Kelly, George Arana and Sim-Outhouse. FSX native conversion by Eagle Rotorcraft Simulations. Thanks to Matt Ervin for the great textures. Textured and tested in P3Dv5 by Chris Evans. Should work in FSX and all previous P3D versions.
Posted Nov 15, 2020 07:50 by chris evans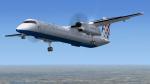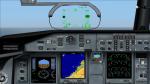 62.53Mb (3302 downloads)
FSX/P3D de Havilland Canada DHC8-Q400 Package v2.0. The "Dash 8" Q400 (Q for Quiet) was originally developed and built by Bombardier, but was sold in 2019 to Longview Aviation Capital, who re-instated the de Havilland Canada brand. Includes 6 liveries: ASky Airlines (ET-AQD), Air Baltic (YL-BBV), Flybe (G-JEDI), Croatia Airlines (9A-CQB), Westjet Encore (C-GENU) and White (C-GKUK). New wide 2D glass panel and updated Premier Aircraft Design (PAD) VC V2.0, with a new complete set of XML gauges including multi-function PFD, MFD and EICAS screens. This aircraft is based on the beautiful DHC8-Q400 FSX model by Dreamwings, featuring a brand new Air file and much improved flight dynamics. All textures are very detailled with new alpha layers and reflections. All textures are DXT5. Improved night lighting, with a new set of effects. The new panels are using the following extra gauges: HGS, Ground Services, VSpeed, Altitude Callout, Icons32 and new Cockpit sounds. Most of these gauges are using the FSX XML Sound gauge by Doug Dawson. Realistic Pratt and Whitney PW150A sound file. Tested in FSX Acceleration (DX10) and FSX Steam Edition (DX9). Not tested in P3D but should work correctly up to V3. Sound effects may not work in V4.
Posted Nov 12, 2020 11:54 by Philippe Marion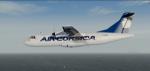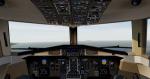 62.01Mb (621 downloads)
FSX/P3D ATR42-500 Air Corsica. Air Corsica is based at Ajaccio Napoleon Bonaparte (Campo dell'Oro) Airport on the French Island of Corsica and currently have 1 ATR42-500 in their fleet. Model and VC by Virtualcol. Ex payware. Textured and assembled for P3Dv5 and should be ok in FSX and earlier P3D versions by Chris Evans.
Posted Nov 12, 2020 09:16 by chris evans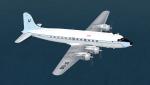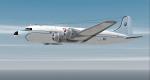 5.87Mb (176 downloads)
FS9/FSX Worldways textures for Jens Kristenen's DC-4 V3. Worldways textures by Gary Harper.
Posted Nov 10, 2020 21:43 by Gary Harper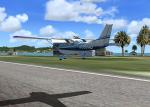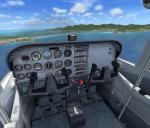 20.59Mb (1240 downloads)
FSX/P3Dv4,V5 Cessna 172D Skyhawk The Cessna 172 holds the reputation as the most successful aircraft in terms of airplanes built. Over 44,000 have been built by Cessna since its debut in 1956. The 1963 172D model introduced the lower rear fuselage with a wraparound Omni-Vision rear window and a one-piece windshield. Native FSX/P3Dv4,v5 by A.F.Scrub.
Posted Nov 10, 2020 11:29 by A.F.Scrub