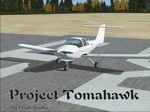 13.51Mb (7838 downloads)
This is Alcala-Sim's fully flyable Piper Tomahawk for Flight Simulator X. New Textures for Project Aircraft with blank white textures for repainting. This is a good starting point for any Piper Tomahawk Project Created with easy to use BMP textures. Textures by Mark Rooks of RSDG Aircraft
Posted Sep 29, 2008 03:48 by Mark Rooks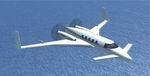 1.01Mb (8822 downloads)
This is an update for FS X acceleration of the Beechcraft Starship by Mike Stone. I have updated the flight dynamics, and the panel so it works in FS x acceleration. No virtual cockpit. You need the original aircraft for this update to work. Bob Chicilo.
Posted Sep 28, 2008 05:56 by Bob Chicilo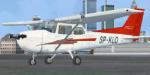 0.67Mb (1472 downloads)
Repaint for the Default FSX Cessna 172 in Polish 'SP-KLO' civil register. The plane is operated by the Bartolini Air company located in Lodz Lublinek (EPLL). By Lukasz Kubacki
Posted Sep 27, 2008 14:54 by Lukasz Kubacki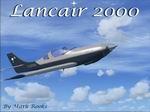 26.31Mb (13079 downloads)
This is Robert Christopher's Lancair Legacy 2000 Modified for Flight Simulator X This Paint Scheme is a beautiful blue and gray two tone with Dynamic shine Aircraft package includes new effects , Flight dynamics, new Sound , New 2d panel and a new VC ..Textures and Updates by Mark Rooks of RSDG Aircraft
Posted Sep 26, 2008 04:46 by Mark Rooks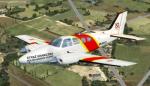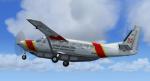 4.97Mb (3299 downloads)
Set of fictional repaints of Polish aircraft for the default FSX aircraft. But repaints is based on real Polish Border Guard aircraft. Set contains repaints for default 4 planes and 1 helicopter: Cessna C172SP, Cessna C208B, Maule_M7_260C, Beechcraft Baron 58, Bell206B. Repaints by Krzysztof Winiecki
Posted Sep 23, 2008 11:55 by Krzysztof Winiecki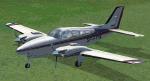 1.57Mb (1565 downloads)
Two paintschemes (reg. SP-FYW and SP-MED) for the default FSX Beech Baron 58. By Lukasz Kubacki (SimHangar Team)
Posted Sep 20, 2008 19:02 by Lukasz Kubacki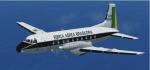 0.04Mb (2292 downloads)
This is an update for FSX Acceleration of the Avro C-91 by J R LUCARINY. It just needed minor flight dynamics and panel adjustments. You need the original aircraft for this update to work. Bob Chicilo.
Posted Sep 17, 2008 05:58 by Bob Chicilo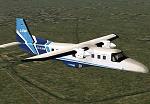 3.32Mb (7988 downloads)
FSX Dornier Do228-212 19 seat commuter & utility STOL aircraft. LGW (Luftfahrtgesellschaft Walter), Dortmund, Germany New model with full animation, dynamic shine & reflective textures. Includes a 2D Panel and VC with a complete passenger cabin, opening passenger door with airstair, cargo doors and sound. Compatible woth Acceleration/SP2 By Jean-Pierre Brisard, Bob May, Joe Zerilli ¦ Premier Aircraft Design
Posted Sep 16, 2008 08:41 by bob.may@premaircraft.com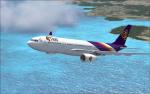 1.95Mb (11592 downloads)
Textures for Francisco Sánchez-Castañer's ATR72-500 in Binter Canarias colours.
Posted Sep 13, 2008 07:39 by Enrique Medal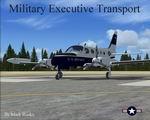 18.48Mb (9461 downloads)
This is a Repaint of Brian Novick and Tim Novick's Cessna 340A With Two 230kW (310hp) Continental TSIO-520-NB turbocharged and fuel injected engines for high performance. Modified For Flight Simulator X .This Cessna 340 is painted as a Military Executive Transport ..Textures and Updates by Mark Rooks of RSDG Aircraft.
Posted Sep 12, 2008 04:15 by Mark Rooks