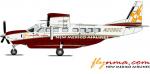 5.15Mb (2110 downloads)
This is a repaint for the default Cessna Caravan 208B for New Mexico Airliner's paint job. It is based off of a real aircraft used in there fleet. The following is my first paint texture and I hope you all will enjoy it. Look for more from me in the future. Thanks Jordan Vaughn, creator of texture Thanks to Microsoft creators of aircraft.
Posted Nov 20, 2009 18:09 by Jordan Vaughn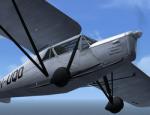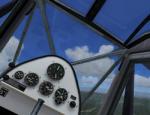 33.08Mb (11309 downloads)
de Havilland DH.80A Puss Moth Native FSX conversion of the brilliant DH80 Puss Moth for FS9 by Milton Shupe and team. Three models with 8 different liveries are included: with wheel skirts, no wheel skirts and a ski version. Thanks to Milton Shupe for letting us do the conversion and thanks to all involved for their work. Original model by Milton Shupe, Scott Thomas, Damian Radice and Tom Falley | FSX conversion by Rob Cappers, Tim Scharnhop, Hans Joerg Naegele and Tom Falley.
Posted Nov 18, 2009 07:24 by milton Shupe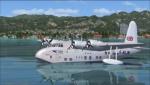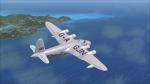 3.43Mb (2891 downloads)
FS2004/FSX Short S25 Sunderland MK3 G-AGJN Ser. ML755 "Hudson" 1944 textures only for Jens B. Kristensen's model. Repaint by Evan G. Butterbrodt (revev). Requires the Short S25V Sandringham
Posted Nov 17, 2009 15:36 by Evan G. Butterbrodt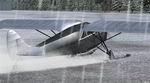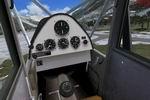 11.30Mb (5011 downloads)
De Havilland DH-80A Puss Moth SKI Version 1.0 for FSX as a PORT-OVER by Milton Shupe, Scott Thomas, Damian Radice, Tom Falley with Sounds by Mike Hambly. Technical assistance by Mike Wilkinson, Bill Brady, the Scottish Museum of Flight, Kevin Moore, Ferry van Orden, Leif ... and members of SOH forums. Functional VC model included; Pkg incl an excellent flight model and features a beautiful custom era correct panel with new XML gauges and easy-to-read virtual cockpit plus four paint schemes. Contact info in documentation.
Posted Nov 16, 2009 07:57 by Milton Shupe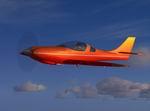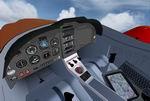 20.41Mb (7687 downloads)
This is Robert Christopher 2004 Flight Simulator Lancair Legacy 2000 Modified and updated completely for Flight Simulator X. Lancair was Founded in 1984 by Lance Neibauer, Lancair has become one of the most successful kit manufacturers in the world. This Aircraft created to the specs of the Lancair IV P Turbo Prop Model With a Top speed of 325 Knots. This Aircraft has a new 2D and 3D panel using default gauges. This aircraft has too many updates to list. All Modifications and textures by Mark Rooks of RDG Aircraft. Aircraft Entitled Twilight
Posted Nov 16, 2009 04:42 by Mark Rooks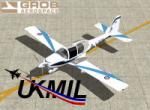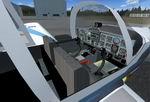 9.75Mb (11721 downloads)
UKMIL Grob Tutor FSX this is the FSx Grob Tutor by UKMIL. It comes with many of the current Grob Tutor UAS schemes, inc the 2008/2009 display scheme.
Posted Nov 14, 2009 09:57 by UKMIL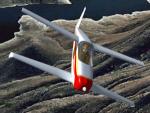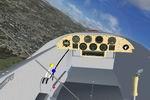 11.27Mb (9636 downloads)
Rutan Q1 Quickie for FSX. The model includes a full VC with modeled gauges, and all of the features FSX allows.
Posted Nov 10, 2009 20:11 by Robert Kerr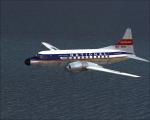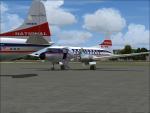 2.78Mb (1158 downloads)
FS2004/FSX National Airlines textures for Tom Gibson/ Greg Pepper Convair 340. Textures by Gary Harper. These textures depict N2042 about 1959.
Posted Oct 28, 2009 19:42 by Gary Harper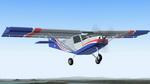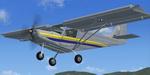 7.22Mb (7830 downloads)
FSX - I.C.P. BINGO HKS engine UltraLight (File version 1) The ICP Bingo a lightened down Savannah is one of the top selling ultralights in Europe. It is dependable and easy to fly. It's STOL performance makes it easy to operate from any airfield. The Bingo is also a very good airplane for cross-country flights during which one can appreciate it's great stability. This FS aircraft model represents two different examples one as used by an italian civil user and the other by a Spanish user. Full package includes: Aircraft,Textures, virtual cockpit and panel: Massimo Taccoli FD files : by Dennis Seeley Gauges : Dennis Seeley & Massimo Taccoli Sounds : Modified from original by Mike Hambly
Posted Oct 27, 2009 14:05 by Massimo Taccoli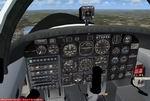 20.37Mb (21638 downloads)
T-34 Mentor Turbo. This is the Alphasim T-34 Mentor released as freeware by Alphasim and with textures and flight dynamics updated by Mark Rooks. VC and 2d Panel modified from Marks work by Danny Garnier. Also changed to pilot position. Final mods by Danny Garnier.
Posted Oct 24, 2009 11:15 by GARNIER D