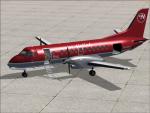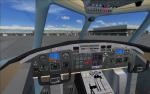 33.23Mb (54893 downloads)
FSX Saab 340 The FSX SP2 ONLY model of the FSND Saab 340. 100% FSX compliant. Hi-resolution textures, fully functional VC, realistic flight-dynamics and operations. A completely modeled interior allowing for in-flight roaming about the cabin with a 'passneger seat' camera definition. Full animation includes the self-storing stairway, and prop-blade pitch. Model, texturing and flight-dynamics by Brett Henderson . Pilots, sounds and texture detailing by Alejandro Rojas Lucena . And as always.. thanks to the Simv / FFDS crew.
Posted Dec 14, 2008 12:16 by Alejandro Rojas (alrot)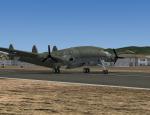 2.71Mb (3710 downloads)
FSX/FS9 U.S.A.A.F. textures for FSDZign L-049 Constellation. First flown in 1943, the Constellation was to become one of the most beautiful aircraft ever built. These textures depict NX25800 (the prototype) which was later coverted to the first L-1049. (Text edit by John)
Posted Dec 1, 2008 23:02 by Gary Harper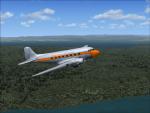 4.29Mb (1643 downloads)
A Volcano Virtual Airlines repaint of the default Douglas DC-3 for Flight Simulator X. Visit volcanoairlines.webs.com for more information. Repaint by Michael LaCoursiere (aka: gumball360)
Posted Nov 27, 2008 19:25 by gumball360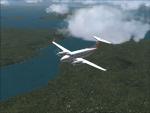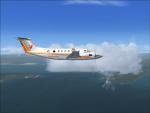 2.95Mb (1501 downloads)
A Volcano Virtual Airlines textures for the default Beechcraft King Air for Flight Simulator X. Visit volcanoairlines.webs.com for more information. Repaint by Michael LaCoursiere (aka: gumball360)
Posted Nov 26, 2008 15:17 by gumball360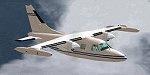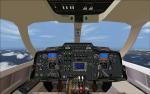 6.04Mb (22819 downloads)
FSX Mitsubishi MU-2 Solitaire 6 seat twin turbo-prop corporate & executive transport. New model with full animation, dynamic shine & reflective textures. Includes a 2D Panel and VC with a complete passenger cabin. Full package for FSX. Compatible with Acceleration/SP2 By Jean-Pierre Brisard, Bob May, Joe Zerilli ¦ Premier Aircraft Design
Posted Nov 24, 2008 10:35 by bob.may@premaircraft.com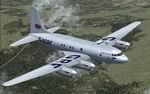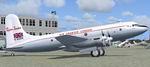 17.07Mb (12190 downloads)
FSX and FS2004 Avro Tudor. The Avro Tudor was a British airliner from 1947, used mainly by British South American Airways, and later by independent companies like Air Charter. The Tudor was a promising design, but did not live up to expectations. Three variants are included: BOAC, BSAA and Air Charter. Version 1.0. By Jens B. Kristensen.
Posted Nov 24, 2008 04:28 by Jens B. Kristensen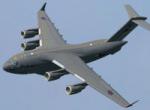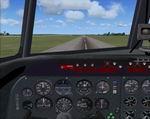 19.57Mb (14188 downloads)
FS2004/FSX Canadair Argonaut and North Star, v2.1. The Argonaut and the North Star were Merlin-engined version of the Douglas DC-4. A total of 71 were produced by Canadair. In Canada it was called the North Star and was used by airlines and the RCAF. 22 Argonauts were delivered to BOAC 1949-1950, and they later had long careers with other operators like British Midland and charter companies. This package contains most versions. Version 2.1 model by Jens B. Kristensen, Flight Dynamics by FSAviator, updated with improved detail and support for FSX Gold and FSX SP2. (Text edit by John)
Posted Nov 23, 2008 03:14 by Jens B. Kristensen
2.98Mb (4434 downloads)
The Piaggio P.148 was an Italian three-seater elementary/primary flying trainer and two-seater aerobatic trainer aircraft in service with the Italian Air Force from 1952 until the 1970's. This model features reflective metallic skin, two liveries plus full animations. The panel background has been created entirely from scratch, based on photographic material found on the net and some photos from official documents. Most of the gauges are default gauges and some have been created by the authors. Included in this model there is also a simple Virtual Cockpit, with working essential flight instruments and animated flight controls.
Posted Nov 22, 2008 03:37 by Capt. I. D'Attomo Capt. G.Qua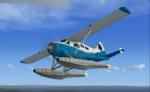 0.86Mb (2215 downloads)
Repaint of Default FSX Beaver in Vancouver Island Air colours. Textures only. Vancouver Island Air operate two types of seaplanes, one of which is the Dehaviland DHC-2 Beaver. Their Beaver floatplanes provide chartered flights as well as regular scheduled flights from their base at Campbell River, Vancouver Island. Repaint by Matthew Devenish
Posted Nov 17, 2008 05:07 by Matthew Devenish
0.16Mb (1322 downloads)
This is a correction for the panel of the Avro C-91 update I did for FSX. You at least need the original aircraft for this update to work. I changed the size and position of the autopilot buttons making it easier to tell what they are, changed the compass to one which shows, and added a radio stack window so the radios can be viewed larger than they appear on the panel. Bob Chicilo.
Posted Nov 15, 2008 04:08 by Bob Chicilo