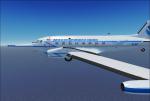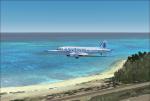 7.19Mb (445 downloads)
NOAA Research textures for the Basler BT-67 by Manfred Jahn. You must have the BT-67 base package
Posted Aug 23, 2014 22:26 by David Robles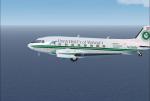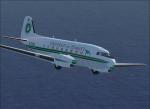 3.14Mb (366 downloads)
The Basler BT-67 in University of Hawaii colors. You will need the Basler BT-67 base package by Manfred Jahn
Posted Aug 23, 2014 15:00 by David Robles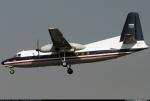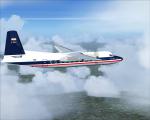 1.27Mb (528 downloads)
IRIAF (Islamic Republic of Iran Air Force)textures for Mike Stone's Fokker F27 updated for FSX by Arthur Vince. Textures by Mohammad Faali .
Posted Aug 20, 2014 20:57 by Mohammad Faali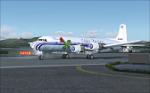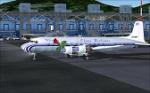 5.07Mb (349 downloads)
This is my second texture. It is inspired by a good friend. To use this texture, you have to use the excellent model-work by Greg Pepper!! This is availlable here: http://www.calclassic.com/dc6b.htm I recommend to use all DC-6A/B-Packages there, to get all the models, panels and sounds you need. I also recommend to change the sound-files. Check my upload on simviation.com! These textures are made with Paint Shop Pro 7, Gimp and Windows Paint. I really hope you enjoy this, and if you do so, let me know: h.hecky@web.de Reminder: This is freeware and made to remain as such! No selling or any other commercial use!
Posted Aug 10, 2014 02:05 by Hartmut Hekmann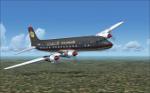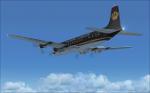 7.95Mb (450 downloads)
FSX/FS2004 Douglas DC6B Royal Jordanian textures only for the Calclassics DC6B. This is my first attempt to release an own Texture. I allways enjoyed this colour-scheme so I tried my best. As far as I know, no such aircraft ever existed, so it's purely fictional!
Posted Aug 10, 2014 01:37 by Hartmut Hekmann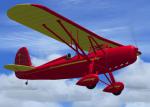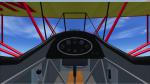 3.05Mb (1064 downloads)
The Fairchild 22 was a parasol wing two seater (tandem) sport and trainer plane which first flew in 1931. It was equipped with either a radial or inverted inline air cooled engine. This is only the inline version. This is a native FSX Acceleration model. It is offered with three different liveries (DXT5.dds) as pictured on various web sites. The VC is based on a few photo's and has animated flight controls and working gauges. By Paul Clawson
Posted Jul 30, 2014 00:30 by Paul Clawson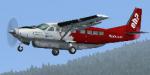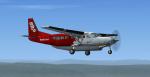 5.62Mb (4337 downloads)
AFA (American Flight Airways Virtual Airline) textures for the FSX default Cessna Grand Caravan in Canada livery
Posted Jul 17, 2014 05:42 by Richie Sawasdee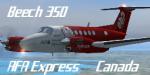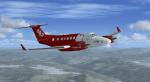 3.09Mb (1611 downloads)
American Flight Airways (AFA Virtual Airline) Canada textures for the Default FSX Beechcraft King Air 350
Posted Jul 12, 2014 03:08 by Richie Sawasdee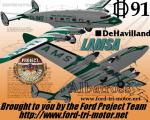 1.15Mb (359 downloads)
Texture set for the Jens B. Kristensen DH91 Albatross - represents Lineas Aereas Mexicanas, Sociedad Anomina - historical but fictional repaint of a livery that could have been used for the DH91 if it had continued production and achieve a deserved global usage. Textures by Garry J. Smith-Ford of the Tri-Motor Project. The aircraft.cfg entry is also included in this download - this repaint is suitable for both the FS2004 and FSX version of the aircraft. Both FS2004 and FSX Aircraft models are available from http://www.ford-tri-motor.net/Misc-Aircraft.htm Page.
Posted Jul 4, 2014 04:52 by Garry J. Smith and Edward C. Moore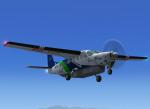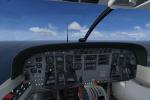 34.69Mb (4279 downloads)
FSX default Cessna Grand Caravan V208 Tassili Airlines - an Algerian regional airline. Whole aircraft included. Repaint by rafikpilot
Posted Jun 19, 2014 14:48 by rafikpilote