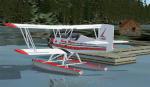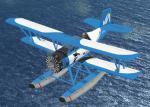 25.22Mb (1951 downloads)
The package represents Grumman G-164 Super AgCat B/600 (powered by Pratt & Whitney 600 HP Pratt & Whitney R-1340-AN1). configurated as a floatplane in the liveries of two canadian seaplane companies - the Vancouver Island Air, serving coastal British Columbia, and the Rusty Myers, providing flights to remote outposts located in the Wabakimi Provincial Park in the Northwestern Ontario. The package is based on Bill Holker's 3D model and basic texture (SeacatFloatPlane.zip) and includes two new livery, new VC and 2D pop-up panels (with new gauges, allowing engine realistic operations), R-1340 authentic sound (by Warwick Carter) and flight dynamics with spin capability. New VC, liveries and flight dynamics by Vladimir Gonchar
Posted May 3, 2013 09:09 by Vladimir Gonchar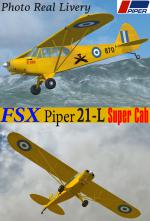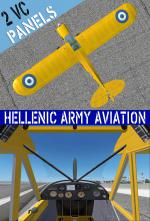 12.31Mb (2304 downloads)
This is a FSX Acceleration upgrade with photoreal livery package of Piper PA 21-L.The Piper "L" series is the military designation of the super cub.The Hellenic Army Aviation used this specific id# 870 Super Cub as a trainer and artilary observation plain at the 198 MEPAR(unit or Aerial observation)at Kozani in Greece.In total as many 25 of types L-18C/L-18b/L-21B where used by the Army Aviation (Aeroporia Stratoy) from 1949-1981.There are 2 Vc panels(Vintage & modern) to choose from.Gloss textures,2D panel,sound & Historical info.Model by J.E.Narcizo.Repaint FSX updates new panels by Hellenic Aircraft/Yiannis Katehis Tsetsas.
Posted May 2, 2013 01:57 by YIANNIS KATEHIS TSETSAS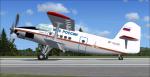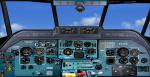 30.89Mb (2839 downloads)
I updated Whitman's AI An-3 to be pilotable in FSX by adding the Fs2004 An-3T panel by "forpost22", NAMC YS-11 Sound Package For FS2002 v2 By Ryuji Ozawa, and texture thumbnails. Includes the original blue and white texture and I did a repaint as RF-31120 for Emercom of Russia. No VC panel.
Posted Apr 29, 2013 21:10 by Michael E. Roberts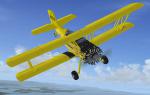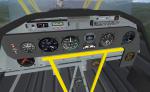 22.08Mb (1831 downloads)
The package represents Grumman G-164 Super AgCat B/600 (powered by 600 hp Pratt & Whitney R-1340-AN1) in a livery of the real AgCat with New Zealand registration ZK-RTA. It is based on Bill Holker's 3D model and basic texture (WheeledAGcat.zip at Simviation or whlagcat.zip atFlightsim) and includes new livery, VC and 2D pop-up panels (with new gauges, allowing engine realistic operations), R-1340 authentic sound and flight dynamics with spin capability. The plane is configured for VFR flight only and has simple radio-navigation capability (VOR1). By Vladimir Gonchar
Posted Apr 28, 2013 04:42 by Vladimir Gonchar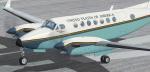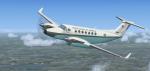 24.21Mb (1432 downloads)
FSX default Beechcraft King Air 350 repaint textures United States VIP Transport 30495. Easy installation. Screenshots enclosed. Repaint by Tom Tiedman.
Posted Apr 27, 2013 20:23 by Tom Tiedman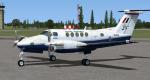 1.41Mb (836 downloads)
RAF Beechcraft KingAir B200 ZK450, 45 SQN colours. Textures only. Requires the ISDT Beech B200.
Posted Apr 27, 2013 08:47 by UKMIL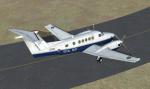 1.41Mb (519 downloads)
RAF Beechcraft KingAir B200 ZZ502, Royal Navy colours, FSX textures only This is the repaint of the Kingair as used by the UK Navy. Requires the ISDT B200 package.UKMil
Posted Apr 27, 2013 08:45 by UKMIL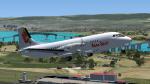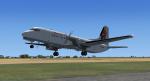 13.19Mb (541 downloads)
New, improved and re-textured NAMC YS-11 Asian Spirit textures. Contains two textures. This texture is for the NAMC YS-11 by Esa Kaihlanen and team.
Posted Apr 27, 2013 05:21 by Aeron M. Tumanut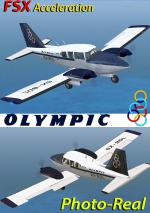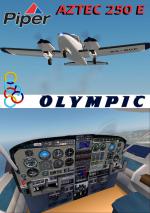 41.04Mb (5780 downloads)
This is a complete photoreal livery package of Olympic Aviations fleet of Piper Aztec. The SX-BDE was a 250-E series (1973-1992) & SX-BDL was a 250-D (1968-1976). Not too often do you see something as small as an Aztec in full national airline colours. Still flying in Greece, with Global Aviation out of Megara. Original model by Fred Choate. For the FSX Acceleration adoption I have completely re-designed the vitual cockpit and 2d panels with new FSX gauges aded camera views and reworked all the aircraft details on top of a photoreal repaint (taken from the actual craft) that is in high res.(2048x32) with high gloss alpha textures. There are ground handling gauges & sound (taxi and Pushback) as well. Olympic fleet info for collectors interests. For FSX Acceleration by Hellenic Aircraft/Yiannis Katehis Tsetsas.
Posted Apr 26, 2013 08:36 by YIANNIS KATEHIS TSETSAS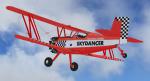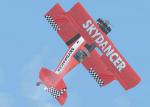 22.41Mb (1887 downloads)
This is a Grumman G-164 Super AgCat B/450 in aerobatic configuration. It is powered by Pratt & Whitney R985-14B Wasp Junior, but apart from a regular AgCat has increased acceleration and speed limits and arranged for inverted flying. The package based on Bill Holker's work (WheeledACcat.zip - model and basic texture) and includes new fictional livery, VC and 2D pop-up panels, sound (close to authentic) and flight dynamics (the plane is spinnable). Model and basic texture by Bill Holker. New VC and pop-up panels, gauges, livery, sound and flight dynemics by Vladimir Gonchar
Posted Apr 26, 2013 04:44 by Vladimir Gonchar