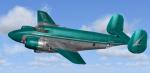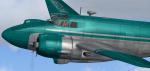 21.78Mb (589 downloads)
FSX Lockheed PV-2 Harpoon privately owned civilian N4729W teal green repaint textures, for the Milton Shupe and Team Lockheed PV-2 Harpoon, which you must have previously installed in FSX. The military shoulder patches and military cap insignia have been removed from the pilot and co-pilot for a more civilian looking flightcrew. Includes engine exhaust smoke coordinates for those who want to use engine smoke. Repaint by Tom Tiedman
Posted Aug 28, 2015 04:47 by Tom Tiedman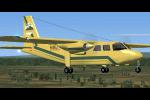 0.40Mb (921 downloads)
FSX/FS2004. Fix, now you have transparent windows from the outside and not tinted windows ...
Posted Aug 26, 2015 09:01 by Juan Villamor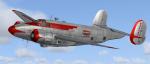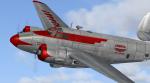 23.79Mb (764 downloads)
FSX repaint textures for the Milton Shupe and Team Lockheed PV-2 Harpoon civilian Androli Aero Cartage N3448Y. Red on bare metal. Repaint by Tom Tiedman
Posted Aug 25, 2015 06:53 by Tom Tiedman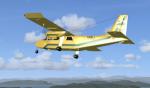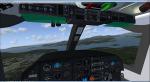 11.92Mb (2372 downloads)
Audeli, whose trade name is Gestair Airlines, an aircraft operator is based in Madrid, Spain. Operated passenger aircraft for Iberia contracts ACMI. 99% belongs to Cygnus Air (Gestair Cargo). Full aircraft, Model by Kenje Thomas, Marcel Kuhnt. Texture by Juan Villamor. Works FSX and FS2004
Posted Aug 24, 2015 10:21 by Juan Villamor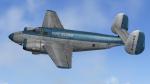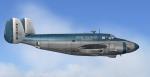 9.21Mb (827 downloads)
FSX Lockheed PV-2 Harpoon civilian N6397R Pine Island Air Transport repaint textures, for the Milton Shupe and Team Lockheed PV-2 Harpoon, which you must have previously installed in FSX. Includes chromier chrome on the prop spinners and engine exhaust smoke coordinates for those who want to use engine smoke. The base of this repaint utilizes the Shupe Team base bare metal civilian textures by Nigel Richards. Repaint not meant for or tested on the fire tanker models. Repaint by Tom Tiedman
Posted Aug 23, 2015 01:46 by Tom Tiedman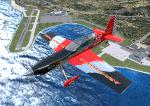 1.38Mb (167 downloads)
N599X is a custom shop "ripped" repaint of the Aeroworks ARX-5X in a custom scheme of my own. As the original author of the ARX-5X myself and others have released several paint scheme packages and Custom Shop repaints, and I have saved my own personal paint scheme for last. Requires version 2.1 of the ARX-5X (ARX5XV21_JT.ZIP). Original aircraft and repaint by Jason L. Terry
Posted Aug 21, 2015 23:55 by Jason L. Terry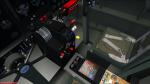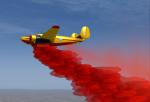 28.05Mb (2850 downloads)
FS2004 Designed, FSX Port Over Lockheed PV-2 Harpoon Fire Tanker v1.3 by Milton Shupe, Tom Falley, Scott Thomas, Hans Naegele, Nigel Richards, Matt Wynn. Pilot figures by Jan Visser. Special thanks to Rachael "Firekitten" Whiteford for helping us get to the finish line with textures, and DangerousDave26 for assistance in retardant drop issues. Pkg incl 1 model, a custom panel and gauges, custom sounds, custom FSX Flight Model, and 2 liveries. Sounds aliased to the full Lockheed Harpoon package Milton Shupe August 20, 2015
Posted Aug 20, 2015 22:53 by Milton Shupe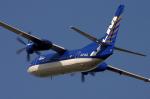 15.30Mb (3361 downloads)
Highly detailed photo real textures for this 2009 VLM livery Fokker 50 Package, Model by DreamWings I have changed the sound file, I have replaced the 2D panel with Enrique Medal panel (no VC) and the prop texture so it will work with SP2 Tested in windows 7 with SP1 and SP2. Repaint by Stephen Browning.
Posted Aug 17, 2015 14:48 by Stephen Browning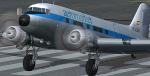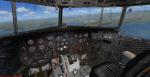 29.91Mb (1759 downloads)
Aeromarket was the last Spanish company to operate Douglas DC-3 in Spain commercially. They had only restricted by civil aviation, they could only carry cargo. They were not allowed to transport passengers. This aircraft was purchased in France, it was the F-GEOB, registered in Spain in September. 1989 is assigned the provisional registration EC-220 to obtain the final. Repaint by Juan Villamor. Awesum4sum model credits - By James Eden, Jon Murchison & Microsoft/ACES.
Posted Aug 16, 2015 18:54 by Juan Villamor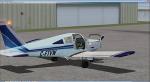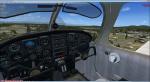 18.79Mb (8618 downloads)
FSX Piper PA-28 140 Cherokee. The Piper PA-28 Cherokee is a family of light aircraft built by Piper Aircraft and designed for flight training, air taxi, and personal use.The PA-28 family of aircraft are all-metal, unpressurized, single-engine, piston-powered airplanes with low-mounted wings and tricycle landing gear. They have a single door on the copilot side, which is entered by stepping on the wing. The Pa-28 140 is the smallest engined of the series. Original gmax model for FS2004 by Ole Egholm. VC updated for FSX by Danny Garnier. Added custom Pa28 sounds. Includes liveries from Denmark and Canada. Packaged and tested in FSX Acceleration by Chris Evans.
Posted Aug 14, 2015 07:24 by chris evans