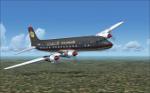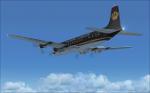 7.95Mb (454 downloads)
FSX/FS2004 Douglas DC6B Royal Jordanian textures only for the Calclassics DC6B. This is my first attempt to release an own Texture. I allways enjoyed this colour-scheme so I tried my best. As far as I know, no such aircraft ever existed, so it's purely fictional!
Posted Aug 10, 2014 01:37 by Hartmut Hekmann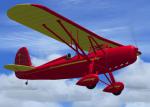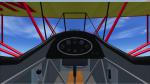 3.05Mb (1086 downloads)
The Fairchild 22 was a parasol wing two seater (tandem) sport and trainer plane which first flew in 1931. It was equipped with either a radial or inverted inline air cooled engine. This is only the inline version. This is a native FSX Acceleration model. It is offered with three different liveries (DXT5.dds) as pictured on various web sites. The VC is based on a few photo's and has animated flight controls and working gauges. By Paul Clawson
Posted Jul 30, 2014 00:30 by Paul Clawson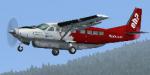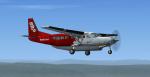 5.62Mb (4392 downloads)
AFA (American Flight Airways Virtual Airline) textures for the FSX default Cessna Grand Caravan in Canada livery
Posted Jul 17, 2014 05:42 by Richie Sawasdee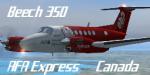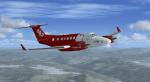 3.09Mb (1643 downloads)
American Flight Airways (AFA Virtual Airline) Canada textures for the Default FSX Beechcraft King Air 350
Posted Jul 12, 2014 03:08 by Richie Sawasdee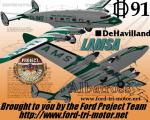 1.15Mb (364 downloads)
Texture set for the Jens B. Kristensen DH91 Albatross - represents Lineas Aereas Mexicanas, Sociedad Anomina - historical but fictional repaint of a livery that could have been used for the DH91 if it had continued production and achieve a deserved global usage. Textures by Garry J. Smith-Ford of the Tri-Motor Project. The aircraft.cfg entry is also included in this download - this repaint is suitable for both the FS2004 and FSX version of the aircraft. Both FS2004 and FSX Aircraft models are available from http://www.ford-tri-motor.net/Misc-Aircraft.htm Page.
Posted Jul 4, 2014 04:52 by Garry J. Smith and Edward C. Moore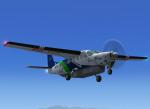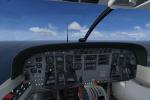 34.69Mb (4434 downloads)
FSX default Cessna Grand Caravan V208 Tassili Airlines - an Algerian regional airline. Whole aircraft included. Repaint by rafikpilot
Posted Jun 19, 2014 14:48 by rafikpilote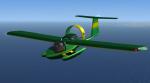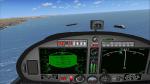 17.84Mb (2753 downloads)
FSX amphibian prototype Stingray from Simon Smeiman with repainted textures and new 2D-Panel. My contribution provides a perspectivic 2D-instrument panel, reworked cameras and new textures in green with yellow stripes. Mods by Erwin Welker.
Posted Jun 13, 2014 05:33 by Erwin Welker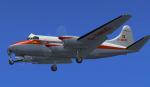 1.34Mb (492 downloads)
FS2004/FSX CBFSIM de Havilland DH-114 Heron 2D, Shell Aircraft Ltd. Textures only (1960s Airfix plastic kit model). De Havilland 114 Heron, Operated regular oil related flights. By Enrique Medal. Requires the base model from CBFSIM.
Posted Jun 7, 2014 18:16 by Enrique Medal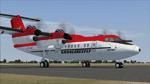 3.61Mb (4393 downloads)
Service pack for the Eagle Rotorcraft Simulations/Milton Shupe/Sim-Outhouse DeHavilland DHC7 Dash 7 (FSX Native). This service addresses the missing inner gear doors on all model, fixes the nosegear tire visibility, fixes the right wing spoiler animations, adds a missing texture to the "BAS" livery and adds glass to the VC
Posted May 19, 2014 08:53 by George Arana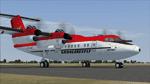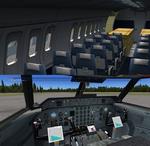 110.00Mb (12395 downloads)
DeHavilland Dash 7 for FSX Acceleration. Features 3 models, 2 flight models, 7 liveries, custom sounds, custom panel and gauges. New for FSX includes specular maps, bloom effects, FSX native animations throughout and external self shadowing. Tested in DX9 only, can't gaurantee it will work in DX10 preview mode. Note that there are no bump maps applied to the models. By Milton Shupe, Mike Kelly, George Arana and Sim-Outhouse. FSX native conversion by Eagle Rotorcraft Simulations
Posted May 12, 2014 12:42 by George Arana