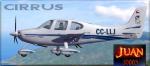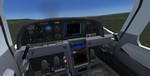 6.04Mb (4957 downloads)
Cirrus SR20 Six CC-LLJ. Model by Wolfram Beckert, Guenter Kraemer, Thomas Roehl. FSX panel updates by Danny Garnier & Chris Evans. Textures by: juan30005 FSX
Posted Apr 29, 2014 12:49 by juan30005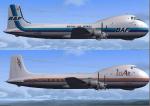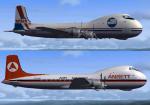 87.14Mb (4978 downloads)
Jon Walton's Aviation Traders Carvair...This mega Package contains 10 aircraft all with newly Painted livery's. The Carvair first flew in 1961, 21 where built. All aircraft have been tested in FSX SP1 SP2 if you want to fly them in 2004 or fsx SP1 you might need to change the propmesh texture with the one I have provided. I have added a new sound file and it comes with a excellent 2D panel but no VC. Repaints by Stephen Browning.
Posted Apr 21, 2014 20:53 by Stephen Browning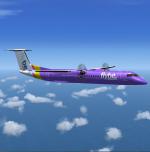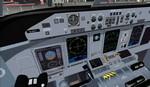 21.36Mb (13623 downloads)
This aircraft is another success story for Bombardier, it is well liked by airlines and passengers and with 480 orders so far it is the most successful variant of the Dash-8. On short haul routes the the Q400 combines the gate to gate journey times of a jet with the lower operating costs of a turboprop. 75 seat advanced twin turbo-prop regional airliner. Revised model (April 2014) with full moving parts, doors with airstair and animated pilots. Accurate and pleasant flight dynamics. Fully modelled interior. Full documentation including manuals and check/ref lists. Custom 'glass cockpit' and VC with digital gauges, custom sounds. Complete package for FSX. This model is painted in the new (2014) livery of Flybe who operate more Q400's than any other airline. By Jean-Pierre Brisard and Bob May - Premier Aircraft Design.
Posted Apr 13, 2014 04:08 by Bob May (PAD)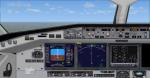 27.98Mb (10283 downloads)
This is an update to the TFS AI SAAB 2000. Package includes the Daniel Culprit FSX Saab 2000 Panel, the Adam Murphy Jaw Dropping Soundsets: Saab 340/2000, plus nine textures and thumbnails. 2D panel only, no VC panel.
Posted Apr 2, 2014 00:14 by Michael E. Roberts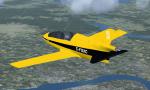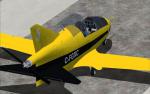 1.03Mb (478 downloads)
BD-5 registration C-FGXC textures for the BD-5 homebuilt by Jez G. Textures by Enrique Medal.
Posted Mar 31, 2014 17:32 by Enrique Medal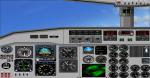 11.84Mb (2423 downloads)
This is a repaint of the Carlos Armenteros FS2004 US Coast Guard VC-4A Academe, which is a rework of the Mike Stone Saab-340 Freighter. I included a modified FSX Saab-340 panel, the Fraser A. McKay ROLLS ROYCE DART 510 Sounds, and textures for American Eagle and US Coast Guard, with thumbnails. Includes 2D panel only, no VC panel.
Posted Mar 31, 2014 06:31 by Michael E. Roberts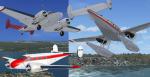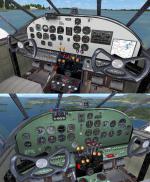 150.38Mb (4422 downloads)
The RCAF Expeditor Mk.III fleet comprises 280 newly built D18S airframes (marked as 3N, 3NM and 3TM), ordered from the Beechcraft for training and transportation purposes and entered service in 1952, and 80 former Mk.Is and Mk.IIs (C-45B and C-45F respectively) acquired by RCAF in 1944-45 and rebuilt to 3T standard by MacDonald Brothers between 1952 and 1955. After their retirement in late 1960s these multi-role planes continued their life as a glorious part of civil aviation, and many of them are still airworthy. This package is an upgrade for previously uploaded wheeled an float civilian versions of former RCAF Expeditors Mk.III, based on FS9 D18S plane by Milton Shupe. It is arranged as a standalone set minus models and basic texture. For installation and other details see "read me" file and user's guide. By Vladimir Gonchar
Posted Mar 29, 2014 14:23 by Vladimir Gonchar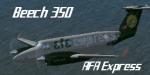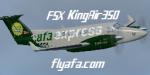 2.70Mb (846 downloads)
AFA Express (American Flight Airways Virtual Airline) textures for the FSX default Beechcraft King Air 350
Posted Mar 24, 2014 08:12 by Richie Sawasdee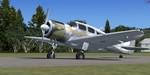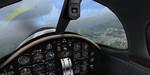 84.45Mb (8774 downloads)
FSX Spartan Executive Repack v3.0. With revised details, MOVING RAINDROPS, revised panel and extra textures in canopy! Revised version of the superb Spartan Executive by Milton Shupe, Scott Thomas, Urs Burkhardt. IMPORTANT - READ THE 'Spartan_FSX_Repack_v3' otherwise you will not see the raindrops or see out of the VC in rain. (no need if you previously installed them!) Looked at "most" of the repaints, picked my favourites then created a texture.common folder to reduce folder size about 20 in all, including my own interior VC variation Fixed as many issues as I could find fixes for, and updated - Brighter dashboard lighting - Manual cold starting - Transponder light and switches not working - Window gauge pop-ups not working - missing start-up smoke and flame effects, - optional Mike Stone version Touchdown effect fx_154 - missing plane selection thumbnails - missing rear passenger viewpoint, + re-assigned better VC viewpoints - missing door opening soundfiles replaced - used a work-around to texture the Prop and Throttle with Wood Textures - Modified Panel.vc texture to remove lighting 'bleed-thru' at edges. Revisions and packaged by Paly. (Previous package had 1864 downloads)
Posted Mar 20, 2014 12:27 by admin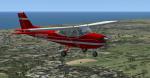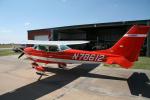 1.76Mb (952 downloads)
Textures only for the default Cessna 172 in textures representing a real life C172 N78612.
Posted Mar 19, 2014 22:48 by Lloyd Horton