62.92Mb (1943 downloads)
FSX only Fokker F27 MK 500 - v1.0 The cockpit is in Air Inter configuration. Custom 3D model, flight dynamics, cockpit gauges and sounds. See included read me and documentation files. Based on Air Inter documentation. may 2022
Posted May 31, 2022 09:34 by Benoit Gaurant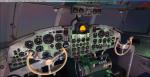 83.25Mb (552 downloads)
The archive contains three textures for the IL-18: LOT of the 70s and 80s, and RA-75478, belonging to 223 LO. I know that there is a similar plane on the simrussia website, but for some reason I can't download it... The plane has a couple of complaints: it can only be flown during the day, because night textures are opaque and there is a typo on the LOT texture of the 70s (well, this was already a mistake of the author of the textures). I would be grateful if you tell me the solution to problems with installation and night textures. Thank you for understanding. Peace for everyone! Model Edgar Guinart, textures Stephen Browning. Works in FS2004, FSX and should work in P3D v3 (not 4+)
Posted May 31, 2022 08:44 by Bret Herman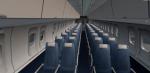 89.42Mb (818 downloads)
FSX/P3D De Havilland Dash 8 Q300 Air New Zealand. ANZ currently operate 23 Dehavilland Dash8 Q300. External model by Dreamwings converted to FSX native by Eagle Rotorcraft Simulations. Added the internal Dash 7 model (VC) by Milton Shupe and team. Internal model includes [passenger area. Textured and tested in P3D v5.3 by Chris Evans. Should also work in FSX and other P3D versions.
Posted May 29, 2022 13:04 by chris evans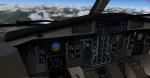 60.22Mb (578 downloads)
FSX/P3D ATR72-210F ASL Airlines Switzerland (Farnair) o/f DHL package. ASL Switzerland (Farnair) operates humanitarian and cargo flights from it's base at EuroAirport Basel Mulhouse, Switzerland. Model and VC by Virtualcol. Ex payware. Textured and assembled for P3Dv 5 (and should be ok in FSX and earlier P3D versions) by Chris Evans.
Posted May 23, 2022 10:03 by chris evans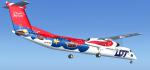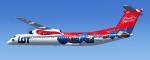 12.73Mb (390 downloads)
SP-EQF was delivered to EuroLOT in August 2012. It joined the main LOT fleet in April 2015. It carried this "Ptasie Mlecko" special scheme between April 2017 and October 2018. Ptasie Mlecko is a brand of chocolate covered mallow. It comes in a variety of flavors, in both light and dark chocolate and is delicious. Painted on a Dreamwings Dash 8-Q400, this model works in both FSX and FS2004. It may also work in P3D v3 (not 4+) although it has not been tested there. Enjoy.
Posted May 23, 2022 04:01 by turbodak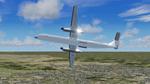 393.22Mb (633 downloads)
Originally designed by Dreamwings Design, updated by Turbine Design team, now available as FSX native models. Features 8 Dash8 models, specular mapping, bump mapping, PBR mapping (P3DV4/V5 only), custom sounds and panels. No virtual cockpit included. By Eagle Rotorcraft Simulations
Posted May 19, 2022 05:35 by George Arana


12.74Mb (420 downloads)
Delivered to Eurolot in October 2013, SP-EQK joined LOT in April 2015. EQK was resprayed in this "100 years of Aeroclub of Poland" special scheme in June 2019. It was seen still wearing these special colours in December 2021. This is one of several special schemes used on LOT aircraft, this time painted on to a Dreamwings Dash 8-Q400.
Posted May 11, 2022 15:27 by turbodak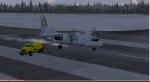 239.86Mb (912 downloads)
FSX/P3D Antonov An-24RV package. Comprehensive package of the legendary Russian turboprop. An-24, is the most used short-range aircraft in the ex-USSR. First flight was September,1 1963. Hundreds are still in service. By Samdim Design
Posted Apr 30, 2022 10:31 by Quasimodem

12.53Mb (347 downloads)
Dash 8 Q400 SP-EQI was delivered new to Eurolot in November 2013. When Eurolot stopped flying, Quebec India went to LOT, and from June 2017 until Feb 2019 wore this spectacular "Tel Aviv" colour scheme. Painted on a Dreamwings Dash8-Q400, this is one of series of special schemes used on LOT-Polish Airlines Dash 8's.
Posted Apr 28, 2022 14:03 by turbodak

146.13Mb (688 downloads)
This is Version 2.0 of the Q400-AT/MR package. This pack was improved to include FSX compatibility from the V1 release, corrected rear fuselage for tanker variants, updated sounds, contact points, external lighting, performance adjustments, and several more liveries. The Q400 is a 2,600 Gallon capable airtanker that's been used successfully worldwide. The Q400s converted by Conair of Canada have seen service in Australia, Canada, France, and the USA. The sighting of these airtankers will increase as their use also increases over the coming years. 15 liveries include contract markings for Conair in Canada and Australia. Securite Civile of France. And Aero-Flite of the USA. Aircraft was tested in both FSX and P3Dv4 successfully. This is intended to also replace the original P3D only release as the above mentioned updates change the aircraft significantly. Original aircraft was based on the DreamWings Q400, FSX nativized by Eagle Rotorcraft, tanker conversion by Nicholas Mitchell.
Posted Apr 14, 2022 00:34 by Nicholas Mitchell