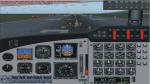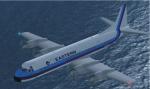 4.54Mb (278 downloads)
This is an update for FSX of the Lockheed Electra by Mike Stone. I have added to, or changed some of the gauges on the panel; added a HUD in a window; and updated the flight dynamics. No VC.
Posted Jul 9, 2021 10:53 by Bob Chicilo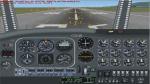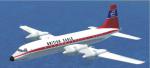 6.01Mb (255 downloads)
This is an update for FSX of the Bristol Britannia by Mike Stone. I have changed the panel background a bit; added a HUD in a window; and updated the flight dynamics. The extra paint is by Juan Antonio Martinez Castro. No VC.
Posted Jul 7, 2021 01:48 by Bob Chicilo

85.02Mb (221 downloads)
This repaint pack is intended to be used on the freeware FSN AT-802AF Amphibian. This pack includes texture fixes for the tail along with 9 new liveries representing operators from Australia, Canada, Montenegro, Italy, and the United States. Specifically, R+M Aircraft (2) Australia, Pay's Air Service Australia, Conair Canada, Government of Northwest Territories Canada, Government of Montenegro, Air Spray USA, State of Montana USA, and Avialsa / Corpo Forestale Italy. Base aircraft from FSN is required. Repaints are compatible for FSX/P3Dv4+. Repaints by Nicholas Mitchell
Posted Jul 1, 2021 02:38 by Nicholas Mitchell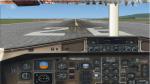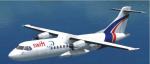 58.14Mb (828 downloads)
This is an update for FSX of the ATR 42-300, model and VC by Virtualcol. Ex payware. Packaged and painted by Chris Evans. I have made a change to the aircraft.cfg file that should allow you to stop and start the engines without using Control+E. Webmaster please replace the previous update with this one. The following is what I did before. I have changed the GPS; added an autopilot, nav/gps switch, and a trim gauge to the 2D panel; added the other 3 wheels, and the scrape points which were not there at all; and I updated the flight dynamics. Also works in P3D
Posted Jun 16, 2021 03:34 by Bob Chicilo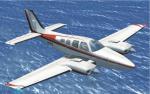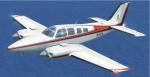 26.75Mb (593 downloads)
This is an update for FSX of the default Baron 58 Red and White textures only. I added a HUD in a window so you can use it or not; turbo-charged it to 10,000 ft.; changed the title line and the ui_type line so there will be no message about 2 aircraft with the same name; and updated the flight dynamics. This is the whole aircraft without the other textures and without the G1000 model and texture.
Posted Jun 13, 2021 12:32 by Bob Chicilo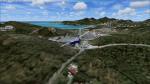 112.86Mb (918 downloads)
This is a package for St Barts in the Caribbean Islands. There is a photo realistic scenery and a textures file with WinAir liveries, and textures for the default C208b. Credits to authors in the files.
Posted Jun 9, 2021 13:16 by Experimental Pilot :-)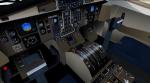 54.77Mb (883 downloads)
Presenting you an ATR 72-500 for FSX. This is another addon requested by "wtomp"in the forums. Loganair is a UK regional airline based at Glasgow Airport near Paisley, Scotland. ATR is a Franco-Italian aircraft manufacturer headquartered on the grounds of Toulouse Blagnac International Airport in Blagnac, France. ATR72 Loganair. For FSX and P3D up to v5. Model and paint kit by OSP. Converted model from FS9 to FSX native and P3D by AIG team. Loganair repaint by Robert Williams. VC and sounds by Virtualcol Find aircraft under listing osp. Packaged by Concorde001.
Posted Jun 1, 2021 00:44 by Concorde001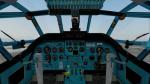 112.88Mb (1267 downloads)
Native FSX very nice model of Antonov AN-3 by Russian Classic Aircraft group. Comes with full manual in Russian, so you'll need Google if you can't read Russian like me. Picked this one up from avsim.su and wanted to share it here.
Posted May 29, 2021 16:01 by Flanker256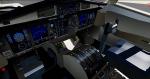 60.32Mb (2190 downloads)
FSX/P3D ATR-72 600 TAP Express o/b White package. TAP Air Portugal currently operate 8 ATR72-600 operated by White Airways. Model and VC by Virtualcol. Ex payware. Textured and assembled for P3Dv 5 (and should be ok in FSX and earlier P3D versions) by Chris Evans.
Posted May 26, 2021 12:46 by chris evans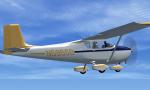 15.09Mb (284 downloads)
Repaint of A.F. Scrub's Cessna_172_early.zip. Textures only. This is the Cessna 172 "straight tail" model of the late 1950's/early 60's. This is painted as the plane Aunt Bee used for flying lessons on the Andy Griffith Show season 8, episode 23: "Aunt Bee's Big Moment." Episode spoiler alert: it turns out that Aunt Bee has "the right stuff" and she accomplishes her first SOLO flight! Repainted by R.E. Wyman.
Posted May 14, 2021 00:06 by R.E. Wyman