0.01Mb (1068 downloads)
This is my 2nd upload (previous "Medical centre, Oilrig, VIP Hotel). This scenery contains a Fire department/Search & Rescue facility at the default Renton(KRNT) airport near Seattle. There's a modern round tarmac helipad, surounded by brick paving ring and 2 walkways from pad. There's also a fire building, fire trucks, fast food building, two 4x4's, fuel truck and water tower. The pad, walkways and buildings have night lights. The second scenery is at Crater Lake national park (Oregon). This is the default crater. The crater is filled with water and has an Island in the middle. So I've created a concrete runway on the Island, with 2 parkings and night lights. Please read the document in the package after download for more info. Thanks to the developers of EZ-Scenery and AFCAD who made it possible for me to create this scenery. Created by; Leon Nel
Posted Jun 17, 2008 06:43 by archive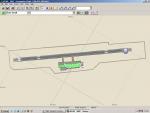 0.06Mb (1122 downloads)
AFCAD for SBNF-Navegantes airport, Brazil.
Posted Jun 16, 2008 12:02 by archive
0.01Mb (1452 downloads)
This is addon scenery to Seattle downtown. I've created a Medical centre with a modern tarmac (surrounded with brick paving ring) helipad. The medical centre is oval shape, and the upper section a huge skysckraper. There's also a black 4x4 at the front door & walkway from helipad to front door as well. The pad has night lights. There's also a modern hotel on the river bank between Seattle and Everett. Ultra modern tarmac helipad surrounded by concrete ring, fully night lighting. There's a bridge in the walkway from pad that goes over a fishpool, (rocks in water) to hotels front entrance. Approach over water. Flying west is an Oilrig with landable helipad. Scenery created with EZ-Scenery and AFCADv2 for FS2004. Thanks to the creators of these programs. Will not work in FS2002! By Leon Nel
Posted Jun 15, 2008 08:33 by archive

3.16Mb (5441 downloads)
KIAH version 3.0 Flightlevel390 is proud to present to you KIAH-Houston's George Bush Intercontinental Airport version 3.0.This scenery was created using EZ-Scenery object placer & Flightones' Instant Scenery.This scenery WILL NOT work in FS X.This will work with Default FS9 terrain,although it is optimized for use with ultimate terrain. Includes the Main terminals,Continental Maintenence Base,FedEx cargo ramp,UPS cargo ramp,City cargo ramp,fuel farm by 15R,CFR building further down 15R,CFR Building along Rwy 9-27 taxiway,FBOs on both sides of the 33s,including the big Landmark Aviation FBO,static ground equipment & some custom made signs.Also includes full ramp night lighting,aircraft gate outline markings at each gate. This version adds some more stuff and fixing some stuff that was noted in previous versions.This also fixes the blurries that some people had reported. Features a very good and super accurate AFCAD file and decent rendition of the real airport layout.*** Most of the objects in this scenery are all default with some of our own custom made stuff and some objects from some 3rd party EZ Object Libraries and RWY12 Object Libraries.
Posted Jun 12, 2008 21:47 by archive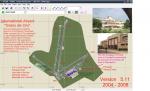 2.80Mb (1223 downloads)
Old Grano de Oro Airport, was former one of first International Airport of Maracaibo, are now in La Universidad del Zulia, the old terminal passeger is now Science Experimental School College (la Facultad de Ciencias), corrected in the trues photographys at mid 60's, the runway 12/30 are now part of Baseball Field Stadium "Luis Aparicio" , Football Field Stadium "Pachecho Romero" and Residential Edifications at northwest, runway 02L/20R and 02R/20L are now part of School College of: Education, Right's Attorney, Architect, Engineer Civilian, Botanic and Ecology, the other runway 05L/23R and 05R/23L at north are now part of Module's School Science Experimental College, at south are part of attraction park. The runways 12/30 are 2300 mts, 02L/20R are 2500 mts, 02R/20L are 4000 mts, 05L/23R are 2300 mts and 05R/23L are 1600 x 70 mts these smaller one most wide of runways in former airport at 70 mts and smaller large runway 1600 mts smaller to equal at National Airport of Merida (the city most touristic of Venezuela located at 45 km of El Vigia (SVVG), the most larger runway are 02R/20L are 4000 mts. I've corrected by historic true images photos and Map Guides of Maracaibo at 1964. Now in new version v5.11 Credits: Version 5.11. By Cesar Marcano Made in Bolivarian Republic of Venezuela.
Posted Jun 11, 2008 21:36 by archive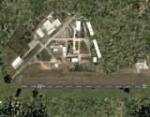 3.14Mb (2785 downloads)
FS2004 Dijon-Darois LFGI, France. N47:23.17 - E4:56.70. Dijon-Darois airport [LFGI]. This is home of "aero-clud de la cote d'or" N47:23.17 - E4:56.70 The St Bernard Church located in N47:20.77 - E5:0.98 "Fontaine les Dijon" Médifontaine located in N47:20.56 - E5:1.53 "Fontaine les Dijon" The building "essarteaux located in N47:20.83 - E5:1.84 "Fontaine les Dijon" The university of Dijon "Galilée Amphitheater" N47:18.89 - E5:4.39
Posted Jun 11, 2008 06:03 by John Paul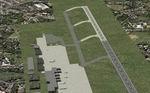 0.02Mb (3711 downloads)
FS2004 EDDN Nurnberg, Germany, two colored Runway and Taxiway. Only for the default scenery. Change the concrete RWY and TWY's to the mixed real one. Thanks to Steffen D and Lee Swordy. By HOUSE-RP, Switzerland
Posted Jun 10, 2008 06:31 by archive
0.02Mb (3039 downloads)
FS2004 Volkel Air Base (EHVK), Netherlands. AFCAD for FS2004/FS9 by Focus AI
Posted Jun 9, 2008 06:57 by John Paul
0.02Mb (2808 downloads)
FS2004 Leeuwarden Air Base (EHLW), Netherlands. AFCAD for FS2004/FS9 by Focus AI
Posted Jun 9, 2008 06:52 by archive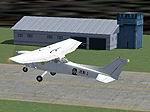 0.09Mb (3099 downloads)
FS2004 Oban Airport (OBN) in Scotland. The scenery also includes Mull (ULL) airport. JennyAir Placeholder Scenery http://www.metropoppyfield.com/jennyair c. Chris Reynolds
Posted Jun 7, 2008 10:59 by archive