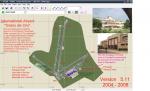 2.80Mb (1202 downloads)
Old Grano de Oro Airport, was former one of first International Airport of Maracaibo, are now in La Universidad del Zulia, the old terminal passeger is now Science Experimental School College (la Facultad de Ciencias), corrected in the trues photographys at mid 60's, the runway 12/30 are now part of Baseball Field Stadium "Luis Aparicio" , Football Field Stadium "Pachecho Romero" and Residential Edifications at northwest, runway 02L/20R and 02R/20L are now part of School College of: Education, Right's Attorney, Architect, Engineer Civilian, Botanic and Ecology, the other runway 05L/23R and 05R/23L at north are now part of Module's School Science Experimental College, at south are part of attraction park. The runways 12/30 are 2300 mts, 02L/20R are 2500 mts, 02R/20L are 4000 mts, 05L/23R are 2300 mts and 05R/23L are 1600 x 70 mts these smaller one most wide of runways in former airport at 70 mts and smaller large runway 1600 mts smaller to equal at National Airport of Merida (the city most touristic of Venezuela located at 45 km of El Vigia (SVVG), the most larger runway are 02R/20L are 4000 mts. I've corrected by historic true images photos and Map Guides of Maracaibo at 1964. Now in new version v5.11 Credits: Version 5.11. By Cesar Marcano Made in Bolivarian Republic of Venezuela.
Posted Jun 11, 2008 21:36 by archive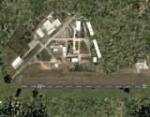 3.14Mb (2775 downloads)
FS2004 Dijon-Darois LFGI, France. N47:23.17 - E4:56.70. Dijon-Darois airport [LFGI]. This is home of "aero-clud de la cote d'or" N47:23.17 - E4:56.70 The St Bernard Church located in N47:20.77 - E5:0.98 "Fontaine les Dijon" Médifontaine located in N47:20.56 - E5:1.53 "Fontaine les Dijon" The building "essarteaux located in N47:20.83 - E5:1.84 "Fontaine les Dijon" The university of Dijon "Galilée Amphitheater" N47:18.89 - E5:4.39
Posted Jun 11, 2008 06:03 by John Paul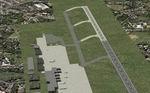 0.02Mb (3691 downloads)
FS2004 EDDN Nurnberg, Germany, two colored Runway and Taxiway. Only for the default scenery. Change the concrete RWY and TWY's to the mixed real one. Thanks to Steffen D and Lee Swordy. By HOUSE-RP, Switzerland
Posted Jun 10, 2008 06:31 by archive
0.02Mb (3023 downloads)
FS2004 Volkel Air Base (EHVK), Netherlands. AFCAD for FS2004/FS9 by Focus AI
Posted Jun 9, 2008 06:57 by John Paul
0.02Mb (2796 downloads)
FS2004 Leeuwarden Air Base (EHLW), Netherlands. AFCAD for FS2004/FS9 by Focus AI
Posted Jun 9, 2008 06:52 by archive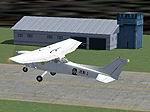 0.09Mb (3084 downloads)
FS2004 Oban Airport (OBN) in Scotland. The scenery also includes Mull (ULL) airport. JennyAir Placeholder Scenery http://www.metropoppyfield.com/jennyair c. Chris Reynolds
Posted Jun 7, 2008 10:59 by archive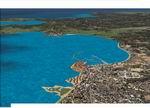 33.30Mb (5335 downloads)
FS2004 Sardinia/ Sardegna VFR scenery Package. This is the it finishes island of the mediterranean that I lacked to design (I don't consider Cyprus to be very distant).With her they are represented for Fs2004 Balearic,Corce,Creta,all the islands of the Aegean sea ,Sicily and the Medas islands in front of the Catalan coast. Mesh terrain realized for Miquel Regalado. Toni Agramont. 34.1MB
Posted Jun 6, 2008 14:44 by John Paul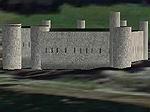 0.43Mb (2090 downloads)
FS2004 Harlech, Beaumaris, Caernarfon, Conwy, Cricieth and Dolwyddelan Castles in Wales. Chris Reynolds.
Posted Jun 2, 2008 12:12 by archive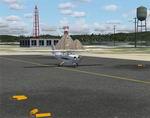 21.79Mb (2081 downloads)
FS2004 Blue Canyon Airport Scenery Package. Located in the foothills of the Sierra Nevada in Northern California, Blue Canyon Airport is a remote airport used by many pilots for easy access to the mountains to fish or other recreational activities. This scenery includes: High resolution ground polygons, 10 Meter resolution mesh, Updated roads, And more. Kobbe Farwick. 22.3MB
Posted May 29, 2008 03:36 by archive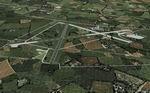 0.09Mb (2394 downloads)
FS2004 Bourn (EGSN) airfield, UK and AI package. (may work with FS2k2 but not tested). This is basically a mod of the default airfield layout. This is basically an extensive mod of the default airfield, edited using Pooley's VFR Flight Guid 2008. Adds a few more realistic features to the airfield and some light aircraft traffic. By Tom Moger. 93K
Posted May 26, 2008 15:18 by archive