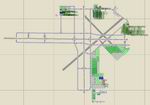 0.25Mb (217 downloads)
FS2004 AFCAD2 File For KSAV v2.0 Afcad 2.21 file for Savannah Intl. located in Savannah GA. Made to work with default FS scenery. Has correct Terminal assignments, ANG parking, Cargo Area, GulfStream Plant area and plenty of GA Ramp parking. V2.0 adds better parking assignments and a few corrections.By James Heany. 259K
Posted Jun 23, 2008 14:24 by archive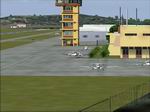 0.66Mb (509 downloads)
FS2004/2002 Pavas additions. Adds more features to Pavas above (required). By Luis Jimenez. 677K
Posted Jun 23, 2008 14:24 by archive
4.04Mb (987 downloads)
FS2004/2002 Pavas & Limon/Costa Rica Photoreal scenery of Tobias Bolaņos, better known as "Pavas" in San Jose/Costa Rica and the airport of Puerto Limon/Costa Rica. More than 50 different custom made hangars and buildings.By Bob Whitney. 4.1MB
Posted Jun 23, 2008 14:24 by archive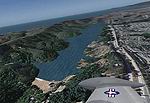 41.80Mb (3579 downloads)
FS2004 San Francisco Int'l Airport area (KSFO), California (CA) Scenery. This package contains high resolution ground scenery for the San Francisco International Airport. It has a resolution approximately 1.2 m/pix (4.7 m/pix is standard). Coverage is the area around SFO containing the San Bruno Mountain Park and the San Adreas Res. By Gottfried Razek. 42.8MB
Posted Jun 23, 2008 14:24 by archive
33.05Mb (933 downloads)
FS2004 Pelican Seaplane Scenery Package Alaska (AK). Located in the northwest portion of Chichagof Island, the scenery includes buildings and homes, harbor with piers, manufacturing buildings, marine traffic and more. By Jeff Shields. 33MB
Posted Jun 23, 2008 14:24 by archive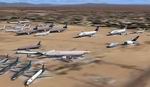 9.66Mb (2774 downloads)
FS2004 Mojave Airport - Aircraft Graveyard. This scenery adds the scrap airliners parked at the Mojave Airport KMHV in the California Mojave desert. There are a few modifications to the airport itself, to make the aprons and taxiways appear more like the real ones. This package is self-contained and it has all the files required (nothing to be fetched elsewhere). Because of the low-polygon scenery aircraft, it is not-too-bad on the frame rate. I included nearly all the aircraft that can be seen in Google Earth (190). Most scrap aircraft are pointed in the same general direction, into the prevailing winds. I also included a low-polygon flying model of the White Knight, the amazing contraption that took the SpaceShipOne to the spectacular winning of the X Prize. My White Knight is better seen from a distance, and it does circuits, testing the technology, I guess, but it is user-flyable. For free distribution only. Authored by Fern Marques. 9.9MB
Posted Jun 23, 2008 14:24 by archive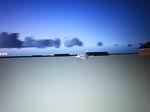 0.93Mb (902 downloads)
FS2004 GMMJ (El Jadida) Morocco. This is my purpose for a fictional base of drones. AFCAD is really good to create a simply base at GMMJ near the airport of El Jadida. (Morocco). I want to give so much than this but i just have few initiations in this domain. Here we can fly by ILS instruments but the textures of the line coast of the fictional island. By Doukkali Hassan.
Posted Jun 19, 2008 06:59 by archive
0.01Mb (1018 downloads)
This is my 2nd upload (previous "Medical centre, Oilrig, VIP Hotel). This scenery contains a Fire department/Search & Rescue facility at the default Renton(KRNT) airport near Seattle. There's a modern round tarmac helipad, surounded by brick paving ring and 2 walkways from pad. There's also a fire building, fire trucks, fast food building, two 4x4's, fuel truck and water tower. The pad, walkways and buildings have night lights. The second scenery is at Crater Lake national park (Oregon). This is the default crater. The crater is filled with water and has an Island in the middle. So I've created a concrete runway on the Island, with 2 parkings and night lights. Please read the document in the package after download for more info. Thanks to the developers of EZ-Scenery and AFCAD who made it possible for me to create this scenery. Created by; Leon Nel
Posted Jun 17, 2008 06:43 by archive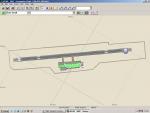 0.06Mb (1030 downloads)
AFCAD for SBNF-Navegantes airport, Brazil.
Posted Jun 16, 2008 12:02 by archive
0.01Mb (1385 downloads)
This is addon scenery to Seattle downtown. I've created a Medical centre with a modern tarmac (surrounded with brick paving ring) helipad. The medical centre is oval shape, and the upper section a huge skysckraper. There's also a black 4x4 at the front door & walkway from helipad to front door as well. The pad has night lights. There's also a modern hotel on the river bank between Seattle and Everett. Ultra modern tarmac helipad surrounded by concrete ring, fully night lighting. There's a bridge in the walkway from pad that goes over a fishpool, (rocks in water) to hotels front entrance. Approach over water. Flying west is an Oilrig with landable helipad. Scenery created with EZ-Scenery and AFCADv2 for FS2004. Thanks to the creators of these programs. Will not work in FS2002! By Leon Nel
Posted Jun 15, 2008 08:33 by archive