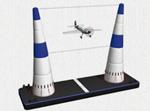 0.37Mb (787 downloads)
Scenery for the Red Bull Air Race Abu Dhabi 2009 track . Revised colors for the pylons.3rd verssions
Posted May 2, 2009 13:23 by Siscot Yves Sy Dsg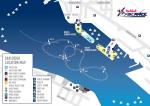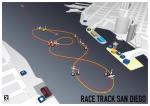 2.10Mb (1008 downloads)
San Siego Red Bull Air Race 2009 with new pylons.
Posted May 2, 2009 09:54 by Siscot Yves Sy Dsg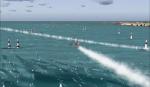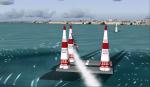 0.43Mb (904 downloads)
Scenery for the Red Bull Air Race Abu Dhabi 2009 track . Revised colors for the pylons.
Posted May 2, 2009 08:33 by Yves Siscot Sy Dsg
0.11Mb (5572 downloads)
Runway Tire Markings - an EZ Style Library. At most airports you can see a great deal of "burnt rubber" on the runways where aircraft initially touchdown. This is not very well displayed in the default FS2004. Jaxan Prier of the Mach-1 Design Group has graciously granted permission for me to compile his "tiremarks" model and texture into an EZ style object library which can be used by most of the object placing programs including EZ and Instant Scenery. Please unzip this package to a temporary folder and follow the very easy installation instructions. Compiled for your flying enjoyment by David "Opa" Marshall.
Posted Apr 26, 2009 20:40 by David "Opa" Marshall
0.26Mb (453 downloads)
FS2004 Netherlands Scenery Bossenn and Bomen. Created by EZ-Scenery Manager. 266K
Posted Apr 22, 2009 03:22 by archive
0.05Mb (409 downloads)
FS2004 Netherlands Scenery Dossche Gebouw. Created by EZ-Scenery Manager. 52K
Posted Apr 22, 2009 03:22 by archive
0.03Mb (564 downloads)
FS2004 Netherlands Scenery Vijvers and Plassen. Created by EZ-Scenery Manager. 27K
Posted Apr 22, 2009 03:22 by archive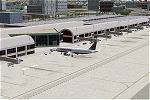 13.31Mb (1175 downloads)
F2004 Santa Ana John Wayne Aiport, Orange County, USA. Detailed scenery for John Wayne Orange County Airport, Santa Ana, California. This scenery has been designed and developed in GMAX, and captures the real airport 'feel' as much as possible. (includes 'service pack'). By Shehryar Ansari. 13MB
Posted Apr 22, 2009 03:22 by archive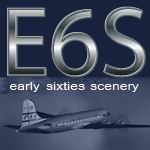 0.28Mb (840 downloads)
FS2004 El Alto International Airport 1963 Era (IATA: LPB, ICAO: SLLP) is an international airport located in El Alto, near the city of La Paz, Bolivia; it serves national and international air traffic. At an altitude of 13,325 ft (4,061 m), it is one of the highest international airports in the world. The facility served as a focus city for the former Lloyd Aereo Boliviano, Bolivia's national air carrier, and is a hub for Aerosur, the country's only significant private airline. This scenery takes El Alto back to circa 1963, and with AI traffic from www.calclassic.com will be populated with everything from C-46 meat haulers to C-124 Globemasters. GMAX terminal by Jaap de Baare, local landclass by Tom Gibson, and almost everything else by Harry Biard. 284K
Posted Apr 22, 2009 03:22 by archive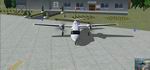 18.48Mb (613 downloads)
FS2004 Tres Arroyos (OYO) Argentina Airport Package. Located in the Republic of Argentina, Buenos Aires Province. A realistic airport package with grass and hard runnways, opening hanger doors, airport buildings as real life, and more. Roberto Gomez. 18.9MB
Posted Apr 22, 2009 03:22 by archive