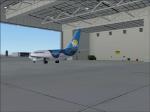 3.82Mb (1328 downloads)
CFB North Star (CYNS) fictional Canadian military base for FS2004. This is a complete rework of the previous offering. Features two runways of 12,500' length, custom buildings, and numerous "extras". Liven up the Great White North. By Brian Sturton.
Posted Apr 1, 2009 16:23 by Brian Sturton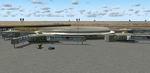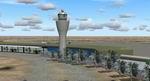 6.93Mb (5510 downloads)
Abbu Dhabi (OMAA) for FS2004. These Scenery is built with Gmax and Scen Gen X by Juergen Seidel Many people asked for a Scenery of Abu Dhabi international . Here is the Airport OMAA. Included Night Textures. Any Hangars opened with a NAV 2 Freq. The Frq. was shown at the Hangar Wall over the doors. by
Posted Apr 1, 2009 14:23 by Juergen Seidel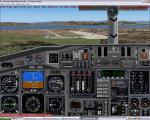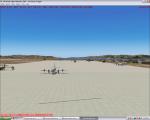 0.01Mb (1129 downloads)
There are 2 Available runways for landing and take-off. The atc will prevent you using runway 36. There is a lot of parking space.
Posted Mar 29, 2009 03:36 by George Moustopoulos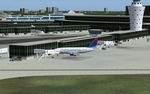 1.84Mb (10542 downloads)
New York La Guardia Airport New York, USA. KLGA. This is a ground remake of my previous versions of La Guardia airport scenery to upgrade it for FS2004. Specifically I wanted to use GMAX to update the buildings to the standard that FS2004 and beyond are going to employ. This package includes the previous update/fix.
Posted Mar 27, 2009 04:21 by Shehryar 'Shez' Ansari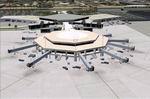 7.31Mb (5772 downloads)
FS2004 Palm Springs International Airport Detailed scenery for Palm Springs International Airport, Palm Springs, California. This scenery has been designed and developed in GMAX, and captures the real airport 'feel' as much as possible. By Shehryar Ansari
Posted Mar 27, 2009 04:19 by Shehryar Ansari

2.62Mb (673 downloads)
University Of Dubuque scenery. A Presbyterian university located in Dubuque, Iowa. Also University Of Dubuque textures for the default Cessna 172.
Posted Mar 24, 2009 21:42 by Zach Gloss
8.70Mb (1360 downloads)
Iowa City upgraded airport and incuding other areas of Iowa City including, Kinnick Stadium, University Of Iowa baseball field, Menard's, the Riverside Drive power plant, Wal-Mart and the Alexis Park Inn & Suites hotel.. thanks goes to Jim Bosworth and Al Heline of http://www.alexisparkinn.com/iowa_city_scenery_for_flight_si ..
Posted Mar 22, 2009 23:54 by Zach Gloss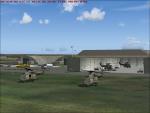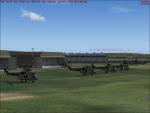 0.86Mb (3024 downloads)
This is a scenery I made of RAF Aldergrove in the UK. I originally made it for my own personal use but later decided to share it with fellow simmers. It is in no way an exact representation of the airport, merely designed fictitiously ! There are AI Pumas situated there and a couple of Chinooks that do flights of the airport. Made with EZ Scenery. Author: Steve Caine.
Posted Mar 17, 2009 20:16 by Steve Caine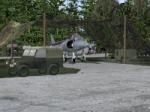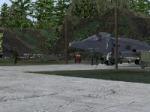 9.93Mb (3219 downloads)
FS2004 scenery of RAF Harrier Hides. A detailed representation of RAF field exercises in Germany during the 1980s and 90s. Includes 2 areas of Harrier hides and associated traffic files (requires download of the MAIW Harrier AI package). The scenery uses object libraries from Paul Mitchell, Matthew Tomkins and MCDesign. By Manfred Schyma.
Posted Mar 13, 2009 15:33 by Manfred Schyma
84.01Mb (2546 downloads)
FS2004 Chile South, v1. The complete scenery includes 64 airports/aerodromes, including SCLL, SCES, SCFA, SCFF, SCDA, SCLL, SCVM, SCSF, SCAN, SCER, SCJO, SCTE, SCLD, SCFT, SCAP, SCGZ, SCSN, SCBQ, SCIE and naturally SCEL Santiago International. Also includes 120 cities and town, 18 lighthouses. By Toni Agramont.
Posted Mar 12, 2009 08:22 by Toni Agramont