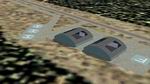 0.79Mb (702 downloads)
FS2002/FS2004 scenery - Hopper Inc. Helicopter Flying Airfield - Headquarters of a fictional helicopter company located in Oregon, USA in the Hood River area near Mt. Hood. Scenery includes a detailed airfield and offers some unique training facilities to chopper pilots. By Sven Hunaeus. 813K
Posted Apr 11, 2009 04:03 by archive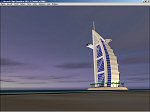 0.88Mb (6774 downloads)
FS2004 Bujr Al-Arab Hotel Scenery. Start with your helicopter at Dubai International and fly to ship to take a passenger and fly him to his hotel south of Dubai City. By Dirk E. Fassbender. 898K
Posted Apr 11, 2009 04:03 by archive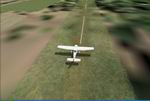 0.84Mb (2535 downloads)
FS2004 only New Grass & Dirt Runways & Taxiways. These new textures will completely change the look of your Default Grass and Dirt Runways & Taxiways to be what I consider to be much more realistic. Ian Thatcher. 860K
Posted Apr 11, 2009 04:03 by archive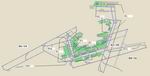 0.07Mb (2438 downloads)
FS2004 Paris Orly LFPO AFCAD2. For Orly2004 scenery by Yannick MILLE. A total of 107 gates are available. All gates have their centerlines and stop lines lighted at night. Other features are included such as holding bay, helicopter area or tower view point. AFCAD2 available here. By Xavier Ossedat. 73K
Posted Apr 11, 2009 04:03 by archive

15.82Mb (1738 downloads)
The upgrade adds airport vehicles that will service your plane, 3 static Il-86 aircraft without engines, transparent windows of the control tower & the jetway corridors, the markings of reserve grass runway & much-much more. This archive contains all current fixes for the scenery, so you can install it on any version of it. We strongly recommend you to read the "ReadME.pdf" for an additional information & for troubleshooting.
Posted Apr 10, 2009 07:38 by Tolmachevo TEAM (Burakov Fedor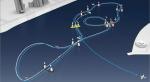 0.35Mb (1434 downloads)
New Years, New Season, new track for the Red Bull Air Race 2009, this is the track to Abu Dhabi for FS9 default scenery.
Posted Apr 6, 2009 03:15 by Siscot Yves Sy Dsg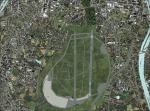 0.34Mb (2486 downloads)
This is a Afcad file with every little details of the airport. The buildings are default, but the Afcad-file includes all details of the field. ICAO Code: EDDI/ Country: Germany/ City:Berlin The file is created by Alexander Helmbold.
Posted Apr 4, 2009 08:13 by Alexander H.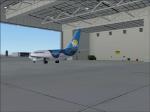 3.82Mb (1313 downloads)
CFB North Star (CYNS) fictional Canadian military base for FS2004. This is a complete rework of the previous offering. Features two runways of 12,500' length, custom buildings, and numerous "extras". Liven up the Great White North. By Brian Sturton.
Posted Apr 1, 2009 16:23 by Brian Sturton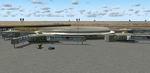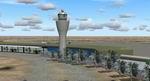 6.93Mb (5426 downloads)
Abbu Dhabi (OMAA) for FS2004. These Scenery is built with Gmax and Scen Gen X by Juergen Seidel Many people asked for a Scenery of Abu Dhabi international . Here is the Airport OMAA. Included Night Textures. Any Hangars opened with a NAV 2 Freq. The Frq. was shown at the Hangar Wall over the doors. by
Posted Apr 1, 2009 14:23 by Juergen Seidel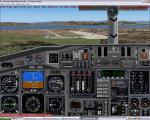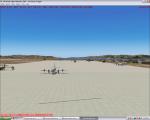 0.01Mb (1115 downloads)
There are 2 Available runways for landing and take-off. The atc will prevent you using runway 36. There is a lot of parking space.
Posted Mar 29, 2009 03:36 by George Moustopoulos