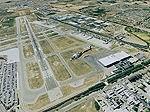 92.81Mb (5057 downloads)
FS2004 Santa Barbara Municipal Airport (KSBA), California (CA) hi-res photo scenery. This package contains high resolution ground scenery for Santa Barbara Municipal Airport (KSBA) and 150 sq km around it. The resolution of the airport area itself is 0.3m/pix. The rest is in 1.2m/pix resolution. . By Gottfried Razek.
Posted Dec 22, 2008 19:29 by Gottfried Razek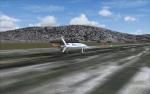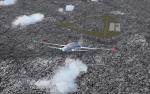 14.41Mb (572 downloads)
This a fictional International Airport to bring more tourist into northern Vermont. Made by ACAD AF2 and EZ Scenery. By Gary L Varnam.
Posted Dec 10, 2008 15:43 by Gary L Varnam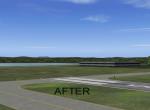 0.11Mb (661 downloads)
Runway 8 at the Laconia, New Hampshire - KLCI - is situated quite close to a lake. The elevation of the lake in FS2004 is such that it presents a "cliff" of water in the default setting. (see "before" screenshot). This package contains a simple flatten file which brings the lake down to the elevation of the airport and corrects a floating building issue also (see "after" screenshot). Please unzip to a temporary folder and follow the very simple installation instructions. Created with Steve Greenwood's FSTflatten program by David "Opa" Marshall for your flying enjoyment.
Posted Dec 9, 2008 21:06 by David "Opa" Marshall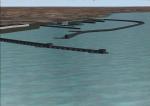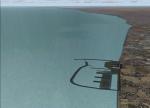 0.60Mb (1770 downloads)
FS2004 Brighton Marina in Brighton, UK. Designed by Philip Crow with fsds v3.0. This is my first project and free to use and enjoy!
Posted Dec 5, 2008 23:42 by philip crow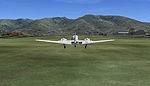 22.85Mb (2927 downloads)
Recommended mesh to use with Spain 5; these authors have carried it out perfectly and it reflects the reality orography of the mountains. By Toni Agramont and S.M.G.
Posted Nov 29, 2008 14:08 by Toni Agramont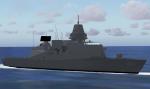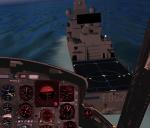 1.86Mb (4416 downloads)
The Zeven Provincien frigate is the first of a class of heavily armoured frigates of the Koninklijke Marine (Royal Netherlands Navy). The model is placed near the Hoek van Holland, (N51.59, E3.50). You will find a new airport called NDRL_Zeven (NZEV)among the Dutch ones, perfect to practise helicopter takeoff and landings. Includes deck lights for night flights. Includes a library for ez-scenery, which allows to place the ship in any location.
Posted Nov 27, 2008 14:12 by Alberto Garcia jagl04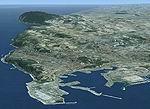 92.98Mb (2447 downloads)
FS2004 Marche 3 Ancona, Italy, photoreal scenery. By Fulvio Mazzokan.
Posted Nov 22, 2008 06:33 by Fulvio Mazzokan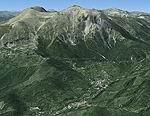 92.33Mb (2226 downloads)
FS2004 Marche 2 Macerata, Italy, photoreal scenery. By Fulvio Mazzokan
Posted Nov 22, 2008 04:57 by Fulvio Mazzokan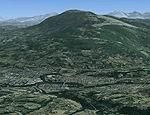 86.73Mb (2177 downloads)
FS2004 Marche 1 Ascoli Piceno, Italy, photoreal scenery. By Fulvio Mazzokan.
Posted Nov 22, 2008 04:54 by Fulvio Mazzokan
0.07Mb (3870 downloads)
Update to the default FS9 Funchal Airport. Adds accurate runway specifications, markings and parking spot.
Posted Nov 21, 2008 11:35 by Iain Robb