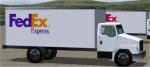 0.91Mb (9245 downloads)
Fedex Trucks, For Flight Simulator 2004.
Posted Sep 8, 2008 13:15 by Afsal's TM

0.01Mb (2222 downloads)
Qatar Airways Summer 2008 Traffic AI Flight Plans
Posted Sep 8, 2008 13:01 by Afsal's TM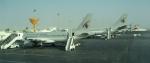 0.53Mb (12431 downloads)
Doha International Airport, Qatar The Real Airport For FS2004 and FSX This airport is made completely in 3D.
Posted Sep 8, 2008 11:52 by Afsal's TM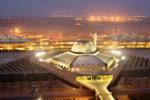 20.24Mb (19983 downloads)
Riyadh - King Khalid International Airport Fully Animated with Cars and trucks. Special Air Traffic, Special Textures, Module, Airport Land Scenery etc. Scenery author Frederic Kabalu.
Posted Sep 8, 2008 09:46 by Afsal's TM

0.11Mb (3498 downloads)
Qatar Airways Summer 2008 Traffic AI Flight Plans.
Posted Sep 8, 2008 08:57 by Afsal's TM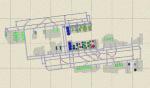 0.11Mb (1800 downloads)
After loading a few extra AI Flightplans I noticed LAX suddenly got very crowded! So I've added some parking and gates in various parts of the airport. Enjoy!
Posted Sep 7, 2008 20:13 by J.R. Mondano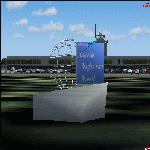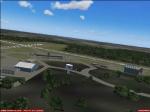 0.30Mb (635 downloads)
KBGM upgade with accurate buildings for KBGM -Binghamton Regional Airport. Requires ez-scenery library.
Posted Sep 6, 2008 15:48 by Duane Tarbox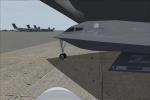 0.25Mb (2097 downloads)
An updated AI package for Diego Garcia using aircraft from MAIW packages so you will need to download and install the packages the MAIW website. This file is best used with Matt Magner's Diego Garcia package (which I strongly recommend you get) which can be downloaded from here - this gives B2 hangars and a working AFCAD with plenty of parking.
Posted Aug 31, 2008 04:47 by Dave Morgan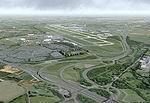 4.51Mb (16746 downloads)
FS2004 London Stansted Airport (EGSS), UK, v7.0. A very detailed scenery using ground textures produced from a composite aerial photograph with kind permission of The Geoinformation Group. Aligned to Flight1's Ultimate Terrain Europe but can also be used with the default scenery. By John Young.
Posted Aug 19, 2008 09:30 by John Young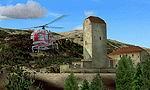 23.73Mb (6823 downloads)
Swiss Landmarks v1.0. This is a collection of landmark objects from Switzerland, mainly historic buildings, mountain shelters, hospital and other objects. All models are built using Gmax and are as close to the respective originals as possible. Use these landmarks for VFR flight or just for fun. The mountain shelters can all be reached by helicopters. All objects tested with Switzerland Professional 2004 scenery only. By Jannik and Jurg Uhlmann.
Posted Aug 7, 2008 08:09 by archive