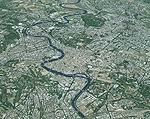 78.92Mb (9287 downloads)
FS2004 Italy Lazio 2, Roma (Rome) photoreal scenery. The airports of Roma Urbe (ICAO code LIRU), Roma Fiumicino (LIRF) and Roma Ciampino (LIRA) are found inside the scenery. Second of five parts. By Fulvio Mazzokan.
Posted Jul 8, 2008 07:48 by archive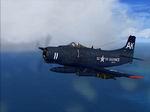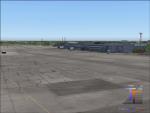 55.42Mb (2679 downloads)
The main features of "Tolmachevo-2008" scenery package are: - the scenery has been developed considering changes that have taken place within the last three years - a photo-terrain of the airfield and surroundings has been created - the airport has been moved to it's actual position according to GoogleMaps - the scenery's area has been noticeably extended: a complex of warehouses to the south of the airport, military area buildings and the city of Ob have been added - a visual model of the runway lighting equipment has been created. It consists of runway lights, aproach lights and PAPI lights - moving airport vehicles and active jetways have been introduced - new models and textures of the airport vehicles have been made Tolmachevo TEAM: Fedor Burakov (a.k.a. Hawker) – scenery design Usachev Pavel – afcad and information support
Posted Jul 7, 2008 04:45 by archive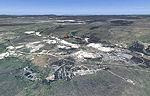 89.76Mb (5605 downloads)
FS2004 Yellowstone National Park Southwest - Old Faithful photoscenery, Wyoming (WY). Yellowstone, which was set aside as a national park in 1872 is the oldest national park in the world. It is known for its many geothermal features, especially Old Faithful Geyser which erupts aproximately every 90 minutes. Yellowstone Lake is one of the largest high-altitude lakes in the US and is centered over the Yellowstone Caldera, the largest supervolcano on the continent. The scenery covers 3500 sq km in 4.7m/pix resolution. By Gottfried Razek.
Posted Jul 3, 2008 09:50 by archive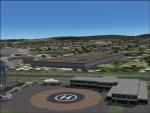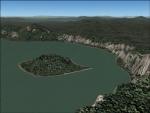 0.44Mb (3256 downloads)
This is my second creation. (previous upload: "Medical Centre, VIP Hotel & Oilrig"). This scenery contains a Fire dept./Search and rescue facility at the default Renton(KRNT) airport near Seattle. There's a modern round tarmac helipad, surrounded by a brick paving ring. Two walkways from pad to buildings. Includes fire building, fire trucks, two 4x4's, water tower, fast food building - fully night lighting. The second scenery is at Crater lake natl park, Oregon. This is the default crater wich is filled with water and has an Island in the middle. I've created a concrete runway with two tarmac parkings on the Island. Runway and apron lights. No buildings (ideal for picnic). Thanks to the developers of EZ-Scenery & AFCAD who made it possible for me to create this. BY: Leon Nel (South Africa)
Posted Jun 24, 2008 05:28 by archive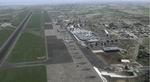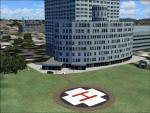 0.63Mb (3585 downloads)
This is addon scenery to Seattle downtown. I've created an oval shaped Medical centre with a modern red / white cross tarmac helipad, surrounded by a brick paving ring. The upper section of the centre is a skysckraper. There's a walkway from pad to the front door of centre. Fully night lighting. Flying west, is a VIP Hotel on the riverbank with a modern round tarmac helipad, surrounded with a concrete ring. Also a walkway from pad to hotels front door. There's a little bridge in the walkway that goes over a fishpool with rocks in the water. Fully night lights. Flying west from hotel is an Oilrig with landable helipad. THANKS to the developers of EZ-Scenery and AFCAD, who made it possible for me to create this scenery. By: Leon Nel (South Africa)
Posted Jun 24, 2008 05:09 by archive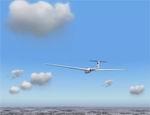 0.24Mb (243 downloads)
Thermal Scenery for FS2004. Adds thermals to a variety of locations, UK, Switzerland, and a few places in the USA. These are originally FS2002 files that I have tested in FS2004 and all seem ok. I have packaged them all into one file for ease of use. 250K
Posted Jun 23, 2008 14:25 by archive
3.70Mb (874 downloads)
FS2004 Alberni Valley Regional Airport (CBS8), BC, Canada. By Lars Hoeyer. 3.8MB
Posted Jun 23, 2008 14:25 by archive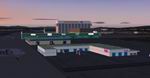 1.01Mb (3098 downloads)
FS2004 Vancouver International Airport This version is fully AI ready and includes AFKAD2 file. Rendition of "Cargo Village" includes FedEx, Purolator, Aeroground, DHL, UPS, Air Canada Cargo, Air Canada Jazz as well as the old and new Air Canada Hangars. Also included is Harbour Air's "Flying Beaver" bar and grill and floatbase, with a water starting point. AFKAD2 file includes taxiway and apron modifications to match the scenery. Lots of extra parking and coded spots for cargo planes have been added. By Ted Griggs. 1MB
Posted Jun 23, 2008 14:25 by archive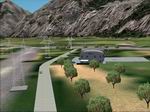 3.04Mb (1390 downloads)
FS2002/2004 scenery.REGA base ERSTFELD (LSXE). Complete REGA base with full details...This helibase is located in East from Switzerland. Erstfeld is one of the 15 base from REGA in Switzerland. This base is still equiped with the Aguasta A109K2 due to major mountain intervention. Please have a look at www.rega.ch By HAUGER Fredo. 3.1MB
Posted Jun 23, 2008 14:25 by archive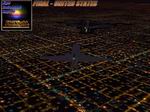 4.68Mb (10011 downloads)
FS2004 Textures FS2Night (Night Environment Upgrade) - FS2Night (Night Environment Upgrade) will dramatically enhance night-time scenery throughout the entire World. Great efforts were made to represent the World as it appears while flying at night. Chris Arrington. 4.8MB
Posted Jun 23, 2008 14:25 by archive