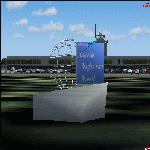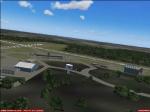 0.30Mb (647 downloads)
KBGM upgade with accurate buildings for KBGM -Binghamton Regional Airport. Requires ez-scenery library.
Posted Sep 6, 2008 15:48 by Duane Tarbox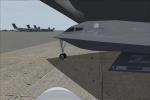 0.25Mb (2115 downloads)
An updated AI package for Diego Garcia using aircraft from MAIW packages so you will need to download and install the packages the MAIW website. This file is best used with Matt Magner's Diego Garcia package (which I strongly recommend you get) which can be downloaded from here - this gives B2 hangars and a working AFCAD with plenty of parking.
Posted Aug 31, 2008 04:47 by Dave Morgan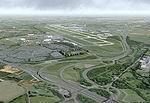 4.51Mb (17119 downloads)
FS2004 London Stansted Airport (EGSS), UK, v7.0. A very detailed scenery using ground textures produced from a composite aerial photograph with kind permission of The Geoinformation Group. Aligned to Flight1's Ultimate Terrain Europe but can also be used with the default scenery. By John Young.
Posted Aug 19, 2008 09:30 by John Young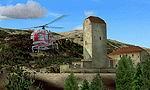 23.73Mb (6873 downloads)
Swiss Landmarks v1.0. This is a collection of landmark objects from Switzerland, mainly historic buildings, mountain shelters, hospital and other objects. All models are built using Gmax and are as close to the respective originals as possible. Use these landmarks for VFR flight or just for fun. The mountain shelters can all be reached by helicopters. All objects tested with Switzerland Professional 2004 scenery only. By Jannik and Jurg Uhlmann.
Posted Aug 7, 2008 08:09 by archive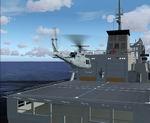 5.19Mb (7429 downloads)
FS2004 Fleet Oiler Patino (Ship). Patino class is cooperative design for the Spanish and Dutch navies (Amsterdam class). It was built in Navantia shipyards and comissiones in 1995. She can supply a fleet including one carrier, five scorts and 20 aircrafts during 21 days. She can carry up to five helicopters for air supply and other missions. Model designed with FSDSV3. Textures based on photographies from www.fotosdebarcos.com. Landings deck designed with AFCAD. Includes deck lights for night flights. Includes two models to be used with ez-scenery, one with the bay doors opened. Also includes hose pipes to create oiling sceneries. The wake effect was created by David Opa Marshall
Posted Aug 5, 2008 08:08 by archive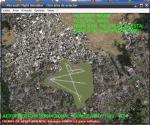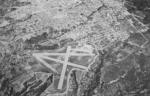 3.95Mb (1401 downloads)
Description: The airport in Bucaramanga, functioned until 1974, however, Lebrija airport opened in 1974 by then Don Colombian President Misael Pastrana, who was then the father of Andres Pastrana. The new airport is opened in 1974 bucaramanga on the hill historical Palonegro, located near Lebrija located within an hour of Bucaramanga via a road to Giron. According to a neighbour told me, who lived in Bucaramanga on the description and functioned as the old airport. The old airport, the old tracks is part of the Commune Citadel Mina Real, even a little covered the remains of the old runway, but the old terminal is still functioning government unit of the department of santander, the old hangar into a coliseum indoor basketball, the old terminal located between the mall Akropolis and current dependence on government headquarters (formerly airport), parking aircraft hangar was are now converted into a park, now called Parque La Cigarra (in spanish, called Park La Cigarra). Located in Lebrija near Bucaramanga in the department of Santander in Colombia. Credits: Version 1.2. Copyright @2008, By Cesar Marcano and my email: Email: cesarmarcano_ve@yahoo.es. The file SQX is freely only of professionals designer sceneries of FS2004/FSX. Alls Right Reserved. It's a free scenery for FS2004. Made in Bolivarian Republic of Venezuela. Filename: Bucaramanga (Gomez Niņo).zip
Posted Jul 31, 2008 01:07 by archive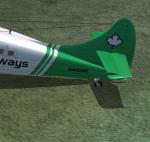 0.49Mb (8900 downloads)
Gives FS9 a more realistic looking ground with higher resolution textures, with the expense of about 2-3fps. Hope you enjoy! Made by Mike Beaumier
Posted Jul 26, 2008 18:14 by archive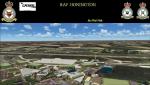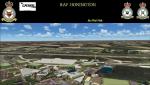 12.00Mb (5965 downloads)
UKMIL RAF Honington Airfield circa 1980's this pack includes a new RAF Honington Airfiled, built by Phil of UKMIL. Also included is a FULL AI pack, inc AI Buccaneers, and Hunters
Posted Jul 20, 2008 08:16 by archive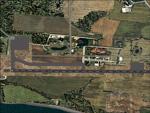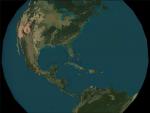 0.26Mb (1945 downloads)
This is not new scenery. It is an AFCAD file for the default Bimini Island airport in the Bahama Islands. It is the closest Island flying east from Miami,FL. I've added an ILS system for both runway ends, 09 & 27. Plus, I've added a taxiway halfway along the runway for easier traffic flow. Also added runway lights with runway end strobes. Now you can do landings in very bad weather. THANKS to AFCAD developers. BY: Leon Nel (Rep. of South Afica)
Posted Jul 17, 2008 13:46 by archive
92.02Mb (2766 downloads)
FS2004 Italy Lazio 5, Gaeta photoreal scenery. The airport of Frosinone (LIRH) is found near the scenery. Last of five parts. Suggested for use with Italy 2004 Mesh (ITALYM04.ZIP). By Fulvio Mazzokan.
Posted Jul 10, 2008 13:17 by archive