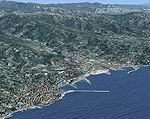 86.49Mb (2460 downloads)
FS2004 Liguria 3 Imperia, Italy, photoreal scenery. The airport Cuneo-Levaldigi (LIMZ) is found in this scenery.By Fulvio Mazzokan.
Posted Nov 2, 2008 05:39 by Fulvio Mazzokan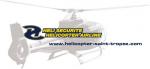 0.98Mb (1958 downloads)
Upgrade to the default FS2004 to create Grimaud Heliport in St Tropez,France
Posted Oct 31, 2008 05:32 by AB-MAD
0.56Mb (932 downloads)
AFCAD of the Villa O`Higgins Airport(SCOH), Chile.
Posted Oct 29, 2008 23:30 by Arturo Rosas

52.58Mb (3541 downloads)
Pirate Island based on the image from google Earth Its Fake and doesnt exist. The Island is an echo of the Pirates of the Carribean. Complete with Forests,Caves and Island Mysteries It has Docks for the ships and a Pirate Village. Sailing at Dawn and dusk around this Island will give Flight Simmers A real treat of a trip on HALLOWEEN. Centered in the Carribean just a stones throw from Tortuga The Island waters are surrounded in a thick Fog. Enjoy. You guys have Virtual Fly the Limit Military Steve and Drew to Thank for this one. HAPPY HALLOWEEN!
Posted Oct 29, 2008 09:29 by Steve G.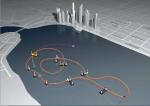 1.18Mb (1531 downloads)
this is the Red Bul Air Race Perth, Australia. Improves the default FS2004 scenery.new release, two models of the track are available for perth, because I do not know which one will be chosen, thank you all for your support. rn
Posted Oct 29, 2008 08:12 by Siscot Yves Sy Dsg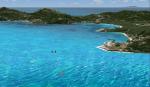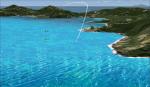 0.49Mb (1680 downloads)
This is a Track fictive "Not Real" Located at St Barthélémy (TFFJ) Netherland Antilles. Works not with default FS2004 scenery or with the scenery of St Marteen by FlyTampa.
Posted Oct 27, 2008 06:37 by Sy-Siscot Yves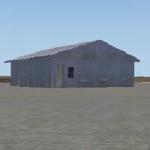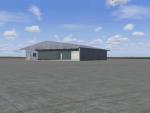 0.27Mb (1985 downloads)
TM_Hanger1 Scenery object for placement into FS. Fully animated doors just taxi to hanger enter frequency 112.00 in NAV2 normally takes about 5 seconds or so to open. The doors remain open as long as you want, to close the doors just flick the frequency in NAV2 to any other frequency. The hanger is also night lit.
Posted Oct 12, 2008 01:57 by Emmanuel Tabone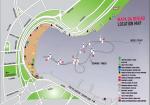 0.78Mb (2684 downloads)
this is the Red Bull Air Race Rio de Janeiro 2007 (Brazil),this scenery improves Fs2004 and is recommended for use with Rio de Janeiro v8 by Newton Drumont and Fern Marques.
Posted Sep 16, 2008 06:59 by Siscot Yves Sy Dsg
0.37Mb (2352 downloads)
The Red Bull Air Race Interlaken in Switzerland, 2007 for FS2004
Posted Sep 15, 2008 15:41 by Siscot Yves Sy Dsg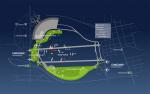 0.23Mb (1898 downloads)
The Red Bull Air Race Tempelhof 2006,this scenery is on acceleration pack for FSX Acceleration but not in FS2004 - until now!
Posted Sep 15, 2008 11:11 by Siscot Yves Sy Dsg