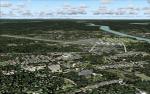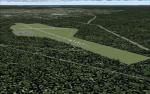 28.47Mb (1829 downloads)
aine Airports located though out the State of maine. Take off From Augusta State Airport and fly to Bangor or Portand Maine. To Load into FS 2004 place the files into C:/progam files/microsoft games/flight simulator9/addon scenery/scenery. Maine Airports is design by Gary L Varnam with the use of EZ-Scenery and AFCAD a5of20@hotmail.com Includes Agusta state Airport, Bangor International Airport, Limestone International Airport, Lewiston Aurbun Airport, Bruwick International Airport, Isaboro Island Airport, Camden Maine Airport, Limington Airport. All these airports are improvered. Runways lengthen. Updated to work with FS 2004. By Gary Varnam This will be my last upload.
Posted Jan 26, 2009 16:38 by Gary L Varnam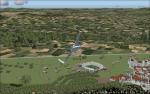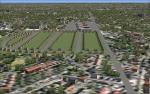 157.73Mb (1685 downloads)
This will be the Last update for the Harry Potter world for Flight Simulator 2004. This includes every place that Harry has gone to. Now you can fly over those areas to experance these for yourself.
Posted Jan 26, 2009 13:26 by Gary L Varnam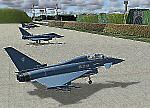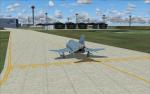 5.15Mb (5899 downloads)
Freeware, NEW VERSION, Modern, service-orientated, professional - thatís how passengers and visitors see the airport in Mecklenburg-Western Pommerania. Quality and customer care are matters of course for 60 airport employees. Day after day theyíre mastering their complex work flows (almost) with perfection. Every business section of the airport like ground traffic service, passage, or traffic control is subject to a permanent quality management following Lufthansa standards. Not least itís due to the German Air Force that the airport meets international standards. Rostock-Laage is a popular airport. Both business travellers and tourists appreciate the individual atmosphere and the extensive service which is improved every day. The Airport Rostock - Laage ( ETNL ) product features the following: - NEW: static display of Eurofighter, Eurocopter Tiger and Airbus A380 - accurate simulation of Fliegerhorst German Bundeswehr: " Jagdgeschwader 73 Steinhof " - 200 authentic objects - with shelter for the Eurofighters, forest, streets, hangars for civils and military air traffic - new airport terminal and many more, objects and textures by www.afs-design.de - Author: A.Meyer.
Posted Jan 23, 2009 04:04 by Andreas Meyer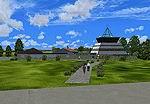 2.01Mb (2086 downloads)
LFSG Epinal-Mirecourt for FS2004. Realistic virtual scenery for Epinal-Mirecourt in the Lorraine/Vosges region of France.
Posted Jan 16, 2009 05:53 by Alexandre Remy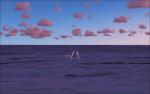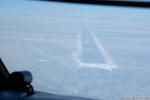 0.09Mb (2031 downloads)
The Wilkins Runway is located approximately 70km south-east of Casey Polar Base and serves as the Antarctic terminal for the intercontinental air service. It is a E-W runway with a papy 4 glide visual indicator. Fly from Hobart International Airport to Wilkins Runway in Airbus A319-115LR, operated by Skytraders for the Australian Antarctic Division with the PLN joined, and enjoy ! By GaŽl LE BRIS
Posted Dec 31, 2008 08:54 by Gaël LE BRIS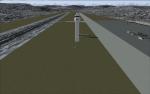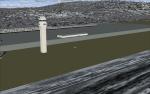 11.64Mb (340 downloads)
Dixfield International Airport Swans Fictional.
Posted Dec 29, 2008 21:24 by Gary L Varnam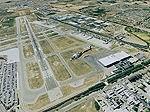 92.81Mb (5006 downloads)
FS2004 Santa Barbara Municipal Airport (KSBA), California (CA) hi-res photo scenery. This package contains high resolution ground scenery for Santa Barbara Municipal Airport (KSBA) and 150 sq km around it. The resolution of the airport area itself is 0.3m/pix. The rest is in 1.2m/pix resolution. . By Gottfried Razek.
Posted Dec 22, 2008 19:29 by Gottfried Razek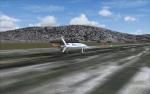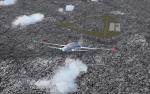 14.41Mb (560 downloads)
This a fictional International Airport to bring more tourist into northern Vermont. Made by ACAD AF2 and EZ Scenery. By Gary L Varnam.
Posted Dec 10, 2008 15:43 by Gary L Varnam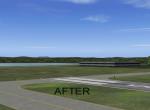 0.11Mb (650 downloads)
Runway 8 at the Laconia, New Hampshire - KLCI - is situated quite close to a lake. The elevation of the lake in FS2004 is such that it presents a "cliff" of water in the default setting. (see "before" screenshot). This package contains a simple flatten file which brings the lake down to the elevation of the airport and corrects a floating building issue also (see "after" screenshot). Please unzip to a temporary folder and follow the very simple installation instructions. Created with Steve Greenwood's FSTflatten program by David "Opa" Marshall for your flying enjoyment.
Posted Dec 9, 2008 21:06 by David "Opa" Marshall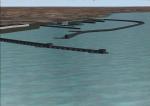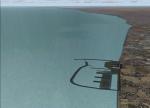 0.60Mb (1756 downloads)
FS2004 Brighton Marina in Brighton, UK. Designed by Philip Crow with fsds v3.0. This is my first project and free to use and enjoy!
Posted Dec 5, 2008 23:42 by philip crow