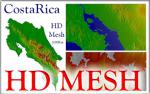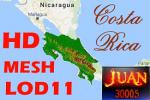 66.35Mb (910 downloads)
HD Mesh LOD11 "Costa Rica" HD mesh. Install into FSX \ Addon Scenery \ scenery.
Posted Aug 16, 2016 17:42 by juan30005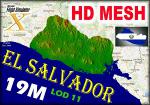 32.34Mb (863 downloads)
19M HD LOD 11 Mesh for El Salvador. El Salvador, officially the Republic of El Salvador, is the smallest and the most densely populated country in Central America
Posted Jan 13, 2015 21:44 by juan30005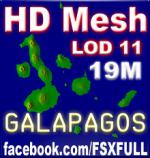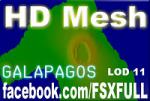 7.62Mb (1099 downloads)
LOD11 19m Mesh for the Galapagos Islands. The Galapagos Islands are an archipelago of volcanic islands distributed on either side of the Equator in the Pacific Ocean, 906 km west of continental Ecuador, of which they are a part.
Posted Jan 10, 2015 00:43 by juan30005
21.30Mb (610 downloads)
G'day Cobbers, This mesh was produced with 10m dem data and is the last of 24 files that covers all of Norway. Thanks and enjoy. Cheers and Merry Christmas. drunk
Posted Dec 14, 2014 08:34 by Brett Simtropolis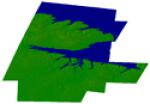 173.88Mb (576 downloads)
G'day Cobbers, This mesh was produced with 10m dem data and is the twentythird of 24 files that covers all of Norway. Thanks and enjoy
Posted Dec 14, 2014 08:21 by Brett Simtropolis

206.46Mb (518 downloads)
G'day Cobbers, This mesh was produced with 10m dem data and is the twentysecond of 24 files that covers all of Norway. Thanks and enjoy
Posted Dec 14, 2014 06:55 by Brett Simtropolis
31.01Mb (468 downloads)
G'day Cobbers, This mesh was produced with 10m dem data and is the twentyfirst of 24 files that covers all of Norway. Thanks and enjoy
Posted Dec 14, 2014 04:23 by Brett Simtropolis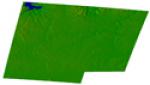 243.04Mb (493 downloads)
G'day Cobbers, This mesh was produced with 10m dem data and is the twentieth of 24 files that covers all of Norway. Thanks and enjoy
Posted Dec 14, 2014 04:05 by Brett Simtropolis

185.95Mb (485 downloads)
G'day Cobbers, This mesh was produced with 10m dem data and is the nineteenth of 24 files that covers all of Norway. Thanks and enjoy
Posted Dec 14, 2014 01:40 by Brett Simtropolis

181.55Mb (416 downloads)
G'day Cobbers, This mesh was produced with 10m dem data and is the eighteenth of 24 files that covers all of Norway. Thanks and enjoy
Posted Dec 13, 2014 23:37 by Brett Simtropolis