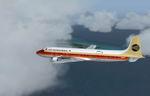 2.51Mb (914 downloads)
FS2004/FSX DC-6B Continental/Air Micronesia Airlines textures for Greg Pepper/Tom Gipson DC-6B (required here). These textures depict N90961 about 1970. Textures by Gary Harper. 2.6MB
Posted Jun 23, 2008 14:23 by archive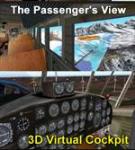 9.82Mb (2182 downloads)
FS2004 JU52 Pilot and Passenger Project: Fly the FS2004 v6 Junkers JU52 JU-Air aircraft HB-HOT from the Junkers JU52 Factory, Managing Director Pierino Primavesi, as either the 2D, 3D Pilot or as a passenger in the rear seat of the cabin. Thank you Mr Primavesi for your very liberal approach allowing others to change and modify the factory product provided the outcome remains freeware. To save upload space only one aircraft is provided with the necessary facilities to achieve the same outcomes in FS2004 as in the Retro-Restore Project for FS2002. For FS2004 the passenger seating option is only applicable to the JU-Air Aircraft originally issued in Version 6.1B. Two panel designs are provided plus the option to fly with the passenger version using the original panel by Mr Primavesi. The original panel has been modified to incorporate the functions required for passenger flying. Fly to a FS2004 flight plan for time and fuel consumtion, day or night. Instructions, documentation, and concept flights provided. Freeware Package by Ross McLennan. 10MB
Posted Jun 23, 2008 14:23 by archive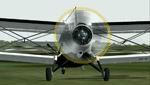 0.82Mb (1061 downloads)
FS2004 Antonov An-2 9A-BFT Textures only for Vladimir Zhyhulskiy's An-2 (here). Operated by Delic Air out of Medulin (LDPM). It is mostly used for panorama and parachute flights. By Roman E. Krauss. 837K
Posted Jun 23, 2008 14:23 by archive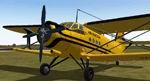 0.88Mb (1683 downloads)
FS2004/FSX Antonov An-2 9A-DIZ Textures only for Vladimir Zhyhulskiy's An-2 (here). Operated by Air Tractor, a Croatian company based at Osijek-Cepin (LDOC), which usually specialises in aerial cropdusting with its An-2 fleet. 9A-DIZ is sometimes used for this purpose, but often enough it's either a cargo aircraft or used for parachute jumps. By Roman E. Krauss. 898K
Posted Jun 23, 2008 14:23 by archive
8.11Mb (1933 downloads)
FS2004 Miles M20/2 A prototype 'Utility' fighter, Designed for rapid production .First flight 15/09/1940. Ver.0.1, By Edward Cook. 8.3MB
Posted Jun 23, 2008 14:23 by archive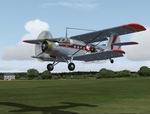 1.31Mb (1518 downloads)
FS2004/FSX Antonov An-2 S5-CAL/HA-MKK "Fat Angie" Textures only for Vladimir Zhyhulskiy's An-2 (AN-2T.ZIP here)."Fat Angie" was in operation with the aviation club Solt and used for education and training of parachutists at Bovec airstrip in the beautiful Slovenian valley of the river Soca. By Roman E. Krauss. 1.3MB
Posted Jun 23, 2008 14:23 by archive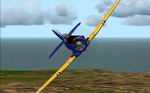 4.63Mb (1105 downloads)
FS2004 North American AT-6A Portuguese Military Aeronautic Textures only, (circa 1950) In 1947 the Portuguese Military Aeronautic received the first's AT6-A that operated at the B.A.1 Sintra, when the Portuguese Air Force was created in 1952 all the aircraft were transferred to it. Requires T6 by Cliff Presley and Denis da Silva (here). Repaint by Josť Leandro. 4.7MB
Posted Jun 23, 2008 14:23 by archive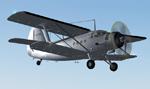 0.82Mb (3865 downloads)
Textures only for Vladimir Zhyhulskiy's An-2 (an-2t.zip or an2tUpgd.zip). This plane is privately owned by LFU - Peter Gabriel, a company based in Vienna/Austria. Nicknamed "Anna" she is mainly used for parachuting and panoramic flights at airshows but may also be booked for flights for special occasions. By Roman E. Krauss.
Posted Jun 22, 2008 13:29 by archive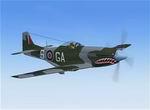 12.49Mb (18182 downloads)
FS2004 North American P-51D Mustang. To celebrate AlphaSim's 9th birthday they are releasing some of their classic titles for free. Panel and gauges included. Merlin sounds included. Four texture sets. By Alphasim.
Posted Jun 19, 2008 11:59 by archive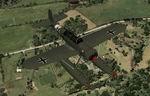 1.82Mb (5045 downloads)
The Ar 196 was a shipboard reconnaissance aircraft built by the German firm Arado starting in 1936. The next year it was selected as the winner of a design contest, and became the standard aircraft of the Kriegsmarine throughout World War II. Includes virtual cockpit. By Alpha Simulation Freeware releases.
Posted Jun 18, 2008 06:54 by archive