8.11Mb (2143 downloads)
FS2004 Miles M20/2 A prototype 'Utility' fighter, Designed for rapid production .First flight 15/09/1940. Ver.0.1, By Edward Cook. 8.3MB
Posted Jun 23, 2008 14:23 by archive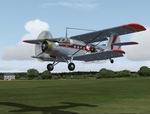 1.31Mb (1736 downloads)
FS2004/FSX Antonov An-2 S5-CAL/HA-MKK "Fat Angie" Textures only for Vladimir Zhyhulskiy's An-2 (AN-2T.ZIP here)."Fat Angie" was in operation with the aviation club Solt and used for education and training of parachutists at Bovec airstrip in the beautiful Slovenian valley of the river Soca. By Roman E. Krauss. 1.3MB
Posted Jun 23, 2008 14:23 by archive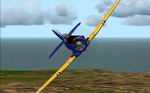 4.63Mb (1378 downloads)
FS2004 North American AT-6A Portuguese Military Aeronautic Textures only, (circa 1950) In 1947 the Portuguese Military Aeronautic received the first's AT6-A that operated at the B.A.1 Sintra, when the Portuguese Air Force was created in 1952 all the aircraft were transferred to it. Requires T6 by Cliff Presley and Denis da Silva (here). Repaint by José Leandro. 4.7MB
Posted Jun 23, 2008 14:23 by archive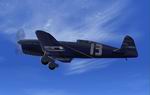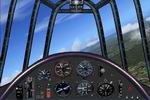 4.52Mb (1477 downloads)
FSX / FS2004 Caudron C450 "Rafale" Hélène Boucher, 1934. Version 2 to fix the small bug occurred with older gauges.Adapted for FSX compatibility from my former FS2004 plane. Contains all the usual features (moving parts, etc, and even Hélène's face in the pilot seat). This French racer was built in 1934, originally for the "Coupe Deutch de la Meurthe" trophy. But this plane was also - and above all - the one used by the french female pilot Hélène Boucher to smash, during the summer of 1934, several very historical speed records - over 400 km/h - that made the young woman enter the legend, only a few weeks before her death in the crash of her personal plane ... Complete package with custom 2D panel (an original bitmap by me, using mainly stock gauges). No virtual cockpit. Designed by Pat Grange. 5.7MB
Posted Jun 23, 2008 14:16 by archive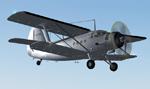 0.82Mb (4014 downloads)
Textures only for Vladimir Zhyhulskiy's An-2 (an-2t.zip or an2tUpgd.zip). This plane is privately owned by LFU - Peter Gabriel, a company based in Vienna/Austria. Nicknamed "Anna" she is mainly used for parachuting and panoramic flights at airshows but may also be booked for flights for special occasions. By Roman E. Krauss.
Posted Jun 22, 2008 13:29 by archive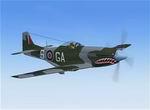 12.49Mb (18403 downloads)
FS2004 North American P-51D Mustang. To celebrate AlphaSim's 9th birthday they are releasing some of their classic titles for free. Panel and gauges included. Merlin sounds included. Four texture sets. By Alphasim.
Posted Jun 19, 2008 11:59 by archive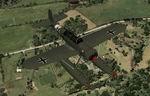 1.82Mb (5167 downloads)
The Ar 196 was a shipboard reconnaissance aircraft built by the German firm Arado starting in 1936. The next year it was selected as the winner of a design contest, and became the standard aircraft of the Kriegsmarine throughout World War II. Includes virtual cockpit. By Alpha Simulation Freeware releases.
Posted Jun 18, 2008 06:54 by archive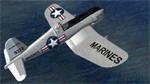 6.69Mb (5163 downloads)
FS2004 Alpha Bleu Ciel French Chance Vought F4U-7 Corsair. This patch corrects the problems of takeoff of Corsair F4U-7 and a new flight dynamic. Also adds a new 3D model Corsair AU-1 with two new textures and supplementary possibilities for repainters.3D Model, virtual cockpit and textures Guy Hulin. Panel and gauges Jean-Pierre Langer, Arne Bartels. Flight dynamic Jean-Pierre Bourgeois, Benoit Dube.
Posted Jun 17, 2008 05:22 by archive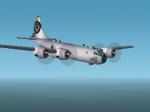 15.10Mb (20108 downloads)
FS2002-FS2004 Boeing B-29 Enola Gay (Update to Enola Gayahasseye). Boeing's first atomic aircraft bomber with classic and modern panel includes a fighter HUD and Atomic nuclear Bomb . Originally developed Mr. Graham reinstrumented by ING Alex Hassey. DXF model available at request
Posted Jun 16, 2008 07:14 by archive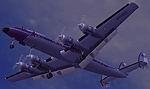 2.82Mb (4721 downloads)
Lockheed L-1649A Starliner Update (Version 1.1a) This update package presumes the presence of version 1.1 of the Starliner. What does this update do? - New aircraft.cfg and L1649A.air for improved flight dynamics, especially takeoff and landing. - New panel files for modified gauges and basic VC layout. - Three VC texture files - New model file Manfred Jahn
Posted Jun 16, 2008 07:06 by archive