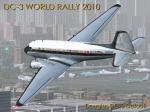 1.49Mb (502 downloads)
This is a repaint of the default DC-3 in a specially commissioned livery for the 2010 DC-3 World Rally, organised by the team at DC-3 Airways VA. Visit www.dc3airways.com for information about this exciting event commencing on October 2, 2010. Thereafter, you can keep this lovely lady as a souvenir of how well you flew! This livery is also available for FSX as wr10_fsx.zip and for the MAAM-SIM FS2004/FS2002 Passenger DC-3 as wr10_maam.zip. By Mark Beaumont, VP Fleet, DC-3 Airways.
Posted Sep 4, 2010 09:27 by Mark Beaumont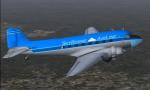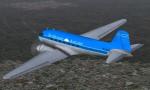 3.14Mb (699 downloads)
Paint scheme for the default DC-3. SkyBorne is a fictional airline created for a college business simulation. DC-3 Repaint by R.E. Wyman using the Mark Beaumont repaint template. Textures only.
Posted Aug 14, 2010 01:09 by R.E. Wyman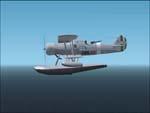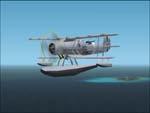 5.81Mb (1706 downloads)
FS2002/FS2004-IMAM RO 43 II Series - SEAPLANE Ro 43 was a reconnaissance seaplane designed to meet requirement of Regia Marina for a catapult launched reconnaissance aircraft for the Maritime Reconnaissance Squadrons operating from the ships.This model, without folding wings, served with the Maritime Reconnaissance training unit in the Lagoon of Orbetello. Model,texture by F.Giuli, panel by Alphasim ; Gauges by different authors
Posted Aug 10, 2010 06:09 by FRANCESCO GIULI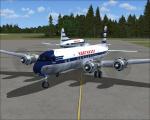 5.14Mb (530 downloads)
Northeast Airlines textures for DC-6B aircraft by Greg Pepper and Tom Gibson available at Calclassic.com. Textures by Gary Harper.
Posted Aug 7, 2010 13:30 by Gary Harper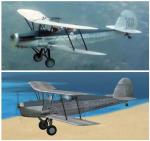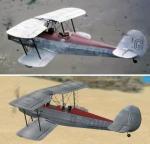 11.78Mb (1708 downloads)
2 Textures (red & blue) ext. and int. for the Stampe RSV4 of Eric Dantes, constructed with FSDSv2. Thanks also to Alayn Gourio by texture of Stampe classic (stampe11.zip). "HIGH ROAD TO CHINA" (1983) film 2 versions wood propeler, WITH 2d panel & VC.
Posted Jul 23, 2010 19:01 by Enrique Medal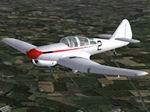 8.54Mb (2582 downloads)
FS2004 Miles M9 Kestrel. A private venture advanced training aircraft that led to the Master series. G-AEOC was Based at Woodley in 1936. Improved sound by Gary Jones Ver. 2, By Edward Cook
Posted Jul 20, 2010 18:43 by Edward Cook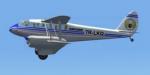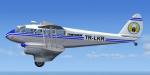 2.70Mb (504 downloads)
Transgabon textures only for Dave Garwood's DH-89 Dragon. =Requires fs9_dh89.zip - Repaint by Jacques Vallcaneras.
Posted Jul 12, 2010 15:25 by Jacques Vallcaneras
1.83Mb (529 downloads)
SGAA livery for Dave Garwood's DH-89 Dragon. Textures only. Requires fs9_dh89.zip - Repaint by Jacques Vallcaneras.
Posted Jul 12, 2010 15:20 by Jacques Vallcaneras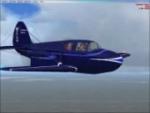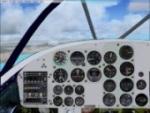 16.91Mb (2592 downloads)
FS9/2004 1939 HM-4 Aeroval (moonship) deisgned by Howel Miller of the famed GeeBee racers of the 1930's.Planned as a feeder airliner and crew trainer. Vidal resin-coated plywood over steel-tube fuselage twin pusher engines. Retractable tricycle gear, with steerable nose wheel. Enclosed cabin with seating for four in two pairs, with entrance doors on both sides of the plane. Only one aircraft was ever made and it failed to attract buyers and was eventually donated to a trades school. Built with FSDS3.5.1 and FSTweaks. The Aircraft has fully lighted VC and detailed 2-d cockpit. Glossy textures on paint and glass. Flight Dynamics by Airwrench and Brian Horsey. Another free aircraft from Rarewings.com
Posted Jun 30, 2010 15:17 by Patrick Dyer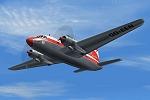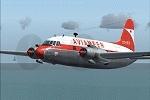 2.54Mb (552 downloads)
This Vickers Viking is in the livery of Belgian operator AVIAMEER and it was the sole airplane of that company. They were founded in October 1957 but had to cease operations already in the summer of 1960. AVIAMEER flew general charter flights and inclusive tours within Europe and the Middle East and had it's home base at the airport of Antwerp, Deurne. Needed file: FSDS Vickers Viking by Rick Piper
Posted Jun 28, 2010 07:16 by Jaap de Baare