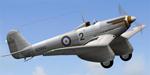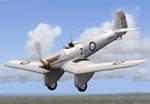 4.23Mb (2011 downloads)
FS2004 Supermarine Type 224 Single-seat fighter. Model by J R Lucariny.
Posted May 22, 2010 22:47 by JRLucariny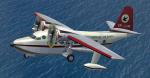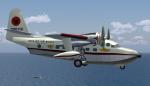 15.89Mb (4019 downloads)
FS2004 Grumman HU-16 Albatross Virgin Islands. Tis is a complete aircraft with two new liveries, British and US Virgin Islands. Original by Greg Pepper and Michael Verlin. Repaints by Ingo Schwan.
Posted May 20, 2010 03:50 by Ingo Schwan


2.53Mb (2634 downloads)
Westland Welkin MK1 - twin-engine high-altitude interceptor. RAF Original model by JR Lucariny.
Posted May 19, 2010 14:56 by JRLucariny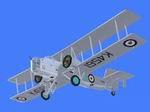 5.68Mb (1257 downloads)
FS2004 Boulton Paul Type P.75 Overstrand. The last biplane medium bomber to enter RAF service. The first RAF use of a power gun turret. Fitted with an autopilot and heating for all crew positions. Aircraft of No. 101 Sqdn. based at Bicester C.1936 Recast with upgraded sound, VC and gauges. Ver. 05, By Edward Cook
Posted May 19, 2010 04:09 by Edward Cook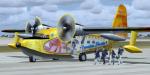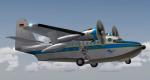 16.13Mb (4519 downloads)
Tis is a complete aircraft with two new liveries, Aloha Airlines and Lufthansa. Original by Greg Pepper and Michael Verlin. Repaints by Ingo Schwan.
Posted May 18, 2010 03:29 by Ingo Schwan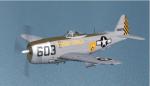 0.04Mb (1925 downloads)
This is an update of my update of the FS 9 Alphasim P-47D Thunderbolt. I have taken some of the tendancy to bounce on landing out of the main wheels; so it is a bit easier to land the aircraft without bouncing after touch down. You need my original update for this to work.
Posted May 16, 2010 18:19 by Bob Chicilo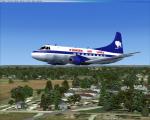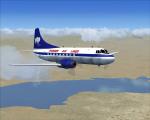 3.12Mb (403 downloads)
Pioneer operated a fleet of nine Martin 202's purchased from Northwest in the early 1950s. Operating on government subsidy, Pioneer was forced to return to DC-3s. Strong competition forced Pioneer to merge with Continental in 1955.
Posted May 12, 2010 21:02 by Gary Harper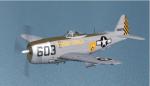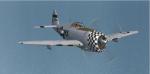 8.95Mb (3806 downloads)
This is an update for FS 9 of the P-47D by Alphasim. I have updated the flight dynamics, added some gauges to the panel, and fixed the GPS so it all can be seen. This is the whole aircraft.
Posted May 12, 2010 10:34 by Bob Chicilo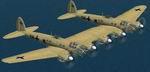 15.43Mb (6380 downloads)
FS2002/FS2004 Heinkel He-111Z Zwilling. This was the most unusual variant of the aircraft ever developed. It was built to tow the massive Me 321 Gigant glider, which weighted in at 75,000lbs when full. Heinkelfs solution to this problem was to take two He 111H-6s, place them side by side and then connect them with a new central wing section. A fifth engine was placed at the centre of the new central wing, producing a five engined aircraft with two full fuselages, with the seven man crew split between the two sides. Two kind of paint examples(Green camouflage and Sand paint for desert) are included. Single fuselage H6-Type model is also included in this package. by Kazunori Ito.
Posted May 11, 2010 14:55 by Kazunori Ito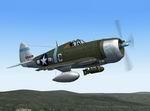 8.39Mb (6799 downloads)
ALPHA_P-47D_Thunderbolt_FS9.zip. The Republic P-47 Thunderbolt, also known as the "Jug," was the biggest, heaviest, and most expensive fighter aircraft in history to be powered by a single reciprocating engine.[2] It was one of the main United States Army Air Forces (USAAF) fighters of World War II, and served with other Allied air forces. Doing some Spring cleaning at Alphasim. Removing a few titles from the catalog to make them available as freeware releases. Here is our P-47D Thunderbolt Set for CFS2. 3 models, 7 textures, 2 panels. Includes panel and gauges.
Posted May 7, 2010 06:28 by Alphasim