6.35Mb (5116 downloads)
FS2004 Tupolev ANT-20 "Maksim Gorkii". The largest land-based aircraft of its time, the 1934 "Maksim Gorkii" was flagship of the Agitational Squadron, a fleet intended for propaganda of a "communist industrialization and airfleet buildup." Other aircraft in it were named for Soviet newspapers and magazines:"Pravda," "Pionerskaya Pravda" and "Krokodil." And isn't it amazing what a controlled economy will attempt once it gets its ducks lined up? Dennis Simanaitis. 6.5MB
Posted Jul 11, 2008 14:31 by archive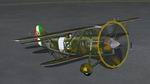 1.73Mb (2492 downloads)
FS2004 Fiat CR32 Regia Aeronautica. This is a remake of my previus uploaded CR32x biplane aircraft featuring a new photographic panel, a redesigned airfoil, model and little changes in textures and minipanel plus a simple virtual cockpit. The Fiat CR 32 was characterised by its elegance and superb manoeuvrability . During the years before the world war II was flown in the "Squadriglia Folle" italian aerobatic team . The pilots loved this plane and credited it as the best designed by Ing. Celestino Rosatelli. It was also flown at the beginning of the "W.W.II." , but soon, outperformed by modern monoplanes, was dismissed. The one represented here, is in prewar livery...not exactly historic since the crew used to repaint the planes overnight. P.S. : The CR32 really carried two airspeed indicators. Capt. G.Quai & Capt. I. D'Attomo. 1.8MB
Posted Jul 11, 2008 14:31 by archive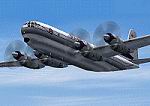 2.80Mb (4137 downloads)
FS2004 Boeing 377 Stratocruiser RANSA, Venezuela. This repaint shows CalClassic Boeing Stratocruiser in the colors of Venezuelan air freighter RANSA. A total of ten of these heavy transports were operated by RANSA up until the end when the company went bankrupt in 1966. Textures only. The B377NWA (Stratocruiser of Northwest Airlines with radar) of California Classic is needed to see the result. Model by Dave McQueen, Greg Pepper, and Tom Gibson. Repaint: Jaap de Baare. 2.9MB FS2004 B377 RANSA texture Fix This texture fix will add Yellow tips to the propellers and the letters "RANSA" on the fuselage will be properly spaced. Also if desired a more reflecting aluminium shine can be added to the fuselage, instead of keeping the dull less reflecting aluminium it has now. Textures by Jaap de Baare. 2.5MB
Posted Jul 11, 2008 14:31 by archive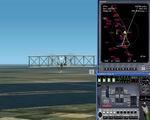 14.69Mb (1704 downloads)
FS2004/2002 Modernised Wright Flyer. First flight aircraft with modern flight dynamics for aircarrier landing. Panel includes a fighter HUD virtual Joystick with autopilot. Updated from the default by Alex Hassey.
Posted Jul 9, 2008 07:48 by archive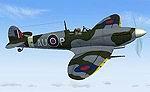 6.76Mb (25226 downloads)
FS2004 Supermarine Spitfire Mk.VIII and Mk.IX Package. A complete aircraft with panel, gauges, VC and Merlin sounds. Includes two models and four textures. Freeware from Alphasim.
Posted Jul 5, 2008 09:51 by archive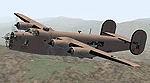 3.62Mb (14483 downloads)
FS2002/FS2004 Consolidated B-24J Liberator, v1.2. To celebrate AlphaSim's 9th birthday they are releasing some of their classic titles for free. Includes both B-24 D and J models. Panel and gauges are included; uses default sounds. By AlphaSim.
Posted Jul 4, 2008 05:44 by archive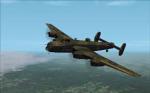 13.76Mb (9116 downloads)
Handley-Page Halifax for FS2004. Handley-Page Halifax was the second entry into the mighty triumvirate of four-engined bombers employed by the RAF to carry out its offensive bombing campaign against Germany. A highly capable aircraft, it was overshadowed as a bomber by the outstanding Lancaster, even though it had none of the shortcomings of the Short Stirling. Unlike the Lancaster, the Halifax was as at home in the roles of air ambulance, freighter, glider tug, personnel transport, and maritime reconnaissance as it was in its primary role as a heavy night bomber. Powered by the potent Hercules XVI, the Halifax owns a distinguished place in the history of the four-engined bomber. Model by Alphasim
Posted Jun 26, 2008 15:49 by archive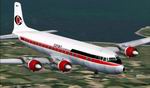 2.43Mb (4500 downloads)
FS2004 Conair of Scandinavia DC-7. The Danish charter airline Conair started its operations in 1964 with five DC-7's. Repaint by Jens B Kristensen of original GMAX model by Greg Pepper and Tom Gibson, flight dynamics by FS Aviator, modified for FS2004 by Tom Gibson. 2.5MB
Posted Jun 23, 2008 14:24 by archive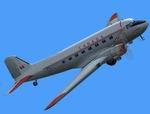 1.63Mb (948 downloads)
FS2004 DC-3 Royal Canadian Air Force Textures only. Repaint. Repaint of default DC-3 representing a CC-129 of the Royal Canadian Air Force Repaint by Steve Piper. 1.7MB
Posted Jun 23, 2008 14:24 by archive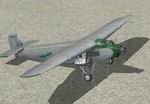 2.88Mb (984 downloads)
FS2004 Evergreen International VAC Ford Tri Motor 1 - The Ford Tri Motor repainted for Evergreen International VAC Livery. Repainted by Tom Dennis. 2.9MB
Posted Jun 23, 2008 14:24 by archive