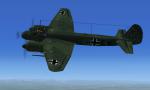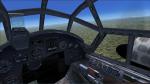 12.82Mb (2107 downloads)
FSX Upgrade for Junkers Ju-88R night fighter. This pretty warbird was made for CFS2 by K.Malinowski and J. McDaniel. An upgrade with certain modifications, like animated stick and rudder pedals for the VC, was made by "Shessi" from Sim-Outhouse. The reconfiguration of the panel with FSX-compatible gauges, the FSX camera views and the weapon effect configuration was made by Erwin Welker
Posted Jun 10, 2015 03:38 by Erwin Welker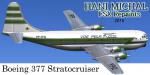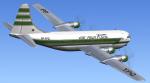 11.62Mb (437 downloads)
Textures only for the freeware "Boeing C-97G Stratofreighter and KC-97G Stratotanker Update" project by Team Strat. Repaint by Hani Michal
Posted Jun 8, 2015 19:45 by Hani Michal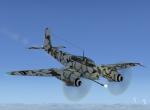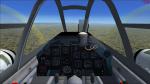 7.50Mb (1301 downloads)
FSX/FS2004 Messerschmitt Me410 Hornisse upgrade with winter camo textures for the great aircraft model with the 50 mm cannon from Kazunori Ito. My upgrade provides a repaint with improved 2D-panel and VC graphics based on the splendit bitmap from Carlos Echevarria with FSX compatible gauges, eight FSX cameras including rear gunner view and weapon configuration. Configuration and VC-panel bitmaps by Erwin Welker
Posted Jun 1, 2015 03:50 by Erwin Welker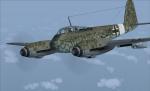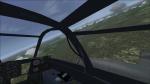 23.38Mb (1778 downloads)
FSX/FS2004 Messerschmitt Me410B1 Upgrade for the great aircraft model from Chris Lampard and Shessi with the splendid 2D-panel from Boelcke and Morton. My upgrade provides an improved and more matching VC with insertable bombsight in FSX and FSX-compatible gauges, nine FSX cameras including rear gunner view and weapon configuration. Configuration and VC-panel bitmaps by Erwin Welker
Posted Jun 1, 2015 03:34 by Erwin Welker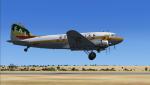 18.92Mb (311 downloads)
FSX Ethiopian Airlines Textures for the C-47 V2 by Manfred Jahn and team. Corrects tail script in earlier release. Requires Douglas C-47 version 2 by Manfred Jahn. Ethiopian textures by Gary Harper
Posted May 25, 2015 21:03 by Gary Harper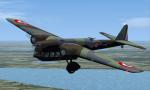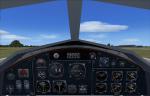 9.64Mb (1413 downloads)
The French developed several large bulky strange looking bombers in the late 20's and early 30's. One of the most interesting was the Amiot 143.It's flight crews liked it because it was sturdy and reliable. However, it was totally obsolete compared to its advisaries at the start of WW2. The package features both a completely reworked and enhanced VC and 2D panel with mostly French gauges as well as new smoke effect. Original model by Paul Clawson, new VC and 2d panel configuration and enhancement as well as smoke effect by Michael Pook.
Posted May 19, 2015 11:14 by Michael Pook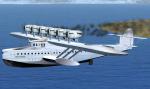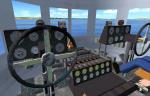 17.06Mb (2882 downloads)
This is an FSX Acceleration update for the unique and famous flying boat Dornier Do-X. The airplane, designed and built by the Dormier company in 1929, was the heaviest and most powerful aircraft of its time. The package features both a completely redone and enhanced VC and 2D panel with a lot more gauges added. Also, the flight and engine tuning had to be altered, as the aircraft evidently had not enough power and uplift for take-off in FSX Acceleration. In addition, smoke effect for the six engines has been added to give the aircraft a more realistic appearence in flight. Original FS2002/2004 model by Project Aeol0-Aeolus Project and earliar FSX update by Eric Buchmann, gauges developed by Horst Weingarther and Bastian Hundt and sounds by Mike Hambly. Reworked VC and 2D panel, flight tuning update and smoke effect configuration by Michael Pook.
Posted May 18, 2015 08:07 by Michael Pook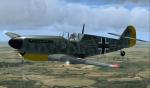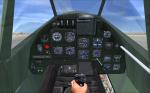 21.62Mb (1878 downloads)
The Hispano Suiza Buchon was a Spanish version of the German Messerschmitt BF 109 G-2 resulting from a cooperation between the Hispano Suiza Company and Messerschmitt. A developed version with an improved engine appeared in 1951, of which 200 units were planned but only 65 were ever built. This FSX package features a reworked and enhanced VC and 2D panel as well as smoke effect added. In addition, a flight tuning entry in the aircraft.cfg imptoves the plane's take-off considerably and a new VC light configuration enables the pilot to fly the plane at night.Original model by A. F. Scrub, new vc configuration, 2D panel improvement, VC light configuration and flight tuning by Michael Pook.
Posted May 16, 2015 08:15 by Michael Pook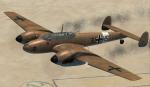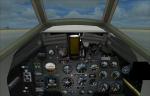 12.11Mb (2869 downloads)
This is the Messerschmitt BF-110E with a new VC design and configuration for FSX as the default VC was quite poor. Both the 2D panel and VC are now equipped with all German gauges. In addition, the flight tuning has been corrected for an easier take-off of the aircraft and smoke has been added. Original model and first FSX update by the team of GroundCrewDesign, reworked and configured VC as well as smoke effect and new thumbnails by Michael Pook.
Posted May 12, 2015 07:31 by Michael Pook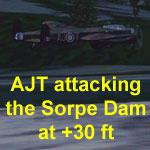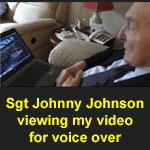 59.64Mb (959 downloads)
THIS PACKAGE IS DEDICATED TO SGT JOHNNY JOHNSON the last British survivor of the Dambuster raid on the Ruhr Dams 17 May 1943. It has been a great honor for me to be involved in providing simulation video to illustrate an interview on the Sorpe Dam Raid for the new Bomber Command Centre in Lincoln to be opened in October 2015. These are two of the aircraft used for that film. Refer pdf's in Documents for details. As in previous Dambuster uploads the aircraft are fs9 Plane-Design Lancasters updated to FSX. The Paints for AJ-Q and AJ-T are by Koos van Menen of the Netherlands who also provided the droppable Upkeep, the Flak at the Hamm Railway yards and rearward firing guns for the Lancaster. The Howden and Derwent Dam walls and towers by John Young. Saved flights are provided to sim the event AND to easily locate the Derwent and Sorpe Dams. The flyable aircraft are FULL FSX versions packaged by Ross McLennan. THIS PACKAGE IS NOT SUITABLE FOR p3d.
Posted May 9, 2015 23:00 by Ross McLennan