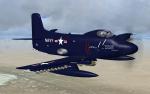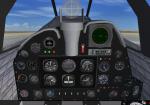 52.05Mb (1603 downloads)
This is the Douglas Skyshark made by Paul Clawson. The package features an entirely re-worked and enhanced VC with some more gauges added, a new 2D panel as well as new smoke effect. Credits go to Paul Clawson for both the original model and his FSX update. New VC configuration, new 2D panel and smoke effect by Michael Pook
Posted Jan 15, 2015 07:07 by Michael Pook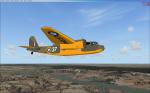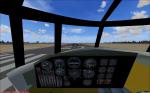 61.22Mb (1261 downloads)
Blackburn B-26 Botha, a nice CFS2-model now updated for FSX Acceleration. 2 Models (bomber and trainer) and 9 liveries. Acceptable 2D- & VC-panel with working gauges (all included) and some extra's (bombsights), gun-effects for fun. Full credits are for the original designer(s) and repainter, so please read the credits for the original readme's. All I did was putting things together and making it flyable for FSX (also reworked the air.file and the aircraft.cfg). Enjoy!
Posted Jan 8, 2015 16:25 by erik hertzberger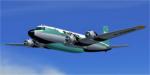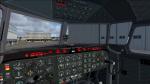 15.70Mb (5159 downloads)
The Douglas DC4 was a quad engines airliner based on the C54 military transport massively used during WWII. The package contains several liveries (Sabena Qantas, SAS, etc). Original model by Jens B. Kristensen. New VC, panels and gauges by Philippe Wallaert. See instructions for installation and configuration in the readme.txt file. Credit Jens B. Kristensen for the original and spendid aircraft.
Posted Dec 23, 2014 10:19 by Philippe Wallaert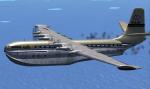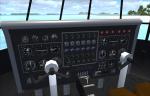 16.94Mb (2848 downloads)
The Saunders Roe Princess was one of the most largest flying boats ever built. Its maiden flight took place in 1952. The package features a completely re-modelled vc , which now enables the pilot to view all the engine gauges. Those gauges were originally located in the rear cabin at the flight engineer's seat in the real aircraft. That's why this panel actually is not quite authentic. The package also features a new 2D panel (the original package didn't have one)as well as new smoke effect. Original model by Paul Clawson, new vc configuration, 2D panel and smoke effect by Michael Pook.
Posted Dec 22, 2014 10:32 by Michael Pook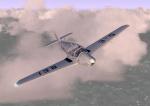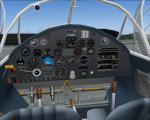 31.21Mb (3227 downloads)
Guenther Kraemers great FS9 Messerschmitt Me-108 Taifun updated for FSX. I put in 4 different panels with full working VC's, extra Shift+panels and all the liveries I could find (11). Enjoy! (Now includes missing gauges. Apologies)
Posted Dec 22, 2014 03:32 by erik hertzberger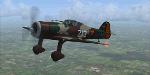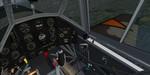 85.34Mb (2071 downloads)
This is the FSX native Fokker D.21 fighter, created by Dutcheeseblend. It comes in two variations: an early (1938) and a late (1940) model, painted in the Dutch LVA registration 213. Version 1.00
Posted Dec 18, 2014 22:58 by Daan Kaasjager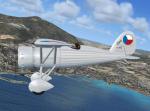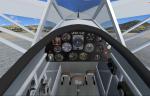 4.20Mb (995 downloads)
FSX Acceleration Aero A 102 Gullwing Fighter Prototype. The Aero A.102 was a Czechoslovakian gull winged fighter aircraft that flew in prototype form in 1934. Climb rate, top speed and manoeuvrability proved good but landing speed was considered to be too high and no production followed. Original FS2002 mdl by Milan Lisner, upgraded to FSX Acceleration (only) by A.F.Scrub.
Posted Dec 17, 2014 15:02 by A.F.Scrub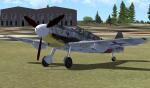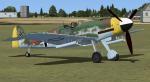 9.46Mb (4287 downloads)
FSX/FS2004 Messerschmitt BF109G10 The Messerschmitt Bf 109 G-10 'Gustav' was the most numerous German fighter in service with the Luftwaffe during the last years of WW2. By early Spring 1944, the Bf.109G-10 variant had replaced the Bf.109G-6 in mass-production, being powered by the DB 605D engine with an improved supercharger. Without external pylons, the G-10 was the fastest Bf-109G variant, with a top speeds of 550 km/h at sea level and 680 km/h at 7,400 m. Four mdls, clean or with guns/rocket launchers. Tested in FS2004/FSX/FSXacceleration, windows 7/8. GMAX mdl by A.F.Scrub.
Posted Dec 16, 2014 13:33 by A.F.Scrub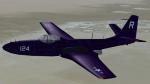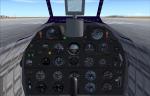 59.75Mb (1075 downloads)
The FH-1 Phantom was an American jet fighter developed by McDonnell towards the end of WWII, whose first flight took place in January 1945. It was the first pure jet fighter to be used on aircraft carrier decks. The package features both a completely re-modelled vc and 2D panel. It also includes new smoke effects. Original model by Paul Clawson, new panel and smoke effect configuration by Michael Pook
Posted Dec 14, 2014 11:53 by Michael Pook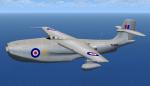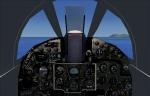 21.56Mb (1079 downloads)
The Saunders Roe SR-A1 was a British single-seat, twin-jet fighter flying boat, developed towards the end of WWII. The package features FSX compatible gauges for the 2D panel, a static vc (non-functional gauges) and smoke effects. Original FS2002/2004 model by Kazunori Ito, new configurations by Michael Pook.
Posted Dec 10, 2014 04:58 by Michael Pook