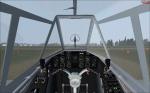 76.54Mb (2178 downloads)
Fokker G-1A "Jachtkruiser" with full working VC for FSX-Acceleration (all necessary gauges included). Part two of my project "Holland: 5 days in May 1940". I put in a 2D-panel with working instruments, some gun-effects and reworked the air.-file for better flying in FSX-Acceleration. I also put in a GPS and autopilot. You will find 7 liveries, 5 Dutch from the period 1939-1940 and 2 German (after the capitulation). All credits for this terriffic model and great working VC are for Michel Migaud (oldliner52), who gave me permission for updating and uploading.
Posted Mar 19, 2014 12:08 by erik hertzberger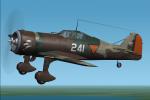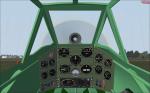 27.30Mb (1130 downloads)
UPDATED Fokker D-XXI (gear only, no skis) with working VC's (all necessary gauges included) for FSX-Acceleration. Part one of my project "Holland: 5 days in May 1940". You will find 8 liveries with 2 complete different panels (2D and full working VC's). All credits for this great model still are for Krzysztof Malinowski!
Posted Mar 19, 2014 11:48 by erik hertzberger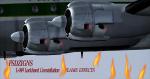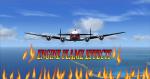 0.21Mb (1737 downloads)
FSDZIGNS L049A Lockheed Constellation Engine Flame Effects Kit. Pilots who'd like the Small Flame shooting out of the Radial Engines at High Rpms, might like this Engine Flames Effect Kit, simple easy install Read me files included. for the FSDZIGNS L-049A Lockheed Constellation 4 Engine Propliner.
Posted Mar 18, 2014 19:29 by Jetranger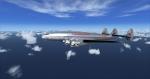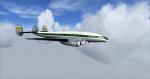 19.58Mb (1147 downloads)
FSDZIGNS L049A 4 Additional Paints for the Lockheed Constellation 4 Engine Radial Propliner. Somehow these 4 paint liverys were not included in the original Upload of the Base Package. Included in this package: Eastern Airlines, Pan Air, Qantas,Con Sar. Complete with Custom Thumbnails for FSX and Prop Textures for FSX. included are read me files, easy installation, copy & paste. Propliner Pilots must have the FSDZIGNS L049A Base Pack prior to installation, which can be found on this site. Original L049A Model by FSDZIGNS and crew.
Posted Mar 18, 2014 19:22 by Jetranger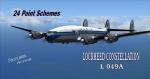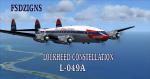 107.15Mb (10068 downloads)
FSDZIGNS L-049A Lockheed Constellation 24 Paint Scheme Package pure Radial Engine Propliner Action Sim Pilots, Works in FSX Gold/ Acceleration, should also work in 2004 ? ! For Sim Pilots who prefer Vintage Propliners Enjoy this Original L-049A Constellation by FSDZIGNS Team who are the Original Designers of this Magnificent Designed & rendered Radial Engine Propliner 24 Beautiful Paint Schemes included with the Full Base Model. Simple Copy & Paste Installation complete with PDF instructions File on the Panel, (NO Virtual Cockpit). See Read Me File on this Wonderful Vintage Airliner ! Enjoy Sim Pilots ! uploaded by: Jetranger
Posted Mar 16, 2014 04:36 by Jetranger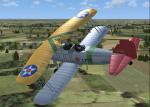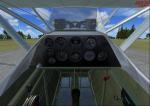 3.12Mb (1914 downloads)
FSX/FSX Acceleration Curtiss F8C Helldiver. The Curtiss F8C Helldiver biplane was deployed as a fighter/bomber by the United States Marine Corps in 1925. It was originally designated the Curtiss F8C Falcon by the manufacturer.Curtiss F8C Helldiver aircraft were retired from U.S.M.C. active duty in 1936.A total of 150 Curtiss F8C Helldiver aircraft were produced. Original mdl by K.Furuya. Upgraded to FSX/FSX Acceleration by A.F.Scrub.
Posted Mar 4, 2014 15:30 by A.F.Scrub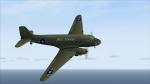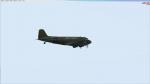 1.79Mb (700 downloads)
Textures for the default FSX DC3. This repaint is modeled around the DC3 variant nicknamed "Jungle Skipper". By Austin Newborn. Hope you like it! Read this if you do not know how to install fsx textures: http://www.fstipsandaddons.com/tutorials/installing-repaints-textures-fsx.html
Posted Feb 13, 2014 00:27 by Austin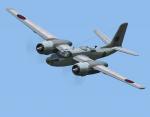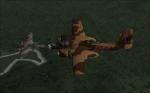 8.17Mb (1394 downloads)
In 1944, the RAF let an order under lend-lease for 140 A-26 C/B aircraft to supplant Bostons and Marylands in near and far east squadrons. 2 A-26C-25-DT aircraft were delivered (KL690, KL691) for evaluation, but the order was deemed redundant at that point in the war. The order was cancelled, and 86 undelivered A-26's were turned over to the US Navy in 1945 as JD-1's (US Navy BuNo's 77139 - 77224). KL690(presented here) and KL691, the only A-26's taken on charge by the RAF, were returned to the USN in 1947 as BuNo. 80621 and 80622. Photos of the 2 RAF machines are scarce, though written descriptions are of natural metal machines with black or olive nose anti glare panel and standard RAF markings of the day. A number of what-if schemes are also presented, re worked from exsisting textures from the original release and some of Sean Doran and Jens-Ole Kjolberg's nice camo paints (why re-invent the wheel. Thanks guys) with period markings and nose art. The textures are in BMP.DXT3 nomips format for use in both FSX and FS9 formats, with a shared texture and bump formated folder/config included for FSX. If you insist on DDS format, run them through DXTBMP. In case you kids missed it, the classic SOH A-26 has been remade in FSX native format with bump maps.
Posted Feb 11, 2014 03:31 by Lazarus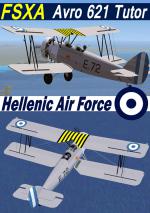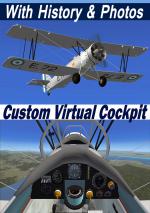 9.57Mb (1668 downloads)
FSXA/FS2004 upgrade complete package of Avro 621"Tutor".The British Avro 621 was chosen as the basic training airplane in the Air Force reconstitusion program in the period between 1936 and 1940 as a replacement for the Avro 504. It prevailed in a competition made by the Ministry of Air Force in 1935, with the D.H.82A Tiger Moth II being a second choice.It was bought in large numbers and featured as the airplane that the training of the first students of the Air Force Academy was based upon. In December of 1939, 59 Avro 621 were available. In the same month, 30 more airplanes were under production at the Hellenic National Airplane Factory (KEA) in Faliro near Athens.The model has detailed Virtual Cockpit & 2d panel,all moving parts & sound.Simple one step installation instructions.Historical info & photos included.Download size 9.56 mb.Model by Edward Cook. Adopted for FSX and repaint by Hellenic Aircraft/Yiannis Katehis Tsetsas 2014.
Posted Feb 7, 2014 17:06 by YIANNIS KATEHIS TSETSAS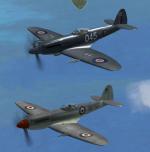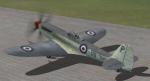 2.01Mb (844 downloads)
FSX/FS2004 Seafire FR46_47 prop rotation These models have correct contraprop rotation. Just replace the original model folders by the new ones and ad the A26parts.bmp to the Seafire 46 texture folder. Tested in FS2004/FSX/FSXacceleration. GMAX models by A.F.Scrub.
Posted Feb 7, 2014 09:38 by A.F.Scrub