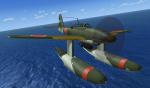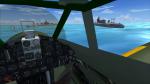 17.37Mb (1695 downloads)
FSX/FS2004 M6A Aichi Seiran Floatplane. This planes was to been intended for catapult launches on IJN submarine aircraft carriers like I-400. Such kinds of japanese submarines with a length of 120 m was the biggest submarines of WWII. And it is not imaginable, that those submarines was able to carry three Aichi Seiran floatplanes in their hanger. This Aichi Seiran has a VC and an animated navigator/gunner and a animated bomb. Also an ai-version is included for those who like to create an traffic with a take off from such an ai-submarine. (requires I400-Submarinepackage.zip). You can make also a catapult launch using the great tool "AiCarriers2" and my saved flight. Made with FSDS 3.5 by Erwin Welker.
Posted Nov 11, 2014 04:09 by Erwin Welker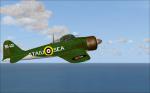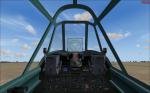 17.52Mb (2063 downloads)
Converted CFS2 Mitsubishi A6M2 Reisen (Zero/Zeke) for FSX with four 1945 CAPTURED textures: RAF, USAF, TAIC and ATAIU-SEA, and a 1942 SHOKAKU paint. Nice 2D-panel with full working gauges (all included) and a Japanese minipanel, plus 5 extra shift-F panels. Also a nice updated VC with full working gauges. Ctrl-W make the wingtips fold, shift-C/V opens/closes the cowlflaps, shift-H lowers tailhook and L-key gives gun-effects for fun. Enjoy!
Posted Nov 6, 2014 19:30 by erik hertzberger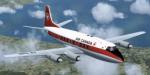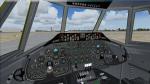 24.44Mb (4723 downloads)
The Vickers Viscount was the first turbojet airliner and had a great success. Here is the splendid realization from Jens B. Kristensen. I have modified the VC and 2D panel based on pictures I took last summer at Brooklands Air Museum near London. See instructions for installation and configuration in the readme.txt file. Credit: Jens B. Kristensen for the original aircraft.
Posted Nov 4, 2014 03:17 by Philippe Wallaert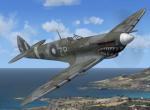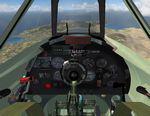 8.12Mb (3303 downloads)
FSX/FS2004 Spitfire MK VIII The success of the Mk IX reduced the importance of the Mk VIII. Although the first production model was completed in November 1942, it took until June 1943 for the first squadron to be equipped with the model. The first squadron to use it was No. 145, based on Malta. By the summer of 1943 the crisis in the Mediterranean was in the past, and the Mk VIII saw extensive overseas duty, often in a ground attack role. U.S. and Aussi version. Tested in FS2004/FSX/FSXacceleration, windows 7/8. GMAX mdl by A.F.Scrub.
Posted Nov 1, 2014 05:03 by A.F.Scrub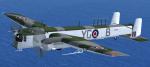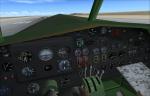 11.03Mb (2822 downloads)
The Armstrong Whitley was a twin-engine medium WWII bomber of the British airforce and started serevice in 1936. This is an FSX update with compatible gauges for the VC and 2D panel. Original model by Alphasim, new configuration by Michael Pook.
Posted Oct 30, 2014 12:37 by Michael Pook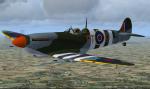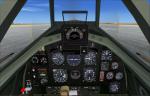 25.71Mb (3902 downloads)
This is an update of my earliar FSX update of the Alpha Supermarine Spitfire, which had 2909 downloads so far. I re-configured the VC and the 2D panel to make them look as authentic to the real Spitfire panel as possible. In addition, the VC and 2D panel now match for the most part. I also added wing guns and corrected smoke effects. Original model by Alphasim, new configurations by Michael Pook.
Posted Oct 29, 2014 08:33 by Michael Pook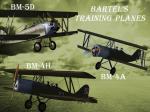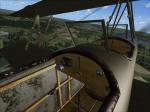 92.05Mb (2209 downloads)
Package contains 3 aircraft. The Bartel BM-4a, BM-4h and BM-5d trainer was a Polish biplane aircraft, the first plane of Polish design put into production. Used from 1929 to 1939 by the Polish Air Force,manufactured in the Wielkopolska Aircraft Factory WWS "Samolot" in Poznan. All Bartel training aircrafts had very good handling, high stability and the total spin resistance, provide high security in primary training. Aircraft constructed from wood, canvas and aluminum characterized by interchangeability of the upper and lower wings and the standardization of parts and materials. The airplane reproduced on the basis of drawings and photos. As far as the documentation allowed equipment of the cockpits. is fully reconstructed. By Rob Kowalski.
Posted Oct 28, 2014 07:46 by Rob Kowalski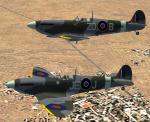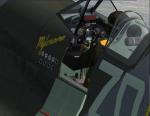 8.54Mb (3676 downloads)
FSX-FS2004 Spitfire MkIXc/IXe The Spitfire Mk IX was originally developed as a stopgap measure in response to the appearance of the Focke-Wulf FW 190A. In July 1942 an early Mk IX was flown against a captured Fw 190A, and the two aircraft were discovered to have very similar capabilities. The RAF had its answer to the Fw 190 problem. You get two variants with working VC ; ZD-B is still flying today at many airshows and JE-J was flown by Johny Johnson, the most successful British WW2 ace. Tested in FS2004/FSX/FSX Acceleration, Windows 7/8. GMAX model by A.F.Scrub.
Posted Oct 27, 2014 11:35 by A.F.Scrub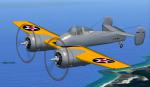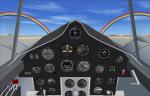 16.31Mb (1260 downloads)
The Grumman Skyrocket was a very advanced and powerful twin-engined aircraft, which first flew in April 1940. The package features a re-configured VC with added gauges to make it look more realistic as well as a 2D panel added. Original model by Paul Clawson, new panel configurations by Michael Pook.
Posted Oct 26, 2014 18:05 by Michael Pook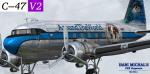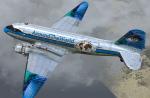 21.82Mb (912 downloads)
FSX Around the World 2014 DC-3/C-47 textures only for the FSX Douglas C-47 Skytrain V2. Repaint by Hani Michal.
Posted Oct 22, 2014 10:27 by Hani Michal