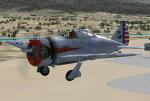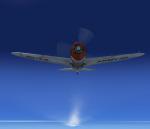 8.82Mb (1030 downloads)
FSX/FS2004 Republic P-43A Lancer Built by Republic, the P-43 was a modification of the P-35. It had an early turbocharger and was quite fast for it's day. Roll was good but turn rate was poor. The turbocharger was not especially reliable and the fuel tanks were quite vulnerable, particularly in early models without self sealing tanks. 51 aircraft were delivered to China under lend-lease and a few saw limited operation with the American Volunteer Group.Tested in FS2004/FSX/FSXacceleration.GMAX mdl by A.F.Scrub
Posted Nov 7, 2013 05:01 by A.F.Scrub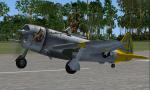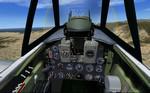 10.56Mb (2071 downloads)
FSX/FS2004 P-47N-2-RE "Chautauqua" and P-47N-5RE"Icky and Me". The last of the Thunderbolts to be manufactured in quantity was the P-47N, a specialized long-range version designed for service in the Pacific theatre. The P-47N had a new "wet" wing of slightly larger span and area. It gave excellent service in the Pacific in the final year of the war, particularly in escorting B-29 bombers in raids on the Japanese mainland. They were able to escort bombers all the way from Saipan to Japan and on many other long overwater flights.Tested in FS2004/FSX and FSXacceleration.GMAX mdl by A.F.Scrub.
Posted Oct 28, 2013 05:58 by A.F.Scrub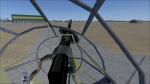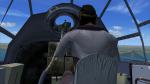 0.35Mb (673 downloads)
FSX cameras for the Junkers Ju-188E bomber from Krzysztof Malinowski and Jay McDanie (Ju188Efsx.zip). There are five added external views plus nine internal views including four gunner positions. A weapon configuration with effects is included. Configuration by Erwin Welker.
Posted Oct 28, 2013 05:31 by Erwin Welker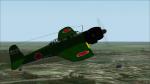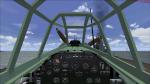 15.74Mb (1189 downloads)
Updated Nakajima B6N2 Tenzan (Jill) for FSX Acceleration. I used Erwin Welkers/Michael Pooks great VC-update, gun-effects and camera views, put in some panel extra's (bomb scope, radar, japanese minipanel), renewed the air.-file, so now the rear gunner's cockpit opens with the Concorde nose-visor keys and also put in 2 extra textures.
Posted Oct 27, 2013 18:12 by erik hertzberger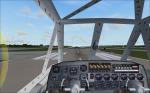 150.27Mb (4148 downloads)
Kazunori Ito's great Messerschmitt Gigant pack, now flyable in FSX Acceleration. All credits for these great designs are for him!! Messerschmitt Me-323E Gigant, Messerschmitt Me-321 Gigant Glider and Heinkel He-111Z Zwilling as towplane for the Gigant Glider. If you follow Thomas Murr's instructions (included) for the towplane, you're should be able to make curves, retract the gear and the flaps. There's something of a VC with working gauges (included), but don't expect too much. I hope you have as much fun flying them as I had updating them! Enjoy!
Posted Oct 27, 2013 06:47 by erik hertzberger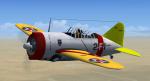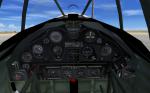 21.26Mb (1542 downloads)
This is an FSX panel update for the WWII fighter Brewster Buffalo by A. F. Scrub. It is the whole package including great repaints by Evan G. Butterbrodt and the Finnish variant Humu by Thicko and Peperez. The model utilizes their installer package as it is identical to Scrub's and eliminates a small bug in the VC view. The model features a completely new VC and 2D panel designed by Michael Pook and Erwin Welker.
Posted Oct 19, 2013 17:17 by Michael Pook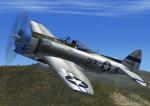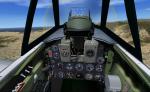 5.56Mb (2156 downloads)
FSX/FS2004 Republic P-47M Thunderbolt With the advent of the Fieseler Fi 103, or V-1 missile, and turbojet- and rocket-propelled fighters in Luftwaffe service, a 'sprint' version of the Thunderbolt was hurriedly produced to meet the threat. Air brakes were fitted beneath the wings to aid deceleration after diving on the quarry. The P-47M topped at 450mph and more. 130 were subsequently built, these operating mostly in France after D-day. Tested in FS2004/FSX/FSX Acceleration. GMAX mdl by A.F.Scrub.
Posted Oct 17, 2013 12:27 by A.F.Scrub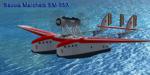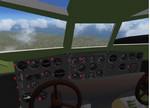 14.75Mb (2032 downloads)
Model for FS2004 and FSX sp2 (Acc) of Savoia Marchetti S 55 X This is the 4th version of my model, which has been revised in order to be used with FS2004 and also with FSX . The model was made with the Abacus's FSDS v.3.51. Has many moving parts and a detailed enough 3D virtual cockpit. This new version has been prepared to mark 80th anniversary of flight across the Atlantic, following a request of the PVI , Italian Virtual Pilot, which also provided for the configuration of the new virtual cockpit with new gauges.
Posted Oct 16, 2013 04:25 by Massimo Taccoli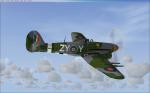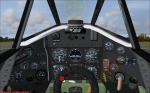 23.68Mb (2698 downloads)
Another great CFS2 Hawker Typhoon Mk.1B-model for FSX-Acceleration with working VC (all necessary gauges included). All credits are for the original authors (please see the orig.readme). Gun-effects for fun. Enjoy!
Posted Oct 13, 2013 00:08 by erik hertzberger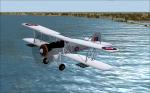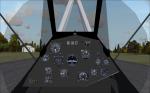 17.91Mb (1952 downloads)
3 Fairey Swordfishes on wheels, 2 Mk.1's with different guns (Lewis or Vickers), one with torpedo, and a Canadian Mk.3 with a great radar screen, now flyable in FSX Acceleration. All credits are for the designer Julian Higgs, but I updated the 2D/3D panels with a lot of extra's. Enjoy!
Posted Oct 12, 2013 16:59 by erik hertzberger