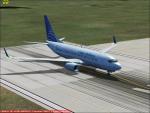 9.46Mb (4866 downloads)
Copa Airlines Boeing 737-700. Model created by Project Opensky. Includes Boeing 737 PDF manuals.
Posted Sep 9, 2009 17:13 by Jorge Herrera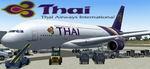 3.86Mb (13663 downloads)
FS2004/FSX Thai Airways A380-800 Thai Airways A380-800, I hope you'll enjoy the repaint as;I have spent great amount of time to provide you with the most acurate paint along with realistic shadow, shine and reflective effectsFeaturing 32bit Highly Detailed graphics with night light effects,The model includes all the usual things as a steering nosewheel, taxi and landing lights, dynamics shine and all moving parts, including a fully animated landing gear animation. Some special things include three opening doors, with visible interior. Flexing wings, wing views and trim animation for the horizontal stabilisers. Model, dynamics by: Robert Versluys, Repaint By: Aziz Palas.
Posted Sep 9, 2009 06:58 by Aziz Palas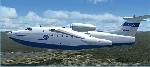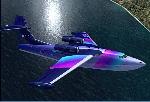 1.74Mb (2075 downloads)
This is a repaint of Eugene Heyart's fictional Stratojet Albatross. Textures only. You must have Eugene's Includes two liveries, one NASA, one fictional charter service.
Posted Sep 2, 2009 00:09 by L. T. Davis
13.74Mb (2001 downloads)
Project Airbus A320-200 CFM Air China B-2355. Package for FS2004. Model by Project Airbus. Repainted by He Lingyuan. Sound of default B737. A320 Panel by Ken Mitchell. No VC
Posted Aug 27, 2009 23:09 by He Lingyuan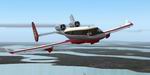 2.40Mb (3837 downloads)
FS2004 Rilo Aeronautics Execu-Jet was designed with the Beginner in mind with easy flying and below 500 miles per hour, its the perfect plane to get used to Jets, and the perfect small Executive Jet for the smaller Company. Panel by Ric and Guage work by Allen I. Moving head for the Pilot,full working surfaces and and the Door opens with the (Shift-E) buttons. Interior lighting and well dressed Crew.All moving surfaces and reflective paint. Just unzip and place it in your main airplane file. Ric Lopez. 2.4MB
Posted Aug 24, 2009 06:44 by archive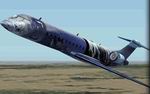 5.28Mb (1409 downloads)
FS2004 CRJ700a "Mountain Tribute". Model by Project Sky Works, texture by Rhys Lawson using the Project Skyworks CRJ700a Paint Kit. Fictional "Mountain Tribute" Livery. Rhys Lawson. 5.4MB
Posted Aug 24, 2009 06:44 by archive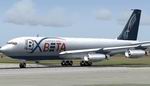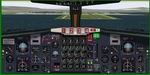 11.06Mb (7107 downloads)
FS2004 Boeing 707-420 Beta Cargo and Skymaster Package. Includes all three cockpit positions, realistic engine start and checklists. By George Carty, with GMAX model modified from 707-320B by Rok Dolenec. Painted By Cristiano Magnani. 11.3MB
Posted Aug 24, 2009 06:44 by archive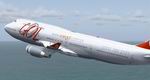 2.98Mb (3037 downloads)
FS2004 Boeing 747-400 GOL. Ficticious colors of Gol Linhas Aéreas. Aircraft created by Projct Opensky team & repainted by Cristiano Magnani. 3MB
Posted Aug 24, 2009 06:44 by archive
3.18Mb (2981 downloads)
FS2004 Boeing 747-200 Avianca Colombia. Original aircraft made by Project Opensky. Repaint by Juan Camilo Guevara. 3.2MB
Posted Aug 24, 2009 06:44 by archive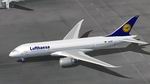 1.57Mb (5443 downloads)
FS2004 Boeing 787 ( 7e7 Dreamliner) Lufthansa Airlines. Original Aircraft by Robert Versluys. Aircraft Repaint by Karan Gorania. 1.6MB
Posted Aug 24, 2009 06:44 by archive