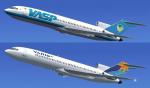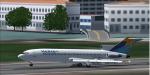 14.50Mb (3100 downloads)
Captain Sim B727 -200 Vasp and Varig Textures. Requires the payware Captain Sim Boeing 727-200. Michel O. Florindo.
Posted Aug 16, 2010 18:27 by Michel O. Florindo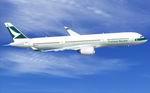 5.48Mb (5451 downloads)
FS2004 Cathay Pacific Airbus A350-900 XWB V2. Versions 2 is an all new version of the A350-900 seen at the Paris Air Show 2009, with a new nose, new cockpit windows, new wings and winglets. This CamSim Version 2 is also includes three aircraft with different updated new Animated Ground Servicing (AGS). Model design and paint by: Camil Valiquette
Posted Aug 16, 2010 08:57 by Camil Valiquette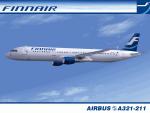 6.07Mb (8191 downloads)
This is a detailed repaint of the iFDG Airbus A321-211, registration OH-LZF, of Finnair. Finnair, a Oneworld Alliance member airline, is the nation's flag carrier and the nation's largest airline. Based at Helsinki-Vantaa Airport, Finnair and its subsidiary companies dominate both the domestic and international air transportation markets of Finland. I paid attention to detail and realism as much as possible in this repaint. All windows are hand-painted, 3D with window shades. The night windows textures are custom as well. Custom engine textures and custom fuselage shading. The repainted textures in this package are 32-bit with no mipmaps for best clarity and quality. This is a full install package, current to iFDG A32x Service Pack 1.4. Repaint by Jeffrey S. Bryner, Model by iFDG. Uses default 737-400 panel and sounds.
Posted Aug 15, 2010 11:14 by Jeffrey S. Bryner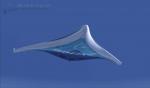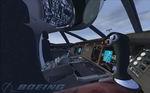 64.56Mb (41225 downloads)
This is the Boeing B-797 Super Liner, a giant flying wing capable of carrying 800 to 1000 people in a single flight. This package comes with a detailed virtual cockpit, 32bit high resolution textures, retracting sky-stair, 2 futuristic fuel trucks that show up with the engines off, fully animated throughout including clamshell rudders, and a unique airfile that lets you do flat turns. This model uses the new 'FS9 Unlimited Export system, shattering the 4MM Vertice distance limit, and 65,000 polygon limit. Airfile by Andrew Toz Pattison. Aircraft and graphics by William Ortis, Lionheart Creations Ltd.
Posted Aug 14, 2010 01:29 by William Ortis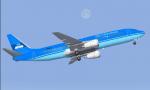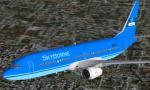 1.86Mb (771 downloads)
Paint scheme for the default 737-400. SkyBorne is a fictional airline created for a college business simulation. 737 Repaint by R.E. Wyman using the Rob Smith repaint kit. Textures only.
Posted Aug 14, 2010 01:13 by R.E. Wyman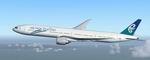 10.72Mb (4003 downloads)
FS2004 Air New Zealand 777-319ER. A repaint for the Project Open Sky B777-300ER v2. Painted with the Air New Zealand livery. By Xudeva Irribarra.
Posted Aug 9, 2010 07:30 by Xudeva Irribarra

2.62Mb (3022 downloads)
NOAA Boeing 737 w/ wedge tail. Has sound, panel, and 2D cockpit. FS2004 model by Project Opensky. If someone could convert to FSX that would be great.
Posted Aug 5, 2010 21:14 by Mat Fly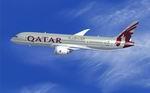 5.49Mb (3037 downloads)
FS2004 Qatar Boeing 787-8 V2. Versions 2 includes aircraft design improvements plus new animations. This CamSim Version 2 is also includes three aircraft with different Animated Ground Servicing (AGS). Model design and paint by Camil Valiquette.
Posted Jul 29, 2010 05:03 by CamSim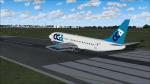 1.69Mb (991 downloads)
Textures only for default FS2002/2004 Boeing 737-400. Central charter airlines operates from the Czech Republic. Textures by Dominik "Tomadox" Tomasek.
Posted Jul 27, 2010 11:46 by Dominik Tomasek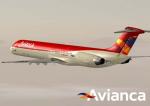 1.96Mb (4124 downloads)
MD-83 Avianca Colombia Textures only for the SGA MD83. Textures by Omar Julian Villizar.
Posted Jul 23, 2010 14:51 by Omar Julián Villamizar